Best Movies Filmed in 2021
Posted by EMILIA ROGERS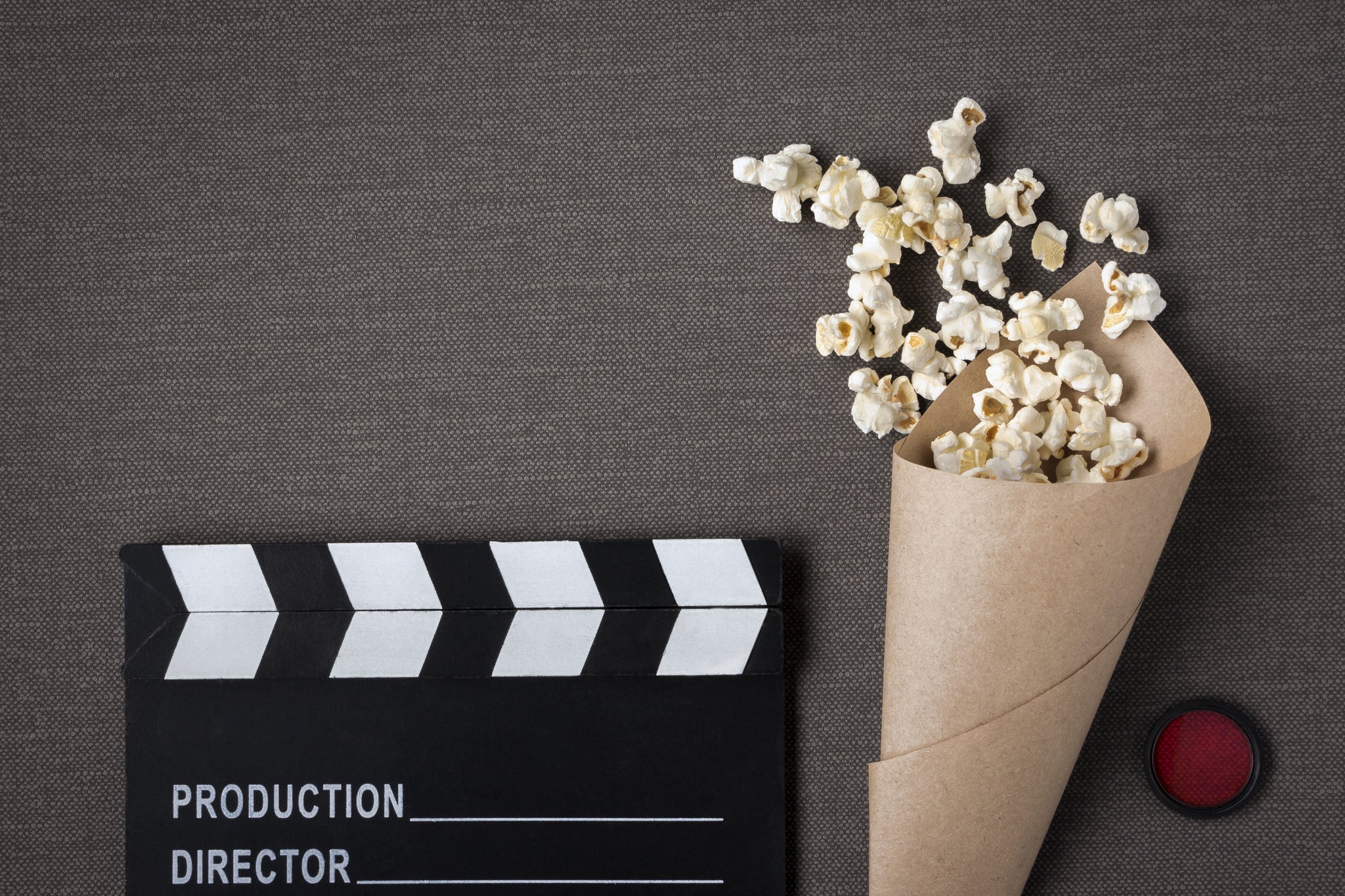 The popcorn is ready, and PJs are on. Now is the time to decide on a fantastic film to watch tonight. There are plenty of classics to watch in your spare time, whether you're seeking romance, drama, or humor. After all, if the previous year and a half of being cooped up in our houses have taught us anything, it's that there's nothing like a movie to transport us to another world. So here are some of the movies that everyone should watch!

1) The Mitchells vs the Machines (2021) (IMDB: 7.7)
"The Mitchells vs. the Machines," a Netflix original, is nostalgic pleasure done in a new approach. It occasionally succumbs to the animated dilemma of prioritizing hyperactivity over all other forms of storytelling, but it's also a razor-sharp action flick. This is a delightful surprise for families looking for something new this season, and one of the more truly fun Netflix animated films released in a long time, with subtle comments on our reliance on technology and some extremely excellent design work.

2) Coda (2021) (IMDB: 8.1)
At first sight, "CODA," written and directed by Sian Heder, appears to be all about formulaic beats. After all, this is a narrative of a young woman divided between achieving her aspirations and serving as a lifeline for her deaf family and the rest of the world. But this isn't just a "Sundance movie": it's arguably THE Sundance movie, miraculously encapsulating both definitions of the term at once. Yes, this dramedy serves as a reminder that studios no longer produce films like this. But it's also a perfect example of the cozy-chair indie film that's been a hallmark of arthouse cinema since the early 1990s.

3) Kurt Vonnegut: Unstuck in Time (2021) (IMDB: 7.9)
Kurt Vonnegut: Unstuck in Time takes an unorthodox approach, as befits a documentary about an unconventional thinker. It fulfills the expected tasks of a traditional artist documentary, blending interviews with the subject, expert interviews, and archive documents and footage into a comprehensive overview of his life, work, and legacy. But there's also a story about the making of the documentary itself, which takes a risky approach that, although not always successful, feels like a creative swing in the vein of Vonnegut himself.

4) Free Guy (2021) (IMDB: 7.2)
Sean Levy, who has directed numerous films and series, including "Stranger Things," is the director of this science fiction action comedy. The Canadian director gets a kick out of giving life to objects that should, by rights, be inert. And it's a non-playable character, or NPC, in this case, who is jolted out of its background duty as cannon fodder for pre-teen players. Until he encounters Molotov Girl, Millie's online avatar, Guy is satisfied with his daily ritual of coffee, banter with best friend Buddy, and upwards of five distinct armed attacks on his place of business, unaware that he's in a game.

5) Nobody (2021) (IMDB: 7.4)
"Nobody," a journey from emasculation to energization, is reminiscent of the vigilante dramas of the 1970s and early 1980s. Hutch, unlike the would-be heroes in previous films, has no legitimate justification for the heinous crime spree he starts and continues. (His family is unharmed; his ego is injured.) Hutch is also not who he appears to be, with his secret past known only to his cunning father and adoptive brother.

6) The Dig (2021) (IMDB: 7.1)
Edith, an upper-class English widow and mother in the late 1930s, has a dream, and it is to excavate her property in Suffolk, which is littered with what looks to be ancient burial mounds. To this purpose, Edith engages Basil Brown, a determined freelance archaeologist performed with a stern mien and a working-class-tinged dialect, since her teenage interest in archaeology was squelched due to her gender. Once the excavation begins, it becomes evident that something significant is buried under the surface — this film, directed by Simon Stone, is a dramatized depiction of the discovery of the treasure-filled Sutton Hoo, one of the twentieth century's most significant archaeological finds.

7) Black Widow (2021) (IMDB: 6.7)
Natasha Romanoff, AKA Black Widow, is in exile in Norway when her bothersome, estranged little sister Yelena contacts her, taking over where Captain America: Civil War left off in 2016. Yelena has been deprogrammed and plots to free the other girls with the help of her sister, a fellow graduate of the terrifying Red Room — General Dreykov's Russian academy for training and brainwashing female assassins. An alpine action sequence and an army of death angels are involved in their mission to take down Dreykov. 

8) The Power of the Dog (2021) (IMDB: 7.0)
The Power of the Dog, directed by Jane Campion, is a film about revelations: some deliberate and coldly premeditated, others abrupt and reckless, and then quickly re-concealed. Unwittingly, one's body and desires are revealed to others. Motivations are kept hidden until it is too late to alter them. They reveal the secret lives and minds of guys who wish to appear straighter and simpler than they are when they lapse.
9) The Courier (2020) (IMDB: 7.2)
"The Courier" will conjure up images of previous spy films and the cliches they frequently deploy. You could be reminded of the excellent Cold War-era spy-swapping 2015 film "Bridge of Spies" in particular. Both movies are based on true events and feature Russian spies, imprisoned agents, and a Russian-Western swap. However, in this case, the switch isn't central to the plot, and the Russian spy is working for both MI6 and the CIA.
10) Belfast (2021) (IMDB: 7.4)
"Belfast" is without a doubt Kenneth Branagh's most personal film to date, yet it is sure to resonate with a wide audience. It depicts a violent and turbulent period in Northern Ireland through the perspective of a nine-year-old child, who is innocent and enthusiastic. It's also shot in soft black-and-white with periodic bursts of brilliant color. The novel is set in Belfast in the summer of 1969, and it revolves around Buddy, a blond-tousled boy who is living an every-fantasy boy's boyhood on the verge of colliding with the reality of adulthood.
11) Luca (2020) (IMDB: 7.5)
Luca is a Pixar coming-of-age dream set in Portorosso, a little village on the Italian Riviera that is a picture-perfect summer paradise. Luca is a looker, but it's also a hilarious, amusing, and highly moving movie about friendship and acceptance, directed by Enrico Casarosa, a storyboard artist who makes his directorial debut with the film. The titular Luca is a marine creature who lives with his parents and grandma in the ocean's depths. He's always wanted to explore the world above the surface and is enthralled by the sight of motorboats flowing across the sea. However, his mother's warning about what people would do if they saw him in his actual form makes him wary.
12) Breaking Boundaries: The Science of Our Planet (2021) (IMDB: 7.9)
Breaking Boundaries: The Science of Our World is a Netflix documentary that looks at how humanity has pushed the planet beyond its ability to survive and sustain itself. While Sir David Attenborough is a capable presenter, the primary voice is Swedish Professor Johan Rockström, an informed and articulate scientist who delivers a variety of facts and concepts across the one-hour and fifteen-minute running duration. The film begins with a ray of hope, but five minutes in, the bad news is delivered: we have pushed ourselves out of the 10,000-year-old norm in the last fifty years. And there may be no way out of this mess.
13) The Year Earth Changed (2021) (IMDB: 8.3)
Tom Beard's The Year Earth Changed, a one-hour documentary about the lockdown year from the perspective of wildlife, premiered on April 16th, just in time for Earth Day 2021. It includes exclusive footage from around the world, narrated by David Attenborough, that illustrates the astonishing reactions of animals to humans' abrupt disappearance. The film emphasizes the great benefits that the Earth reaped throughout this time, prompting discussion about the harm that mankind has created and if it can be remedied, or at the very least contained, in the future.
14) No Time to Die (2021) (IMDB: 7.4)
Craig is the longest-serving Bond, having played the character for 15 years and five films since Casino Royale in 2006. So, No Time to Die already had an end-of-era vibe to it, and when you add in a nearly two-year delay caused by a pandemic, the film's release feels delightfully joyful. Every Bond picture advertises itself as having a unique twist, but No Time to Die is truly insane in its scope. It's nearly anti-Bond at points because it's so un-Bond. These artistic decisions may be polarizing, but you have to give the filmmakers credit for thinking big and daring.
15) King Richard (2021) (IMDB: 7.6)
"King Richard" is a biopic/sports film hybrid. As a result, it hits both genres' sweet and acidic notes. This is either an invitation or a warning, depending on your point of view. When this origin story premieres simultaneously in cinemas and on HBO Max, fans of the preternaturally gifted tennis champions Venus and Serena Williams will throng to see it.
16) Spencer (2021) (IMDB: 6.9)
"Spencer," by Pablo Larran, is a somber retelling of Princess Diana's strained Christmas holiday. Knowing this isn't enough to prepare you for what you're going to see ­‑ dream sequences, internal and externalized pain, and metaphor-heavy language abound in Larran's vision. The film tries to put the audience in the shoes of its heroine as much as it tries to recreate the atmosphere of the early 1990s and the point in the royal relationship when things start to go south.
17) The Last Duel (2021) (IMDB: 7.5)
After Carrouges' wife Marguerite accuses Le Gris of rape, Sir Jean de Carrouges challenges his old friend and squire, Jacques Le Gris, to a duel to death on December 29, 1386. The video focuses on systemic patriarchy and toxic masculinity and is divided into three chapters describing the same events from the perspectives of the three principals (Carrouges, Le Gris, and Marguerite). Some of the symbolism may be overbearing, clouding the waters a little; Le Gris being stripped and hanged up has an awfully Christ-like appearance.
18) Who Are You, Charlie Brown? (2021) (IMDB: 7.2)
The 54-minute special blends new animated scenes with a brief but substantial history of Charles M. Schulz and conversations with generations of followers, making it half existential exercise and part classic documentary. "Who Are You, Charlie Brown?" opens with the titular character fretting over a school assignment, with Lupita Nyong'o giving scintillating narration. He gets one week to prepare a 500-word essay about himself. The film switches between animated sequences of Charlie Brown attempting to figure out who he is and live-action scenes of him trying to figure out who he is.
19) Pig (2021) (IMDB: 6.9)
"Pig" is a captivating and perplexing film. It never moves in the way you may expect it to from beginning to end. There are aspects of it that don't "work" in any conventional sense, but it's hard to imagine that Michael Sarnoski, the writer/director, and Nicolas Cage, the star and co-producer, lost a minute of sleep over anything like that, and it's the commitment to its own oddball vision that makes it stick in the mind.
20) Tick, tick… BOOM! (2021) (IMDB: 7.6)
Andrew Garfield plays "Jon," who is juggling two major deadlines at the outset of Tick, Tick... Boom! : his 30th birthday and an industry showcase for his work-in-progress Superbia. The film is primarily a collection of vignettes from Jon's daily life, showing him commuting between the Moondance Diner and his untidy loft studio, pausing sometimes to see his neglected lover Susan and best buddy Michael.
21) Last Night in Soho (2021) (IMDB: 7.2)
In the current day, Eloise, a naive and innocent small-town girl infatuated with the Swingin' London culture of the 1960s, is accepted into the fashion school of her dreams in Soho. But she quickly loses hope and walks out of student housing, where Mean Girls and Drunk Boys prey on her sensitive nature. She discovers a flat with a weird past involving Sandie, a glamorous, groovy, and ambitious young nightclub singer. Eloise travels back in time to the 1960s in her nightmares every night, sometimes observing and sometimes inhabiting Sandie as the young woman is dragged into sordid, exploitative relationships with a series of men, including her manager Jack.
22) Dune (2021) (IMDB: 8.2)
We're introduced to the imaginary planet of Arrakis in Frank Herbert's Dune — an arid region with sand-choked winds that make it appear impossible for any creature or person to live there. Despite this, a rumble may be heard from deep below. Sandworms are ferocious and gigantic creatures that move unnoticed but are sensed. It's a strangely realistic way to explain the destiny of Herbert's own novel, which is universally regarded as one of the best works of science fiction but has faded from public memory to the point where George Lucas could easily plagiarize its plot of ancient cults and desert messiahs.