7 Amazing Products for Every Car Owner
Posted by SKYLA K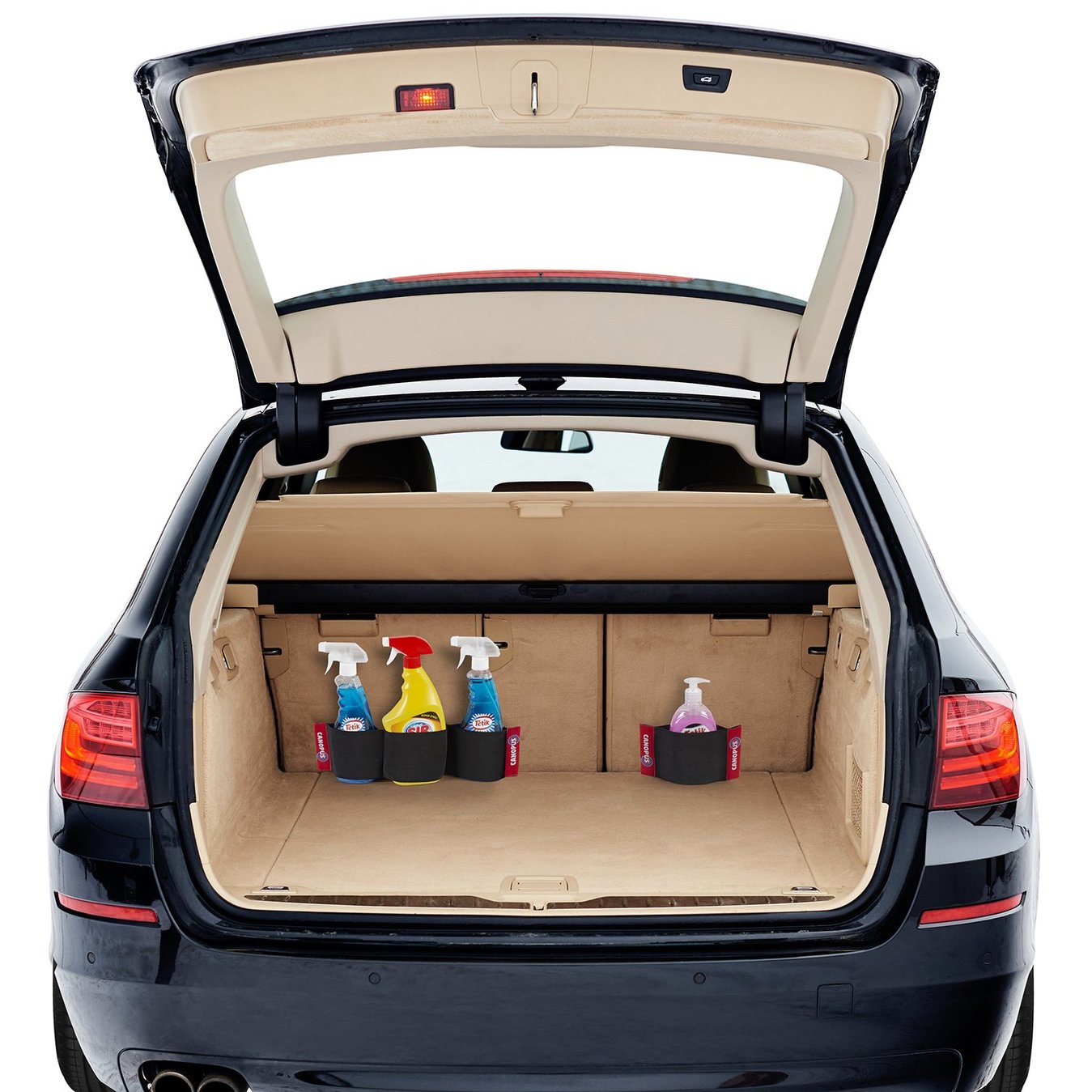 Whether you are a car fanatic or just your average car owner, these are the 7 car products that everyone needs. Try it out for yourself and see why we love them so much!


1. The first product every car owner should have is

Canopus' Car Registration and Insurance Holder.

 With a magnetic closure and design customizable to match the car that you own, you will never have to dig around your glove box to find your registration and insurance ever again.
Fits in most truck and car glove boxes or consoles and comes in black or brown. Also includes 2 sets of EZ Pass Strips.
Promising Review
"
I hate the panicked feeling when an officer asks for the registration and you have to embarrass yourself while digging through all of the junk in your glove box! This holder is so practical and is big enough to dig out easily in the midst of fast food napkins and random pens." -Kim
Buy it from Kiptip for $7.99

2. 

Canopus' Wool Polishing Pads

 
are a must not just for the car fanatic but for every car owner. Make your car look like new with this 100% natural wool polishing pad that can be washed and reused.

Available in 6-inch, 7-inch or 8-inch size


Promising Review "I started out using chemical guys buffing/polishing pads to try to bring back the shine in the gel coat on my Supra. After not much luck I searched YouTube for an easy solution. I found out everyone was using these wool pads. The difference these make is unbelievable. These bring a shine fast and easy on my gel coat." -Tyler

Buy it from Kiptip for $13.99

3. A
Canopus Decal Remover and Eraser Wheel Tool Kit
is one of our favorites and we think you will love it too! Simply attach the included drill and adapter to your rubber wheel and then to a household drill to quickly remove sun baked vinyl stickers, pinstripes, bumper stickers and other adhesive from any car without scratching or harming your car's paint.

          In 5 easy steps, renew your car!

Promising Review "I was a bit skeptical at first, but wow this eraser blew me away. I wanted to debadge the side emblem from my S2000. I tried using some goo/residue remover but it was taking forever without progress. When I applied this, it quickly removed away the 19-year glue!! A small tip for customers: spray some automotive adhesive remover on the area, let it sit for a minute or so, then run the eraser wheel at a sharp angle (rather flat on like the instruction suggests). If you apply even and moderate pressure, it'll peel right off! Definitely worth the price." -Thomas

Buy it from Kiptip for $16.99

4. 

Canopus' Car Door Seal Strip

makes it so easy to fix a leaking car door, that really any car owner can fix it themselves. This strip is extremely flexible and can seal any gap between car doors or hoods, reducing noise and wind when driving at high speeds and providing excellent heat insulation.

This 2-pack is easy to install and can be used to replace type D, P, Z and O strips

Promising Review 
"Fiance's car had a serious leak in the passenger side door, 2010 Sentra. Used a razor blade to scrape the old
off
. This stuck on like new, highly recommend it. It
'
ll bend and cut to any shape or length
." -Jesse


Buy from Kiptip for $13.99

5. Next on the list is
Canopus' Car Organizer with Hook and Loop Fasteners.
This is a game-changer for busy people on the go! The peel and stick design gives you the option to install the organizer in your trunk or back seat within minutes. Say goodbye to various car supplies constantly rolling around in your car, and stay organized with Canopus' Car Organizer.

Includes 2-Piece Strap with 4 pockets


Promising Review
"I definitely went overboard with my e-kit for my car, and this
product
does a great job keeping it organized. I keep a fire extinguisher, heavy duty flashlight and a can of tire repair sealant on the 3 loop strap. This is secured to the sidewall of my trunk. On the larger single loop, I have my snow shovel and snow brush secured to the floor of the trunk.
I
t allows me to put large items where they don't want to be and maximize my trunk space. I have an entire trunk full of kit and it hardly takes any space up at all.
" 
-Xavier
Buy from Kiptip for $9.99


6. Provide safety for you and your child with
Canopus' Baby Rear Facing Car Mirror
. This product is designed to help you easily see your baby's every move while driving and is completely adjustable. A must have for those who carry the most precious passengers in your car!

11.4" mirror is shatterproof and fully assembled 

Promising Review
"Way better than the mirrors that suction onto the glass, no rattle when car is in motion and the mirror is HUGE! I can clearly see my baby plus he lives to look at himself in this mirror. If you're on the fence about this product I promise you, you won't regret buying it.
" -Niquel


Buy from Kiptip for $15.99

7. Last but not least, Canopus' Buffing Pad Kit is a great addition for any car owner. Save money and polish your car yourself with these easy-to-use car buffer drill attachments for sanding, polishing, waxing and sealing glaze.

11-piece, 3-inch polishing pad kit

Promising Reviews
"
These pads were exactly what I was looking for. They did the job I bought them for. I wanted them for polishing small aluminum pieces and they did the job.
" -Ward


Buy from Kiptip for $9.99