RV Sealant Tape, Roof Patch Repair Tape, Waterproof Leak Tape for RV punctures, Boat Sealing, Camper, Awning, Canopy, Tents, Tarpaulin and Greenhouse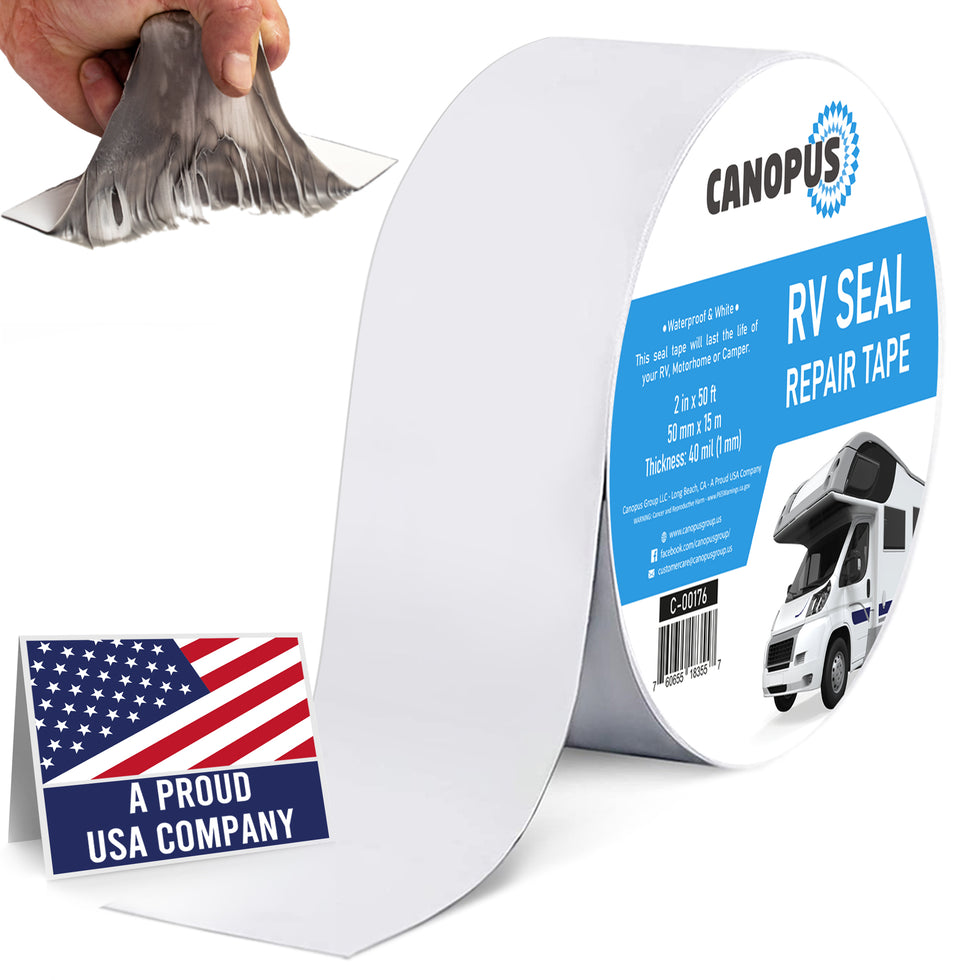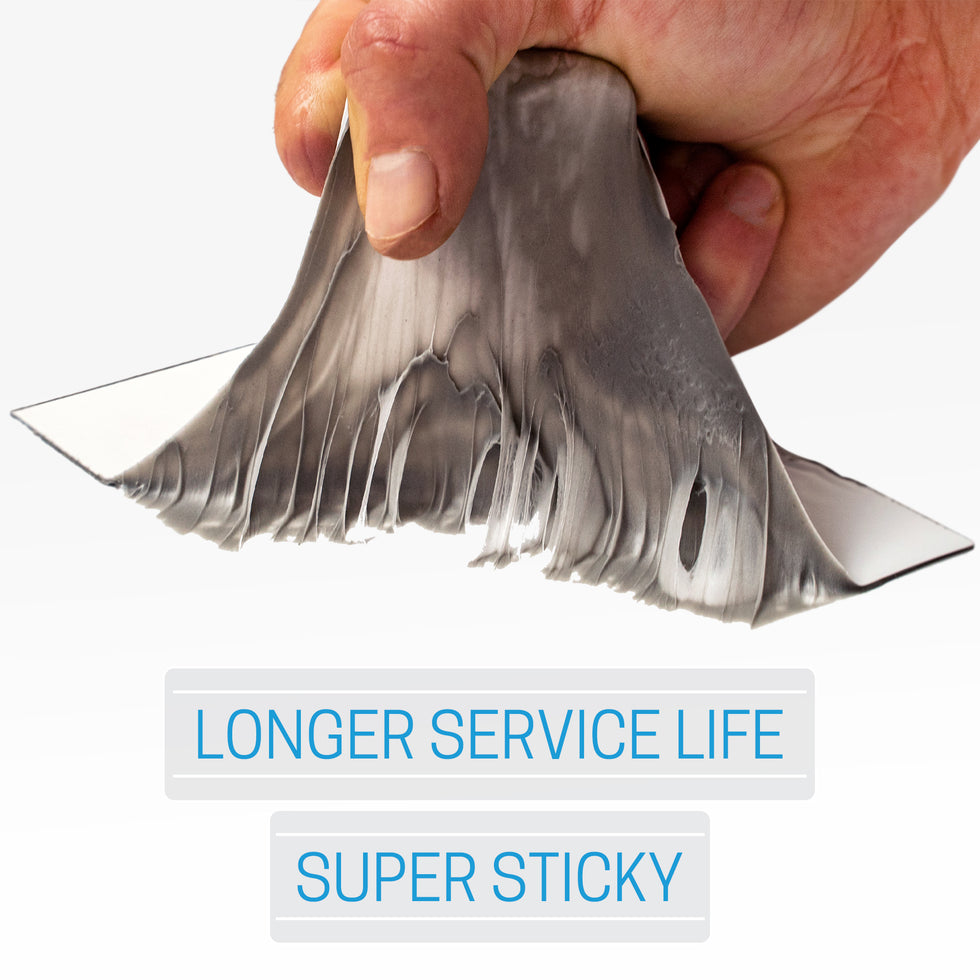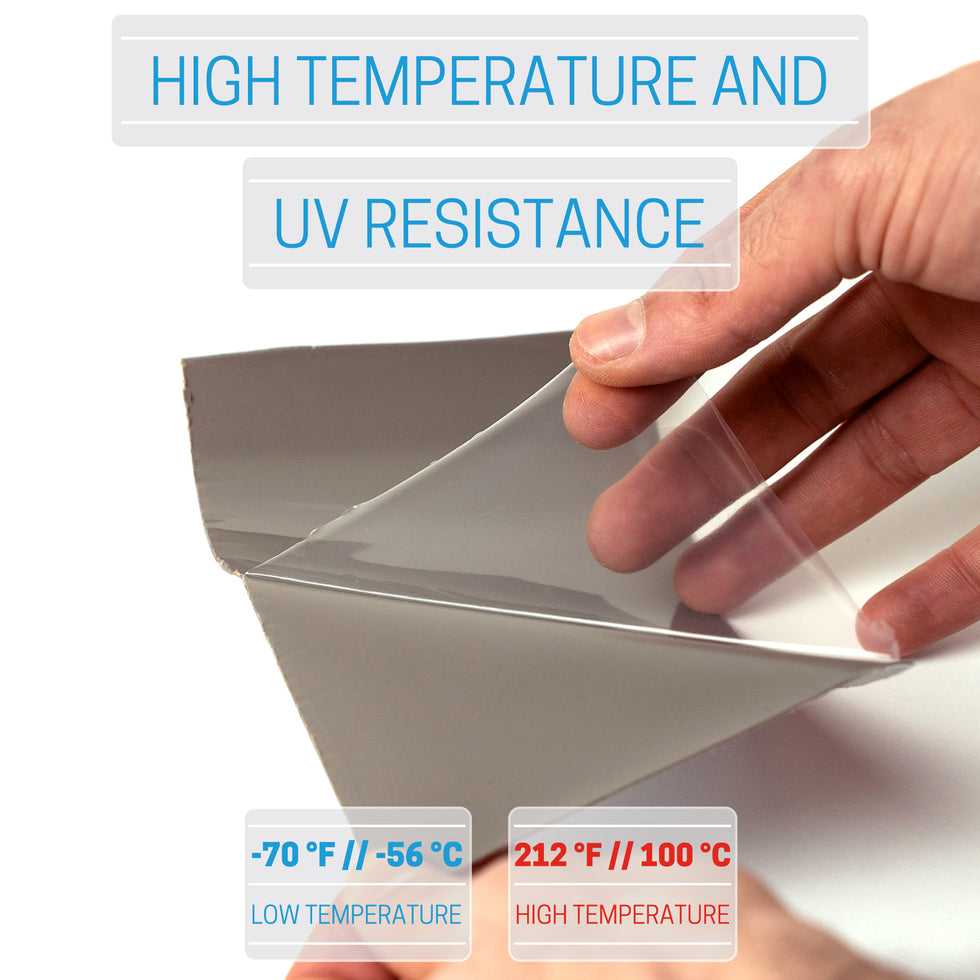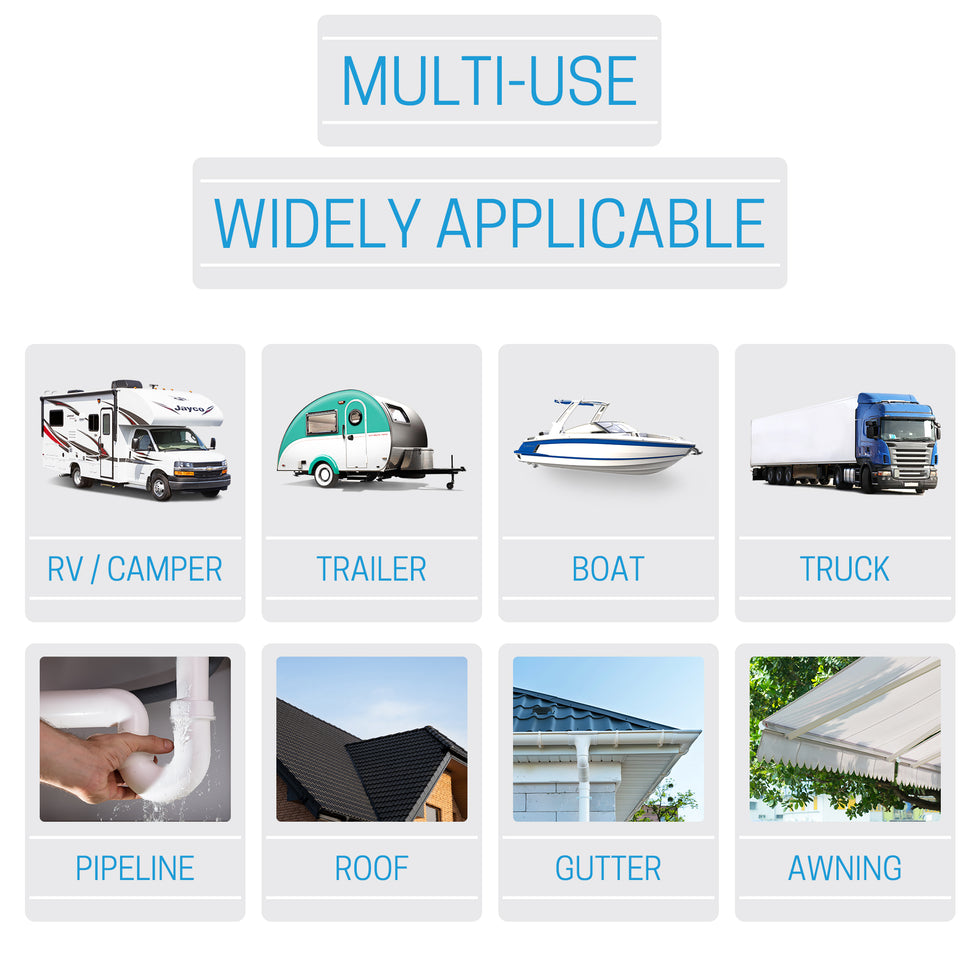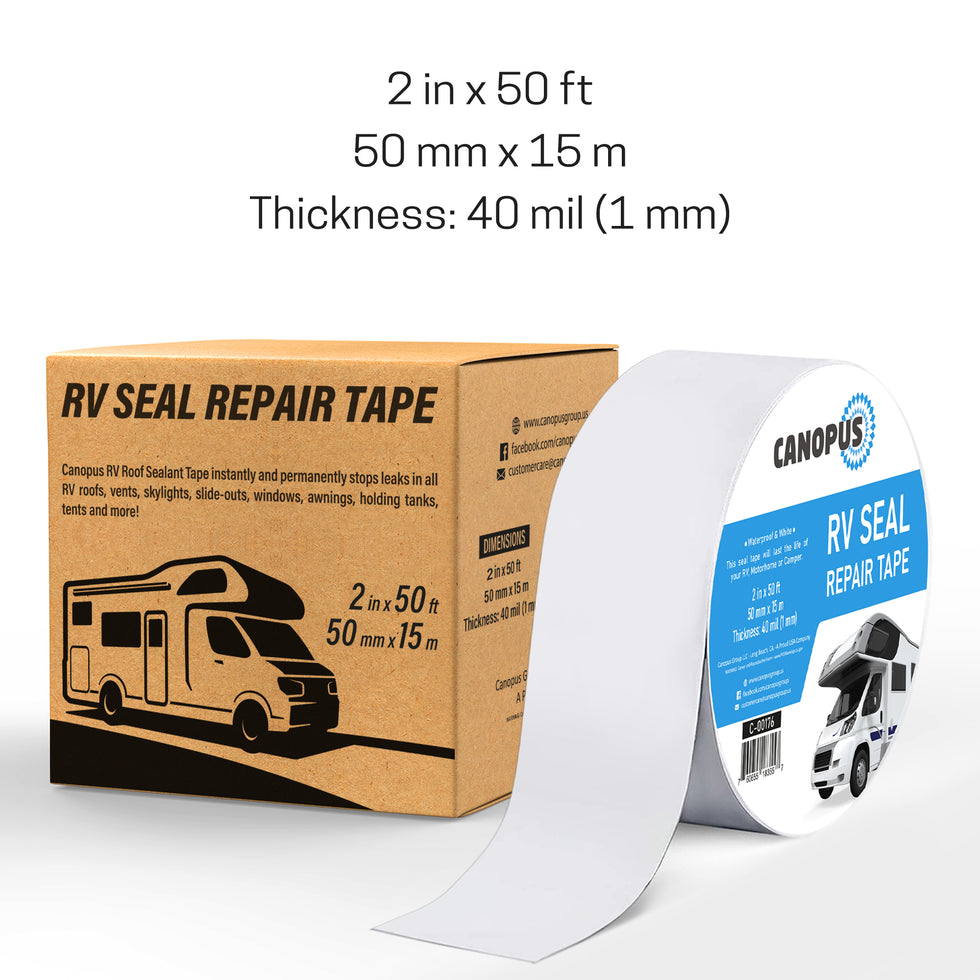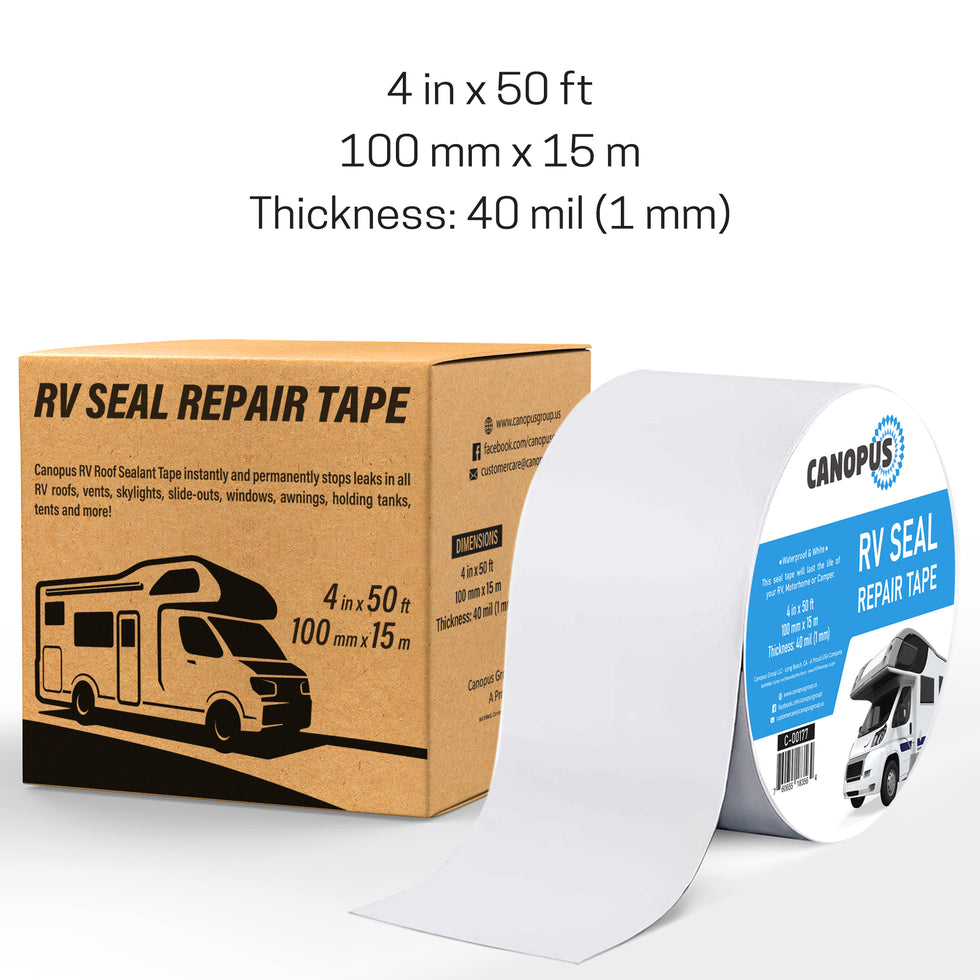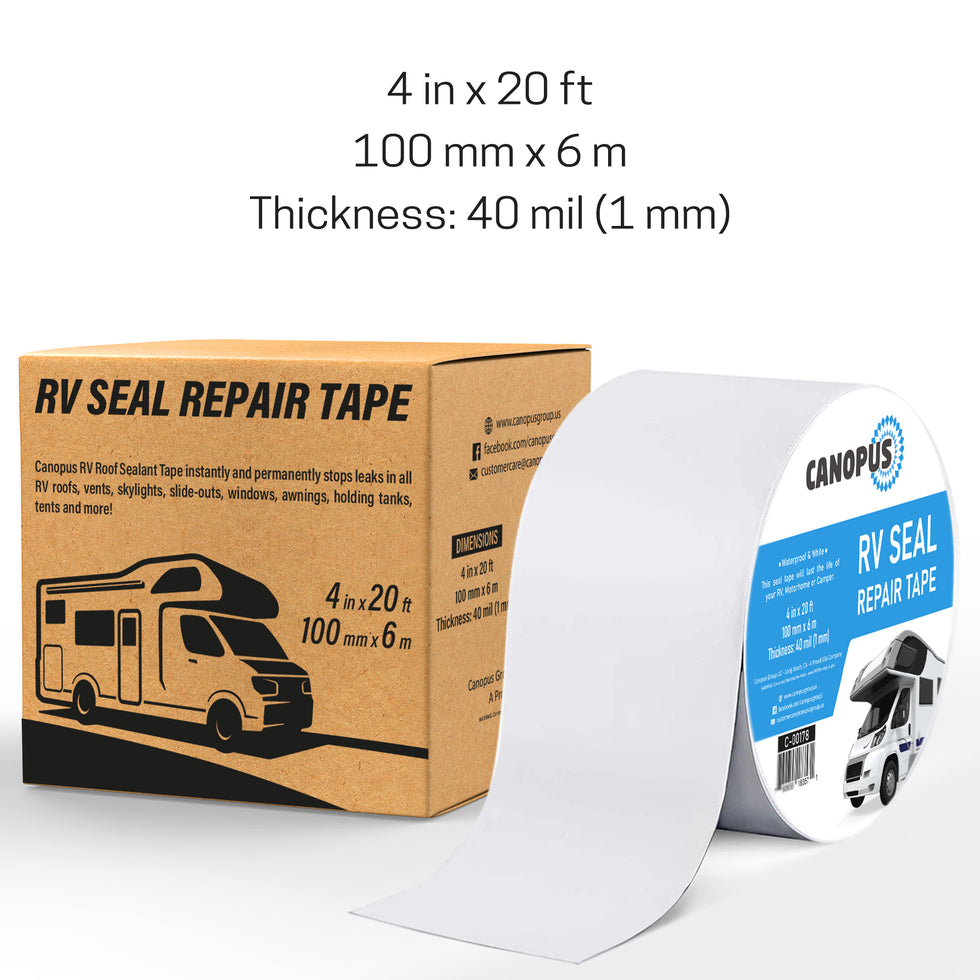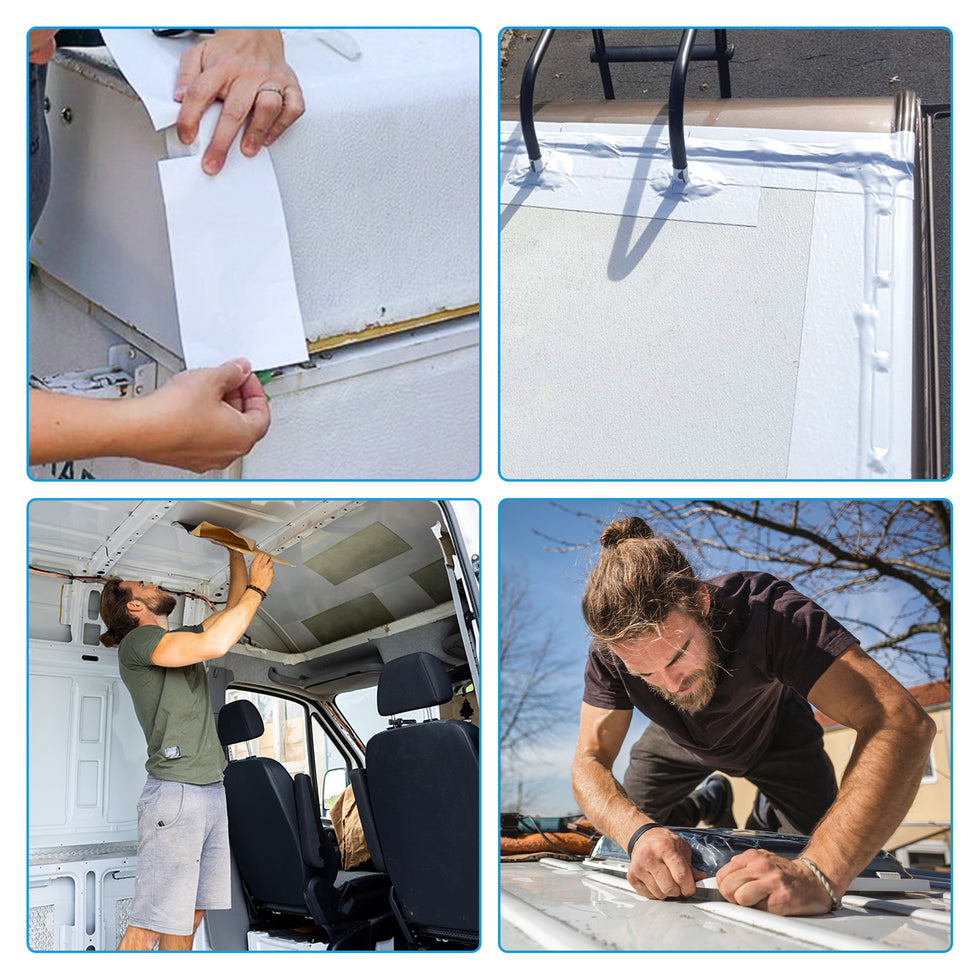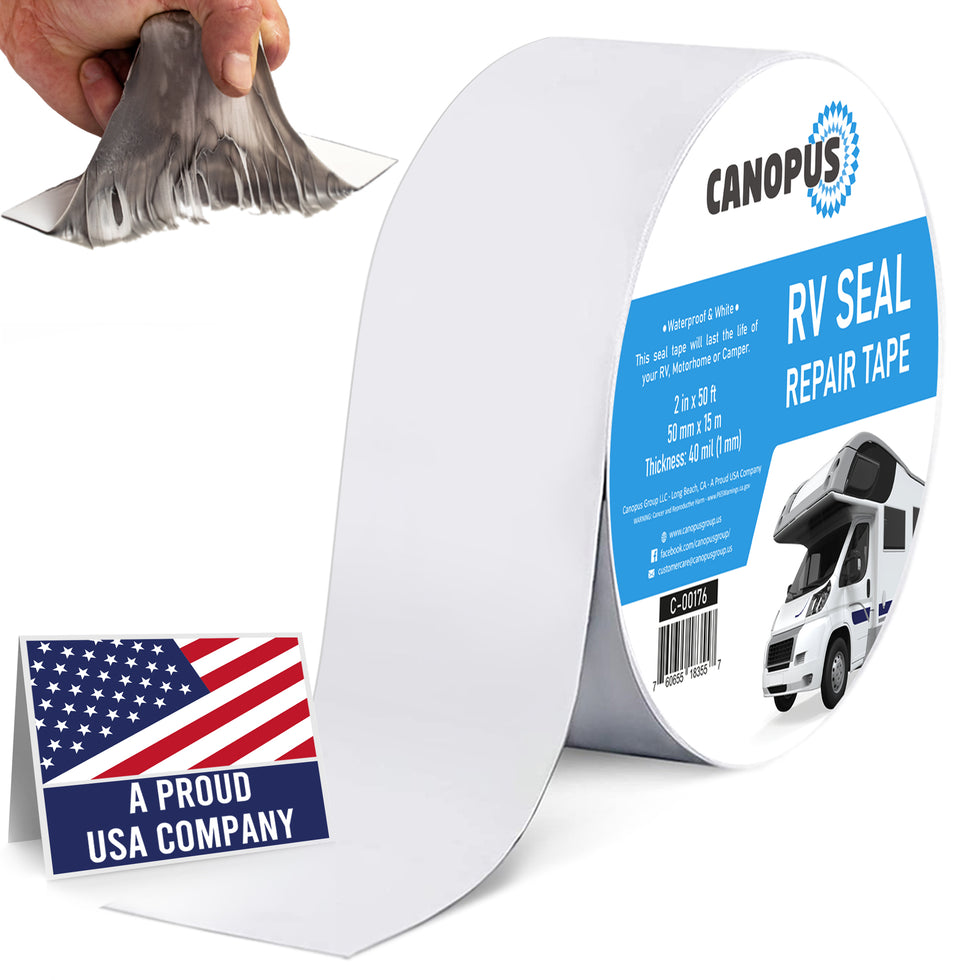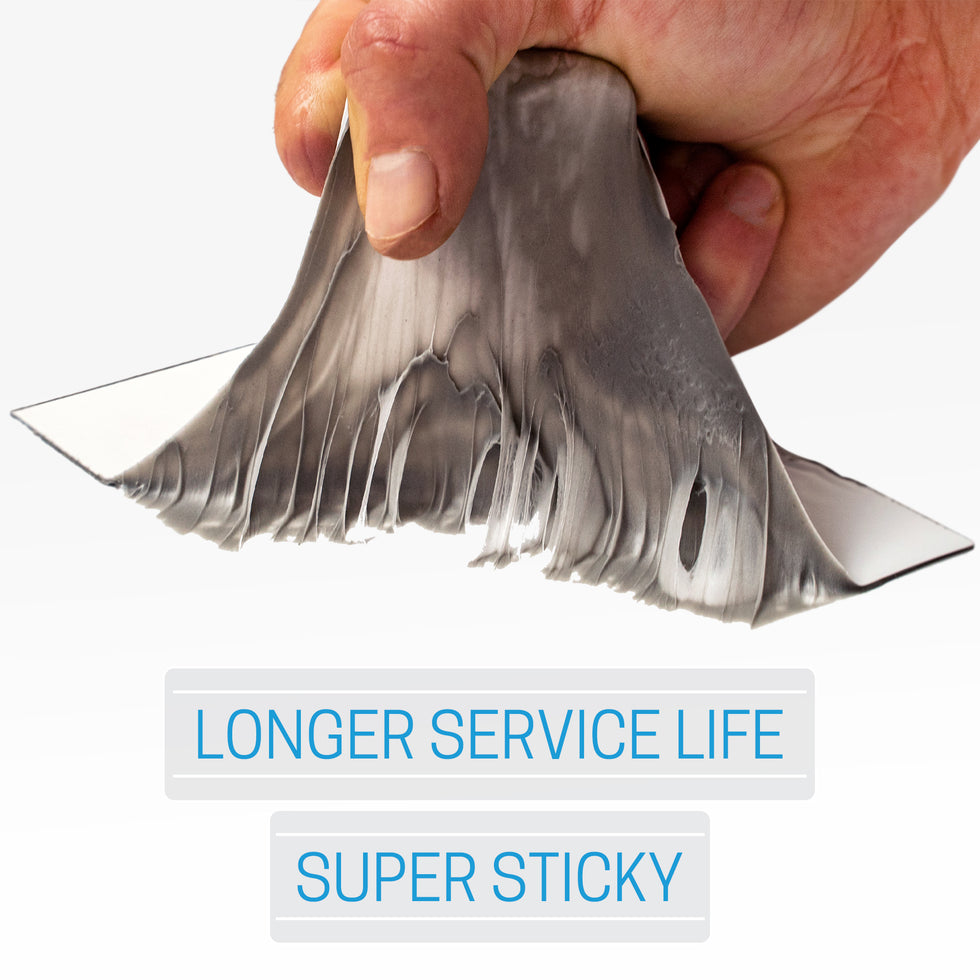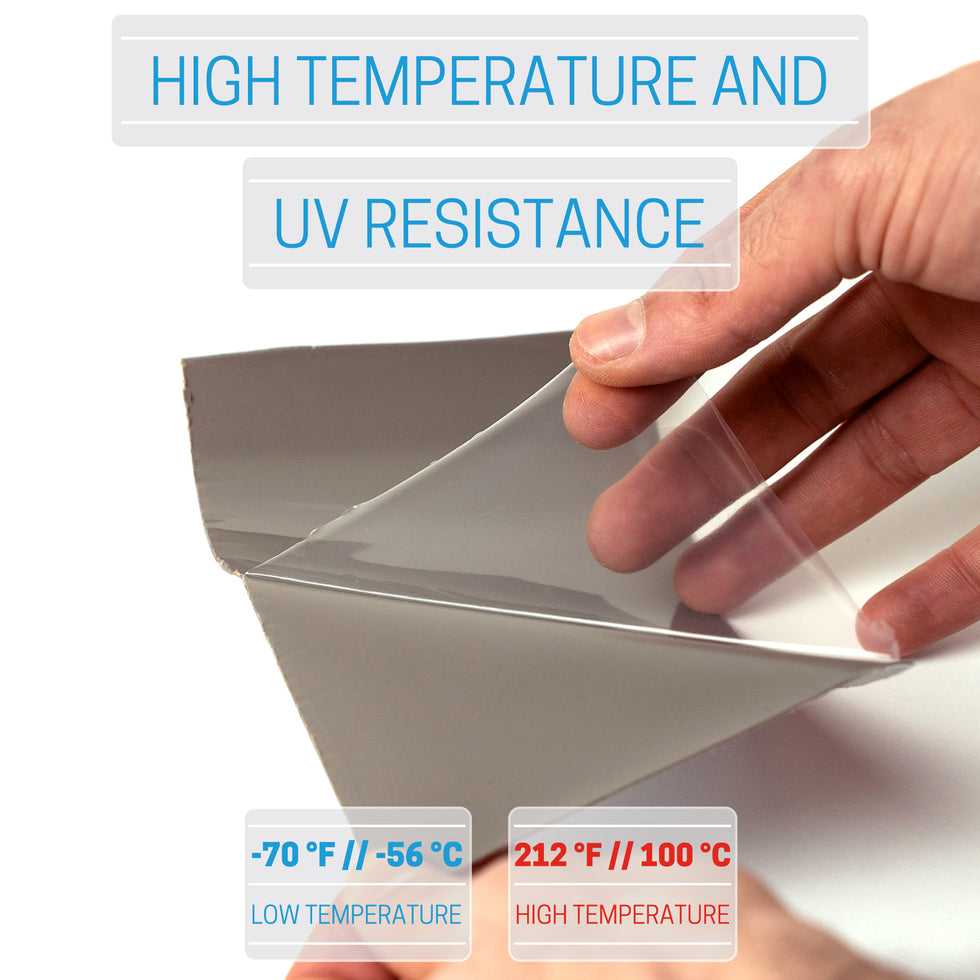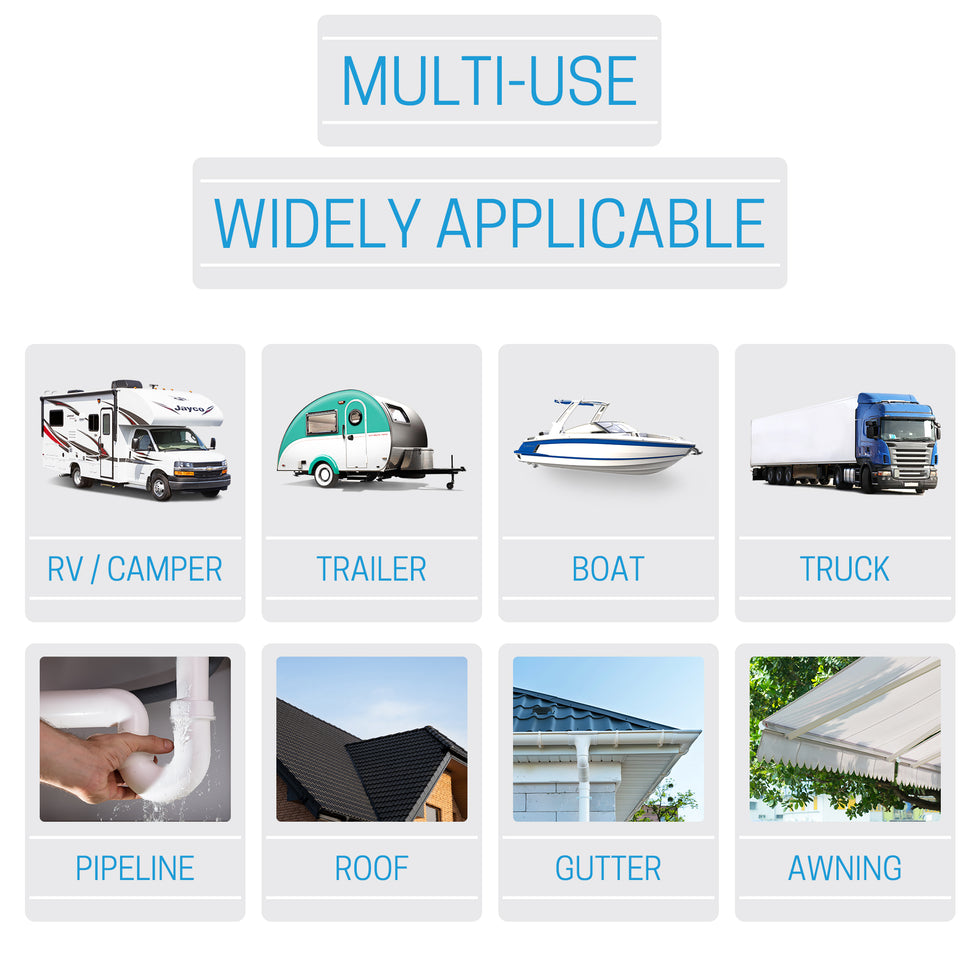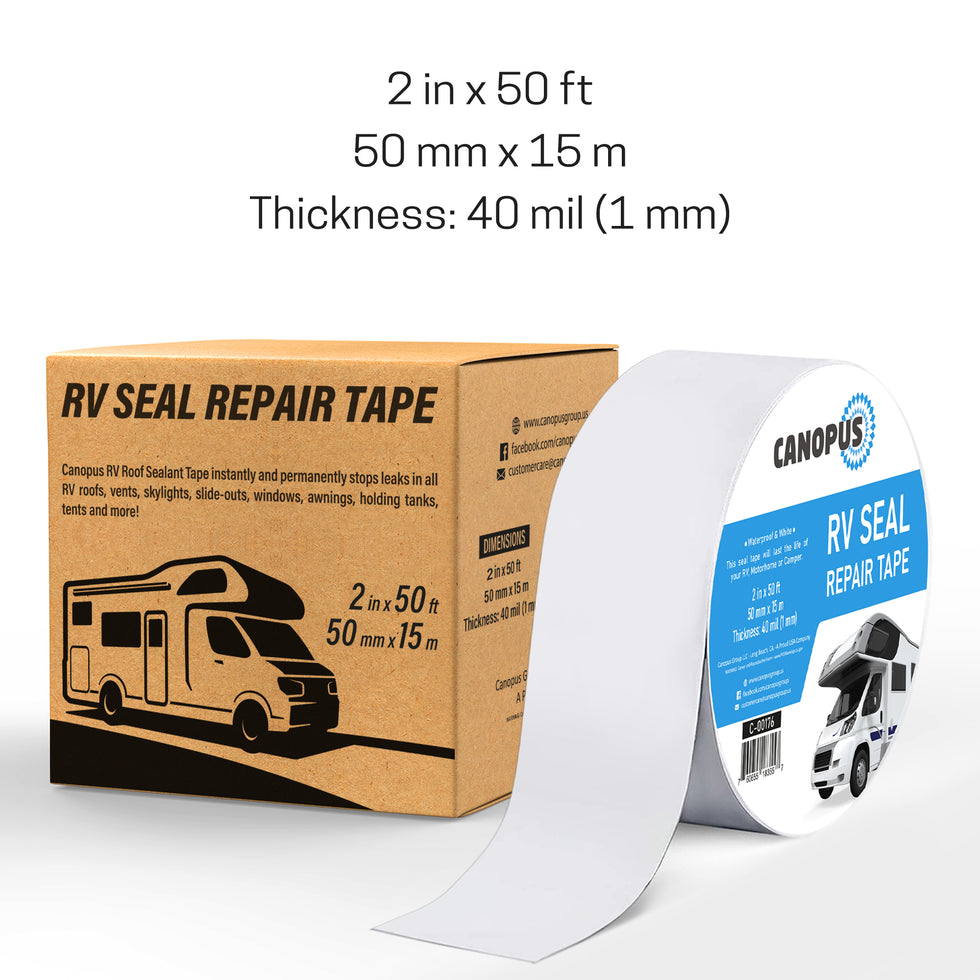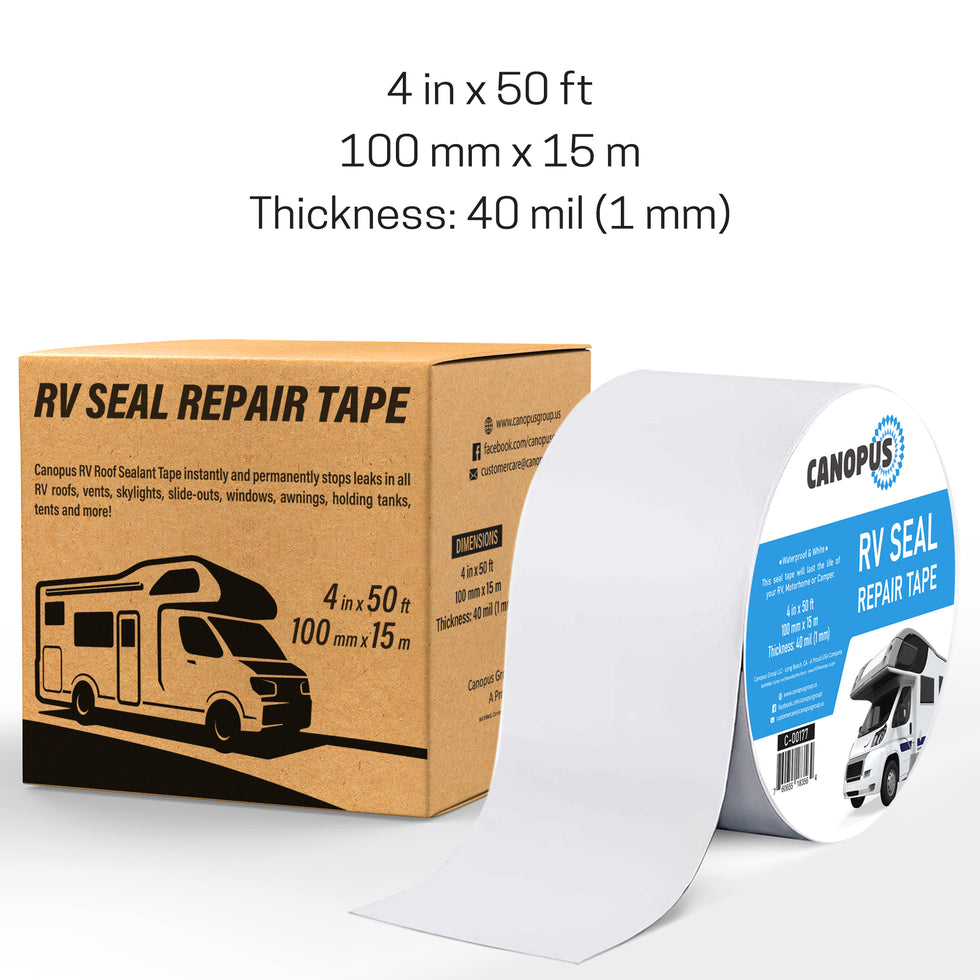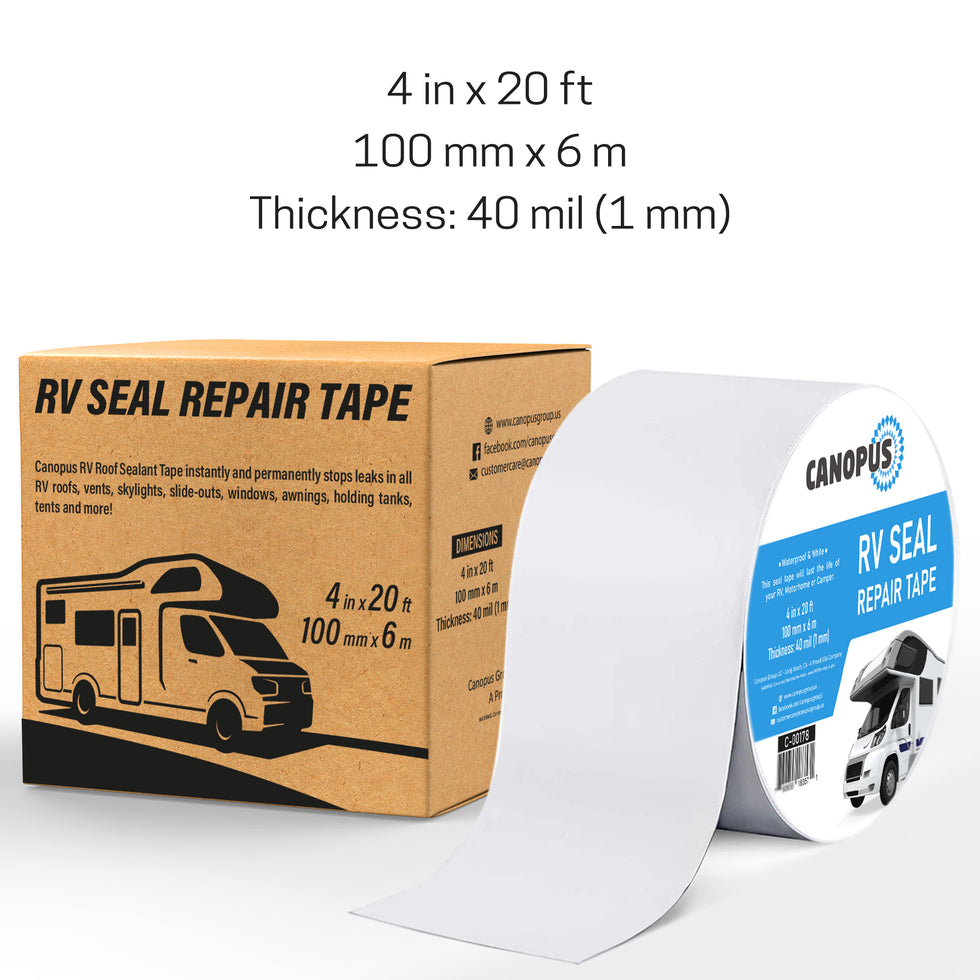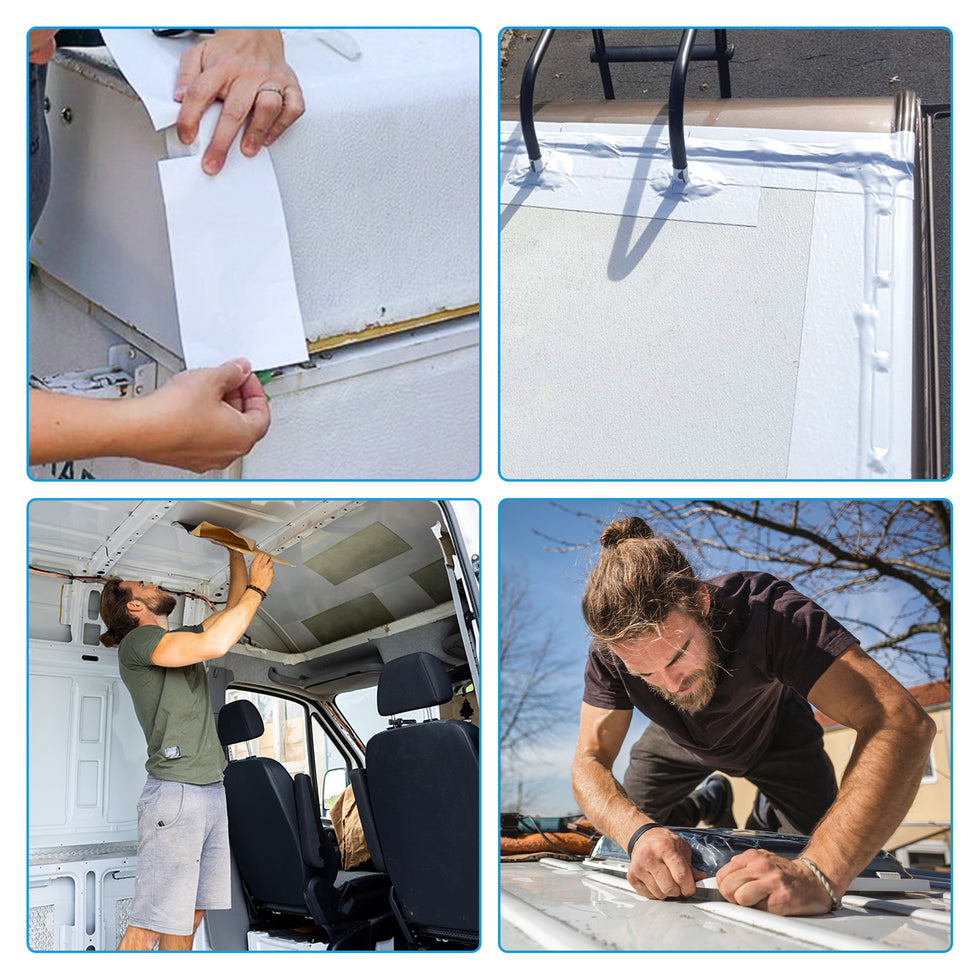 Hot
New
In stock
Out stock
RV Sealant Tape, Roof Patch Repair Tape, Waterproof Leak Tape for RV punctures, Boat Sealing, Camper, Awning, Canopy, Tents, Tarpaulin and Greenhouse
AVAILABILITY: In stock (127 items)
Canopus RV Roof Sealant Tape instantly and permanently stops leaks in all RV roofs, vents, skylights, slide-outs, windows, awnings, holding tanks, tents and more! Waterproof sealant tape provides a permanent bond that seals out air, water and moisture. It protects your RV from extreme weather

Seal any rip, tear, or open seam in any surface with this sealing tape. You can also use it to repair low pressure pipes and hoses, to seal around venting systems, screw heads and air conditioners in a breeze.

Sticky Repair Tape has an extra thick adhesive layer and UV resistant backing. Super sticky and flexible features allow you to install it on most of surfaces easily. This waterproof tape can be widely applied in sealing RVs, RV Roof, Campers, Awnings, Gutters, Metals, Motorhomes, Trailers and more!

Also compatible with plastic, metal, aluminum, rubber, wood, vinyl, glass, steel, acrylic and much more. Does not stick to silicone. It remains flexible in cold temperature

Easy to Use and Long Lasting: Peel backing off the waterproof tape, lay gently. Adopted premium Butyl, this sealant tape ensures self-priming seal and long-lasting usage.





Hurry! Only 127 Left in Stock!
Order in the next to get it by