Aluminum Foldable Holder Compatible with MagSafe Charger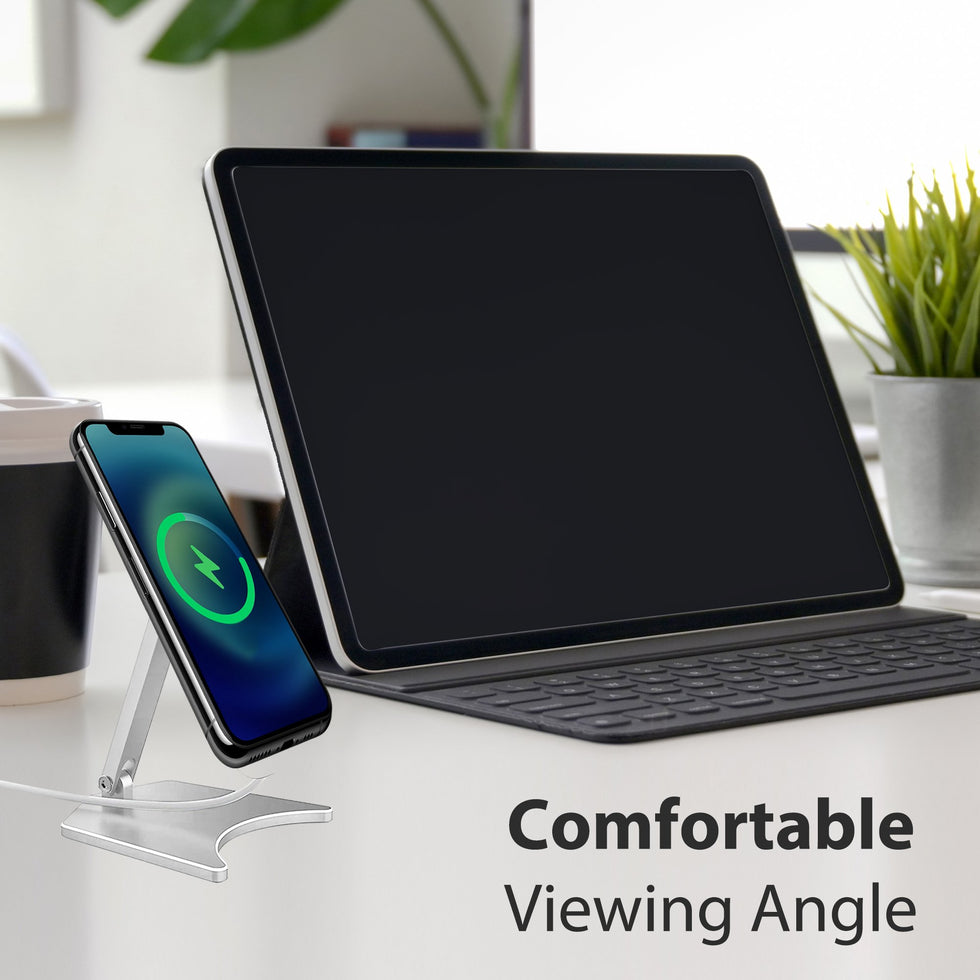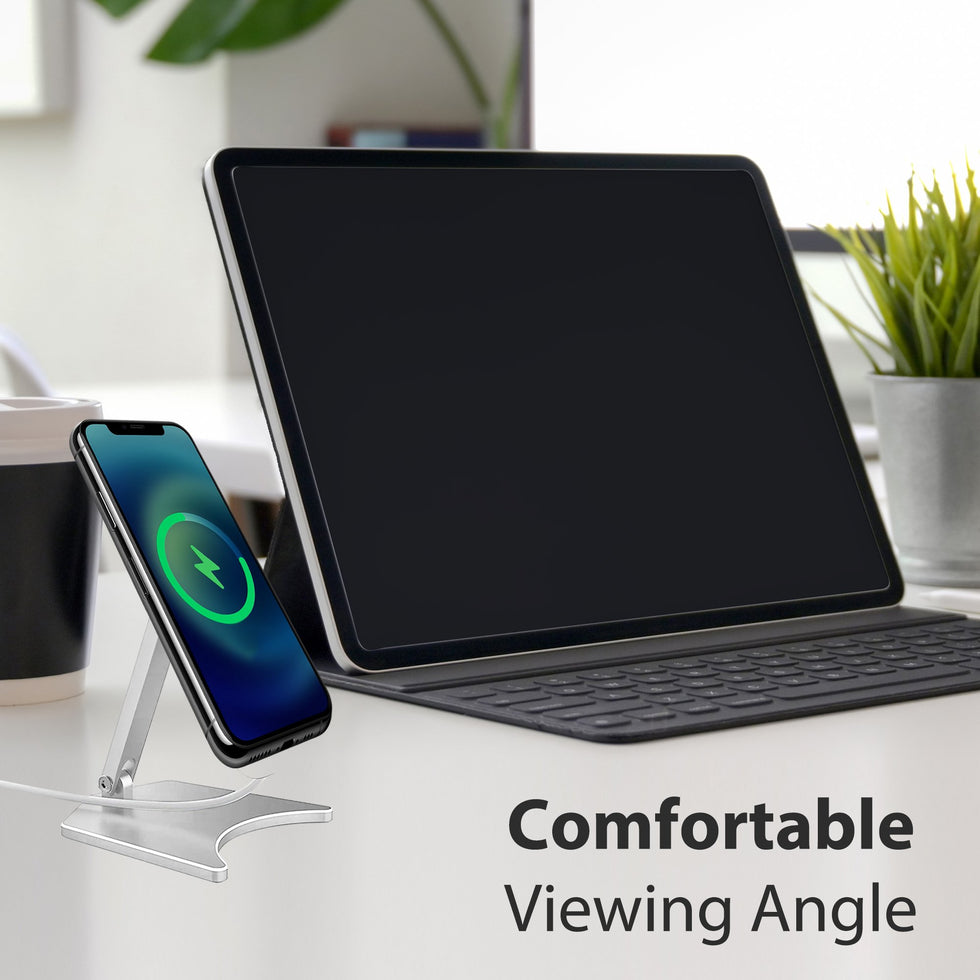 Hot
New
In stock
Out stock
Aluminum Foldable Holder Compatible with MagSafe Charger
AVAILABILITY: Out of Stock
FOLDABLE AND ADJUSTABLE HOLDER STAND: The holder is made of high-quality aluminum allow. The angle of the slant face can be adjusted in an infinity of choices. This will provide an extra dimension of flexibility compared to similar products with fixed base and stem. Also, the holder can be folded and can easily be carried in your bag. It is designed to be used with the MagSafe charger for charging any of the iPhone 12/12 Mini/12 Pro, and 12 Pro Max.
HIGH-QUALITY MATERIAL: The robust aluminum alloy body of the MagSafe stand will hold your charging iPhone steadily. The soft silicone pads located to the front and bottom bases will protect both your phone and your desk from any scratch and any siding. It is also of a modest size, which will cover very little space. You can easily snap your phone on and take it back to start and stop charging it at your convenience any time you like.
STURDY AND ERGONOMIC DESIGN: After a simple hassle-free installation, you can use your MagSafe holder stand for ages. The design and material are selected to offer the user the best experience possible. The foldable MagSafe stand can be adjusted to any angle of your preference, which will boost your level of comfort with the optimal viewing angle. The design is optimized so that your phone will stay put when using your stand.
ENJOY THE HANDS-FREE LIFE: The MagSafe can be used for a huge variety of activities ranging from making hands-free phone calls, all the way to watching YouTube videos when cooking in the kitchen. The application areas are endless. The stand is perfect to be used in your study room, on your office desk, your kitchen counter, or even your nightstand.
SATISFACTION GUARANTEE: Canopus is a company located in Long Beach, California. We guarantee your complete satisfaction, 100% money-back if you are not satisfied with the product.
Hurry! Only 0 Left in Stock!
Order in the next to get it by