Double Sided Tape, Heavy Duty Mounting Tape, 4950 VHB, 1in x 15ft, White, Made in USA, Waterproof Mounting Tape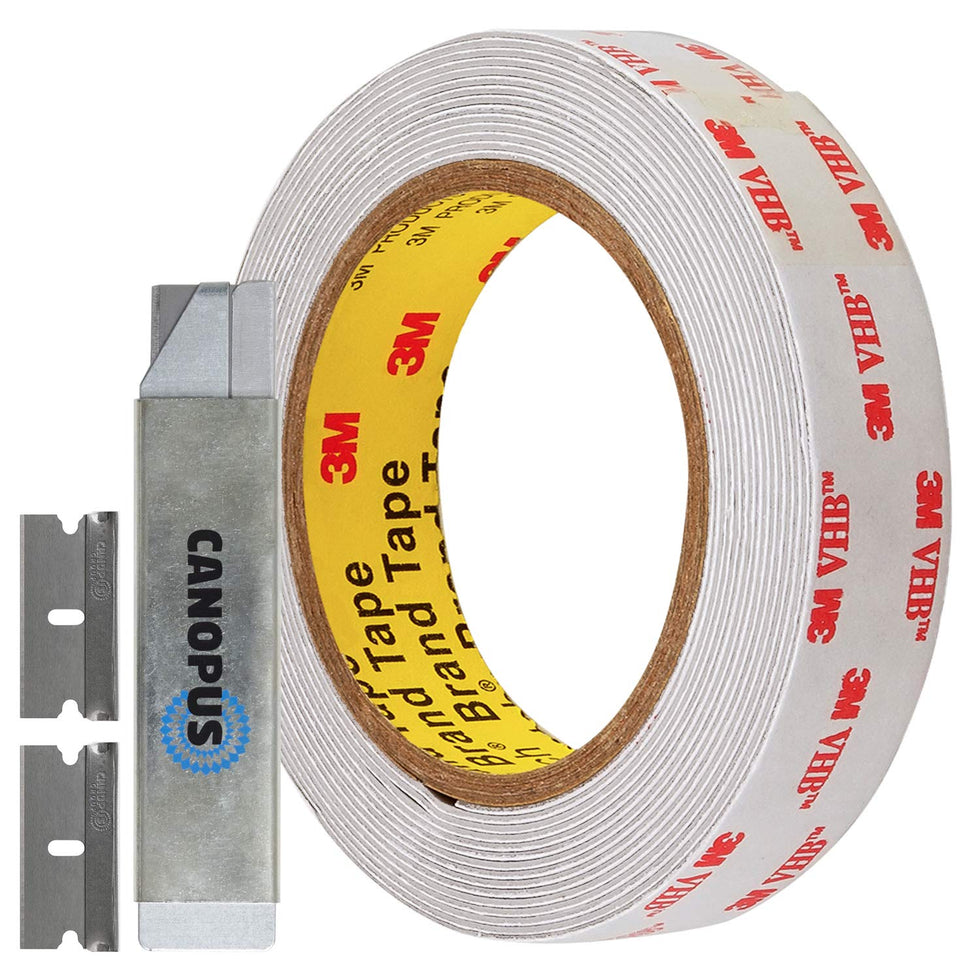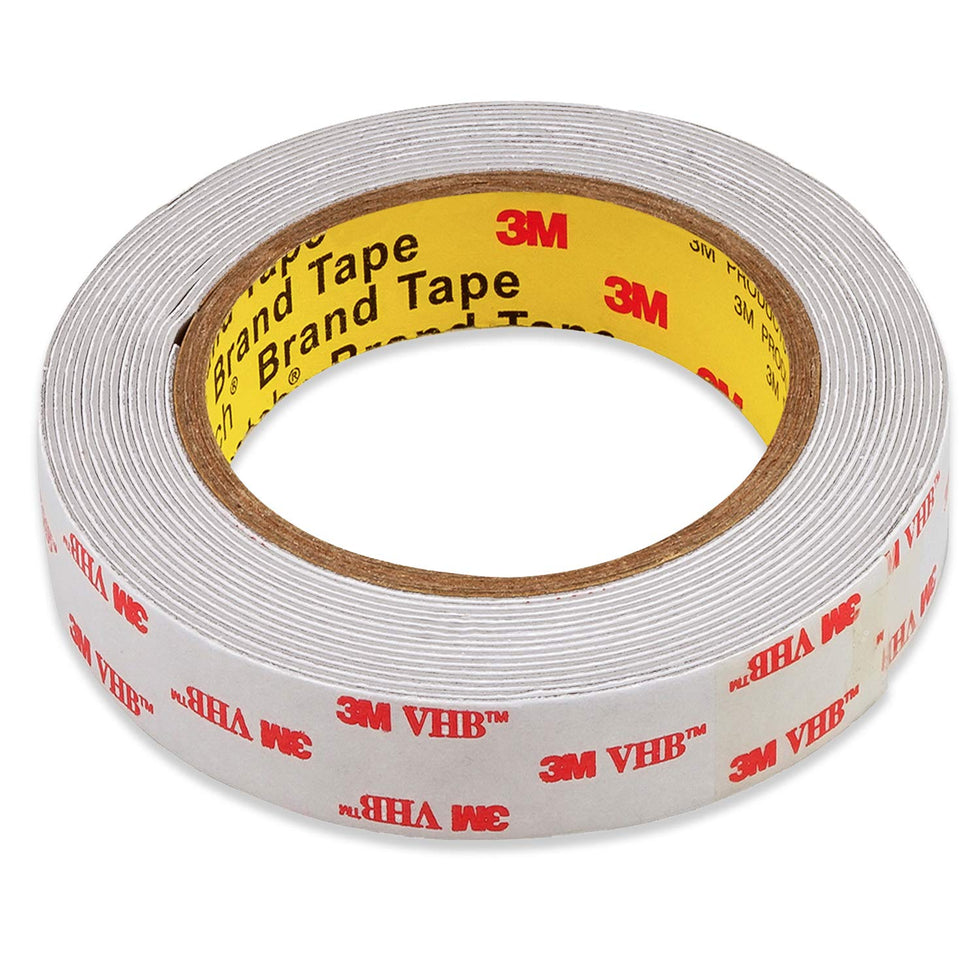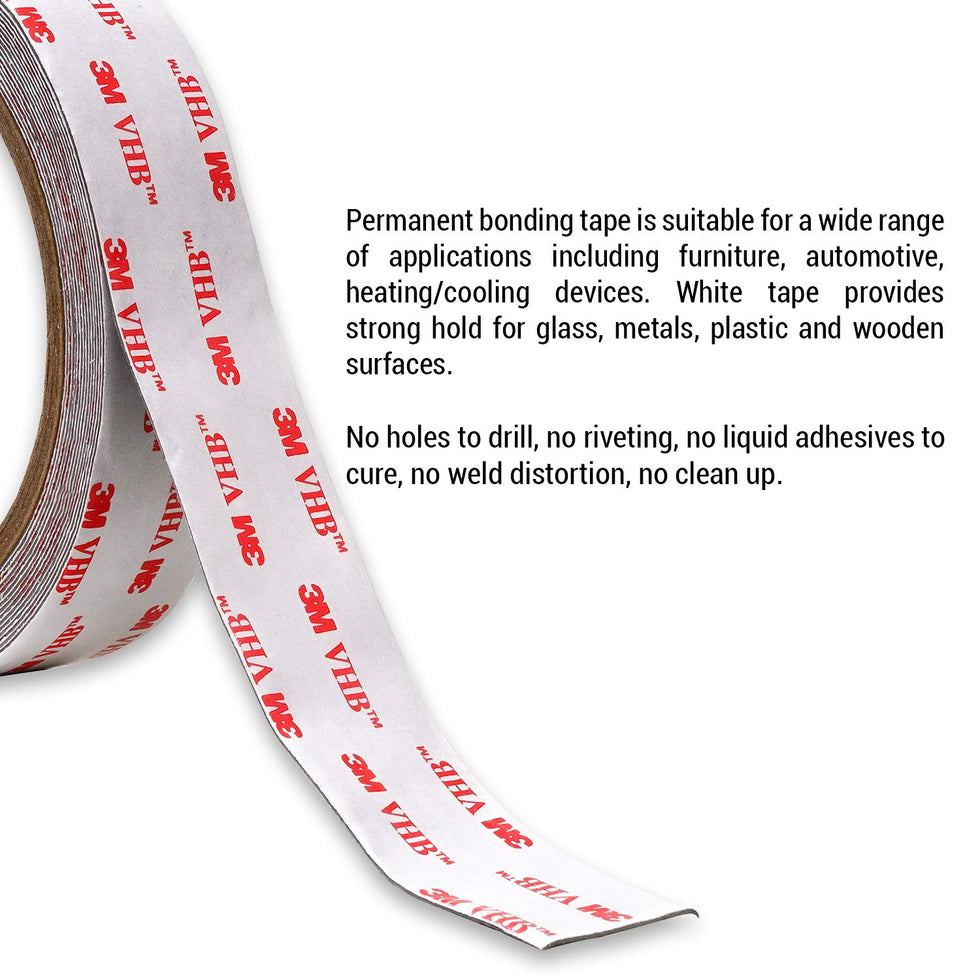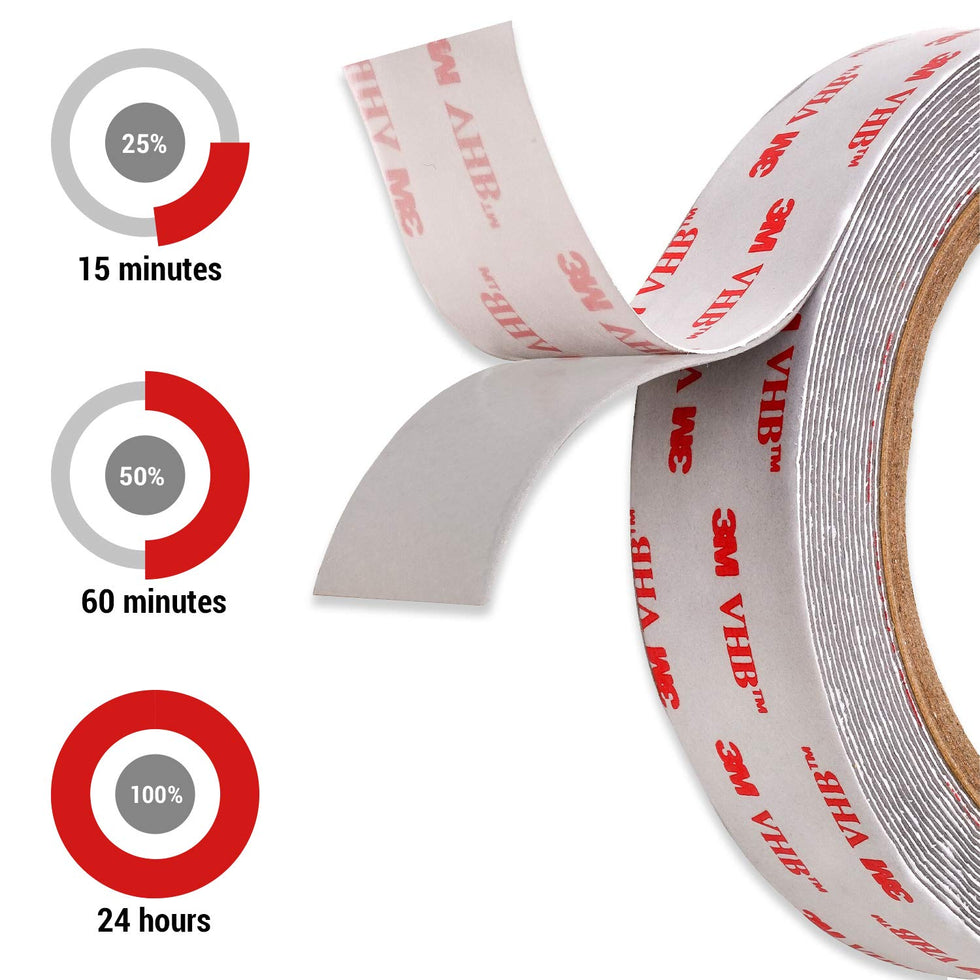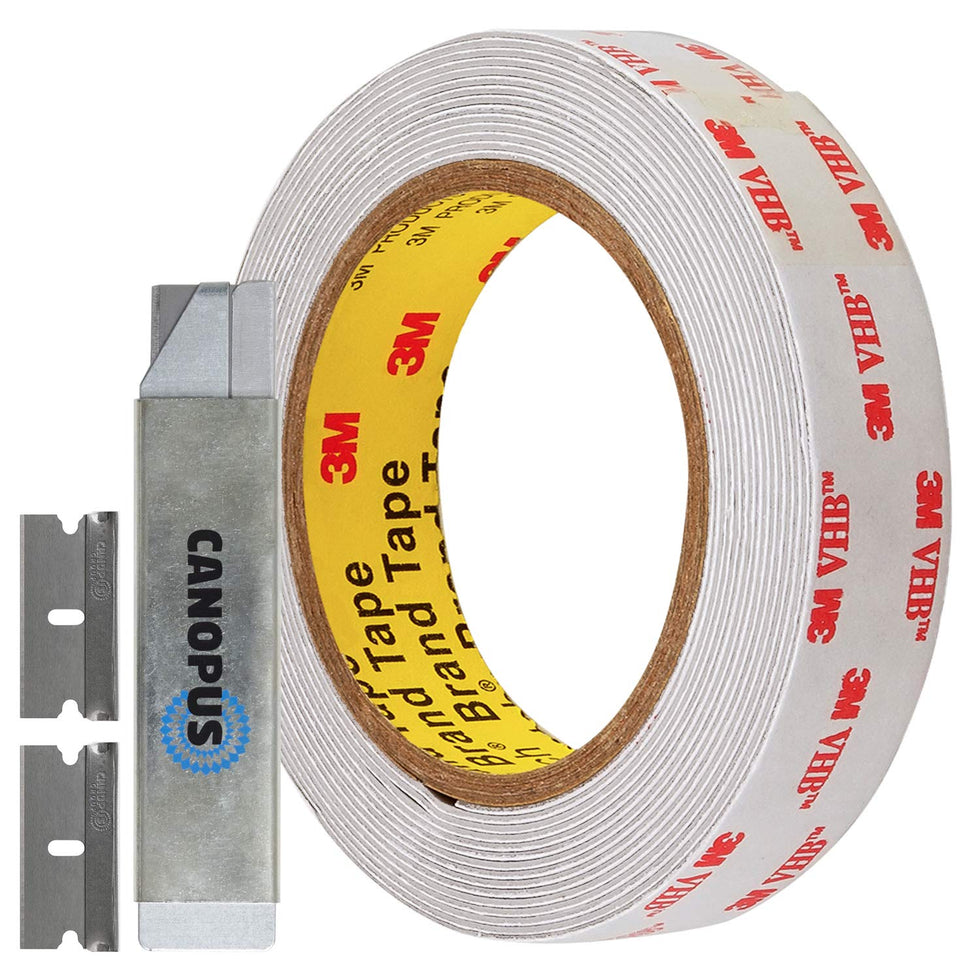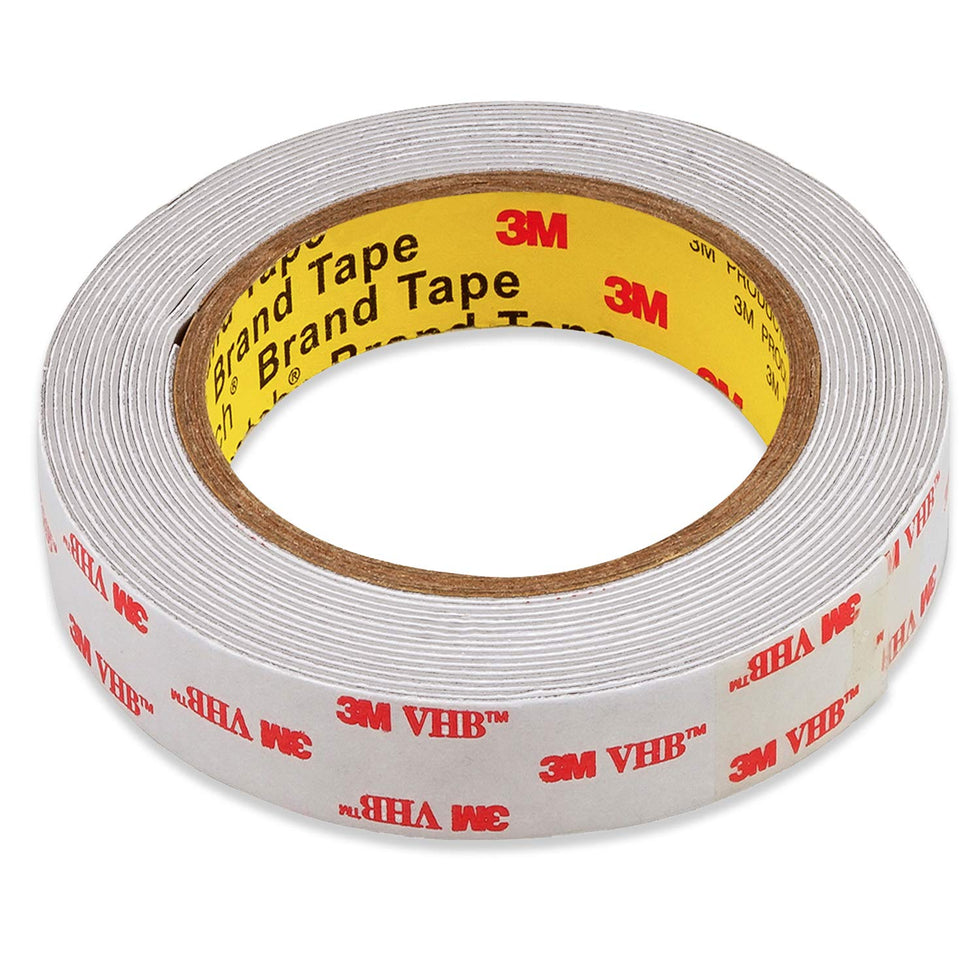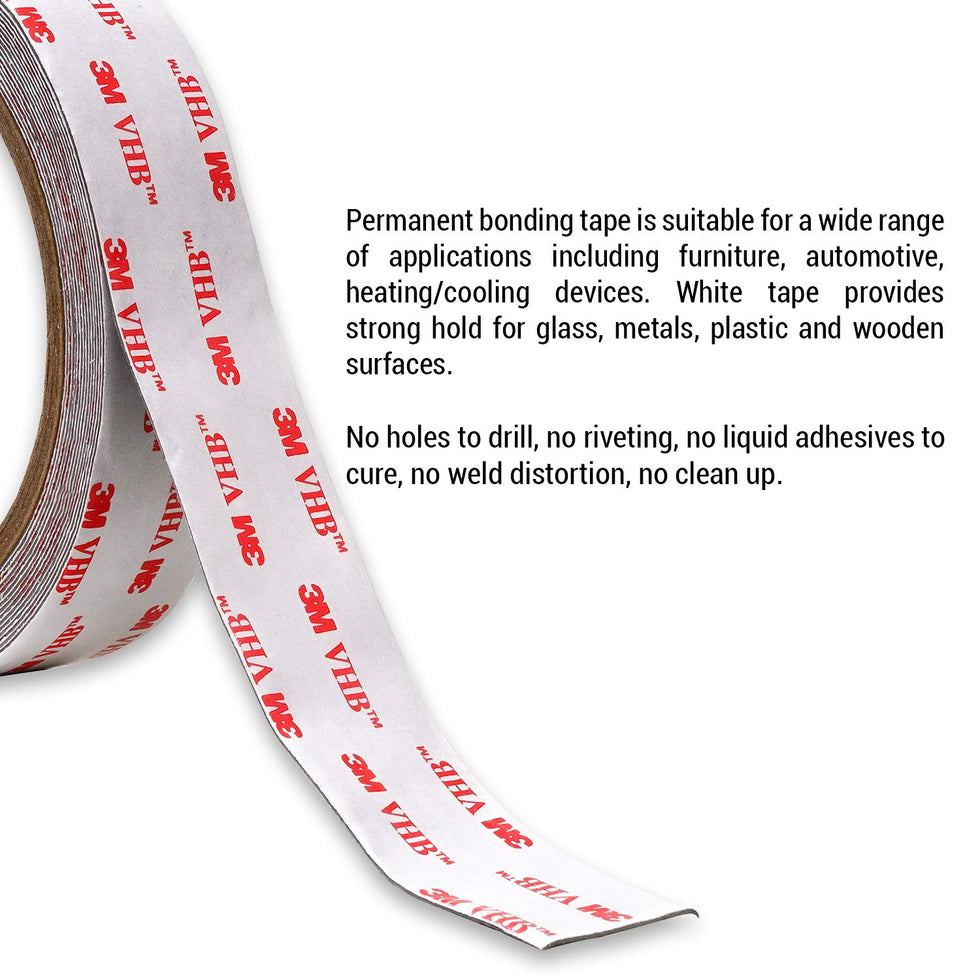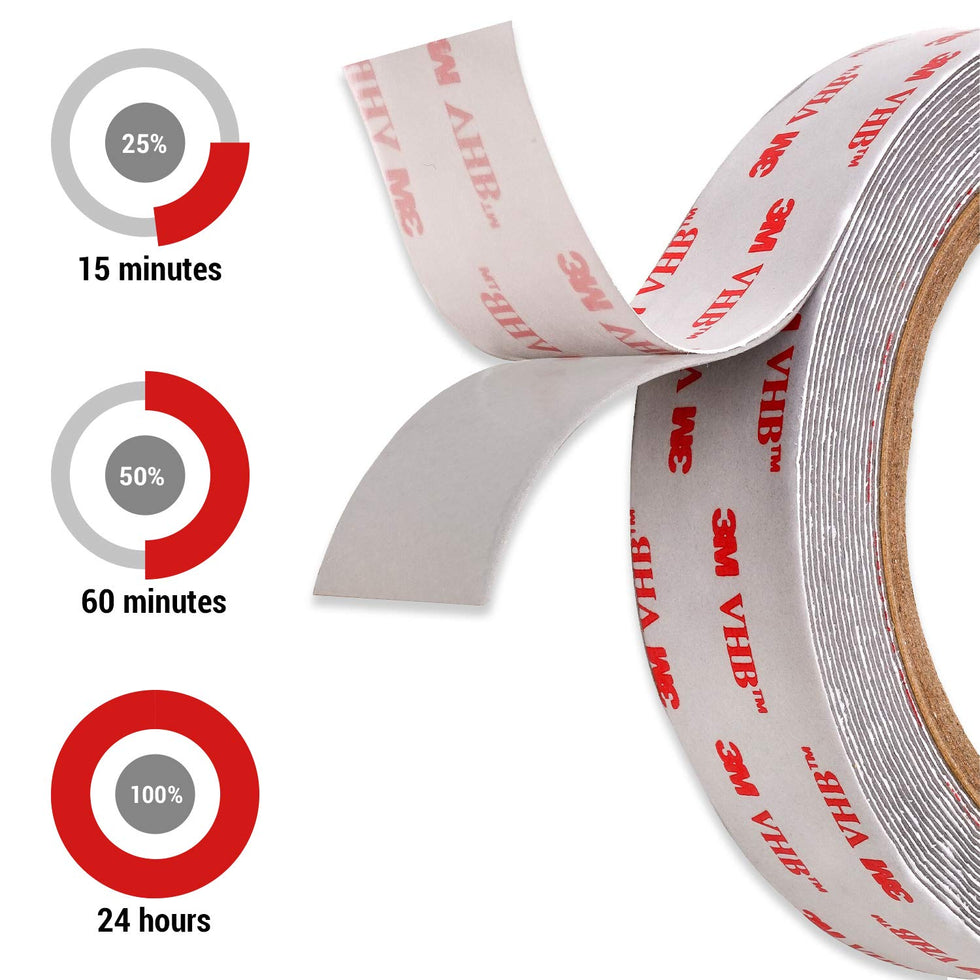 Hot
New
In stock
Out stock
Double Sided Tape, Heavy Duty Mounting Tape, 4950 VHB, 1in x 15ft, White, Made in USA, Waterproof Mounting Tape
AVAILABILITY: Out of Stock
AREAS OF APPLICATION: Thanks to the 4950 VHB tape, instant bonding with stong and long-term adhesion is not a problem. We can use this tape in any applications ranging from the bonding of finishing trims to the molding from various types of vehicles to home or office decoration.

WATERPROOF RESISTANCE: This bonding adhesive has a high waterproof resistance after its permanent adhesion. Premium adhesiveness and pressure sensitiveness are of highest level quality. Moreover, the tape is also resistant to ambient effects such as UV light, dust and moisture, solvents, and various chemicals. That is why the 4950 VHB adhesive tape can bond and seal even in the utmost extreme environments.

FAST AND SIMPLE USE: The viscoelasticity of the two-sided tape provides a very nice surface appearance and an easy and fast bonding between surfaces with no need for any welding, screwing, rivets, and glues. It can be used for glass and other bare metal surfaces, like aluminum, galvanized, or stainless steel.

PRODUCT SPECS: This high-bonding adhesive tape is 1in width, 15ft length. Designed in white, the bonding tape roll is layered with general-purpose adhesive on both sides.

SATISFACTION GUARANTEE: Canopus is a company located in Long Beach, California. We guarantee your complete satisfaction, 100% money-back if you are not satisfied with the product.
Hurry! Only 0 Left in Stock!
Order in the next to get it by