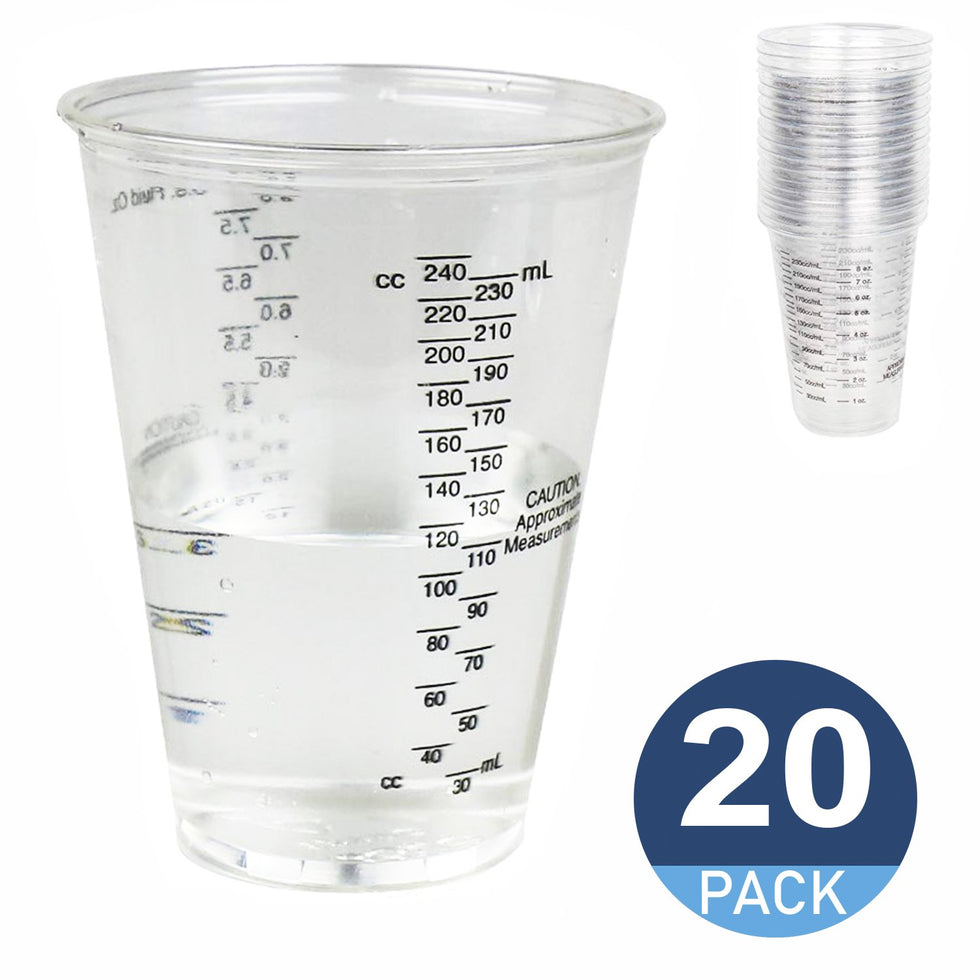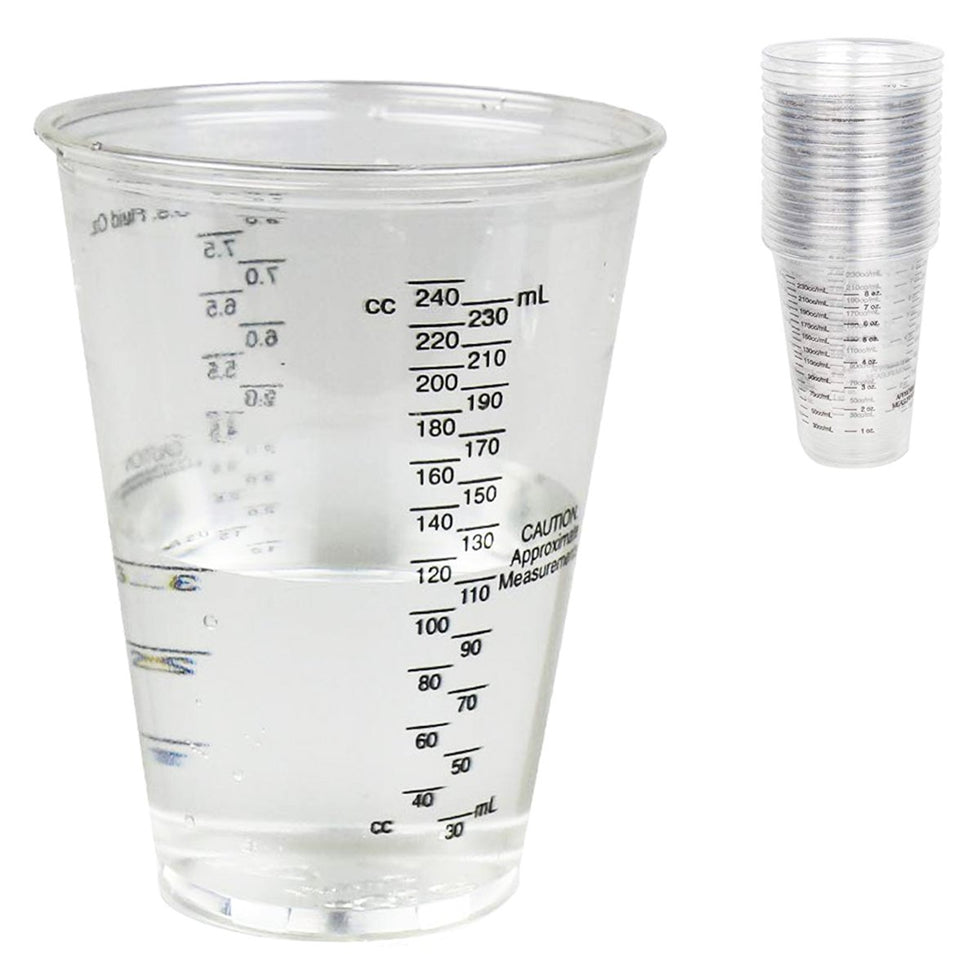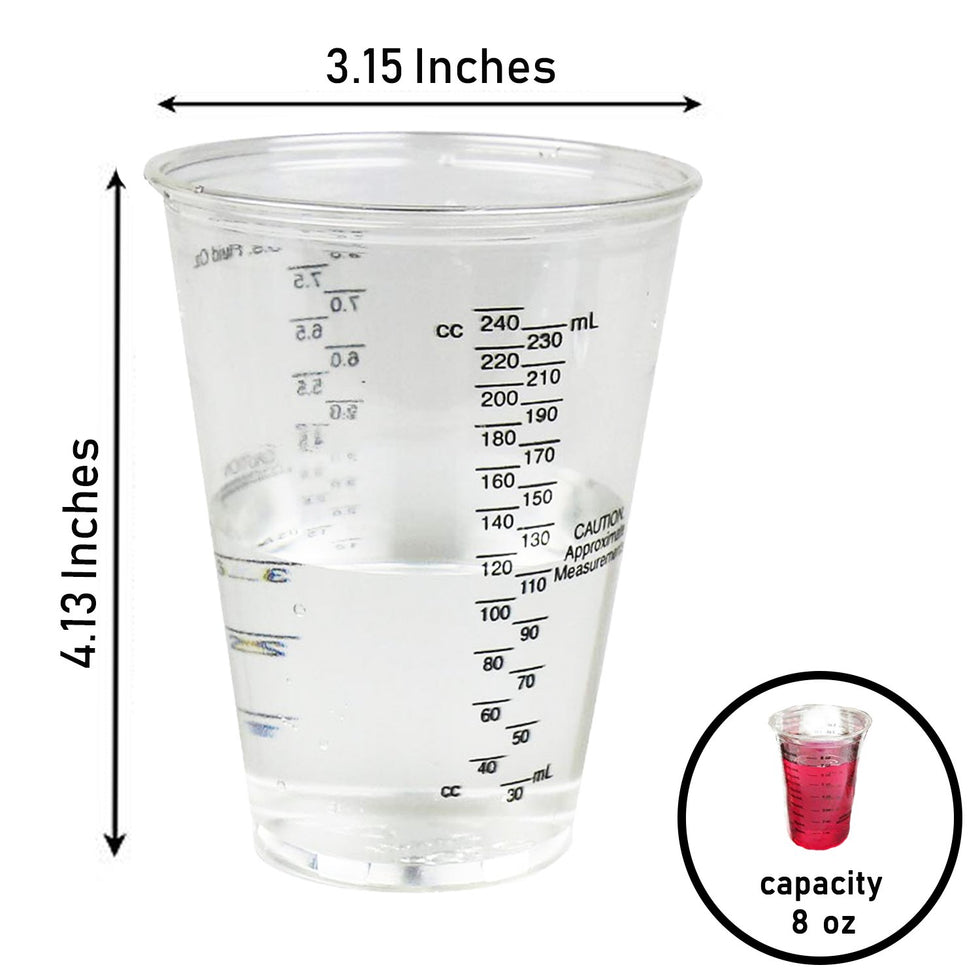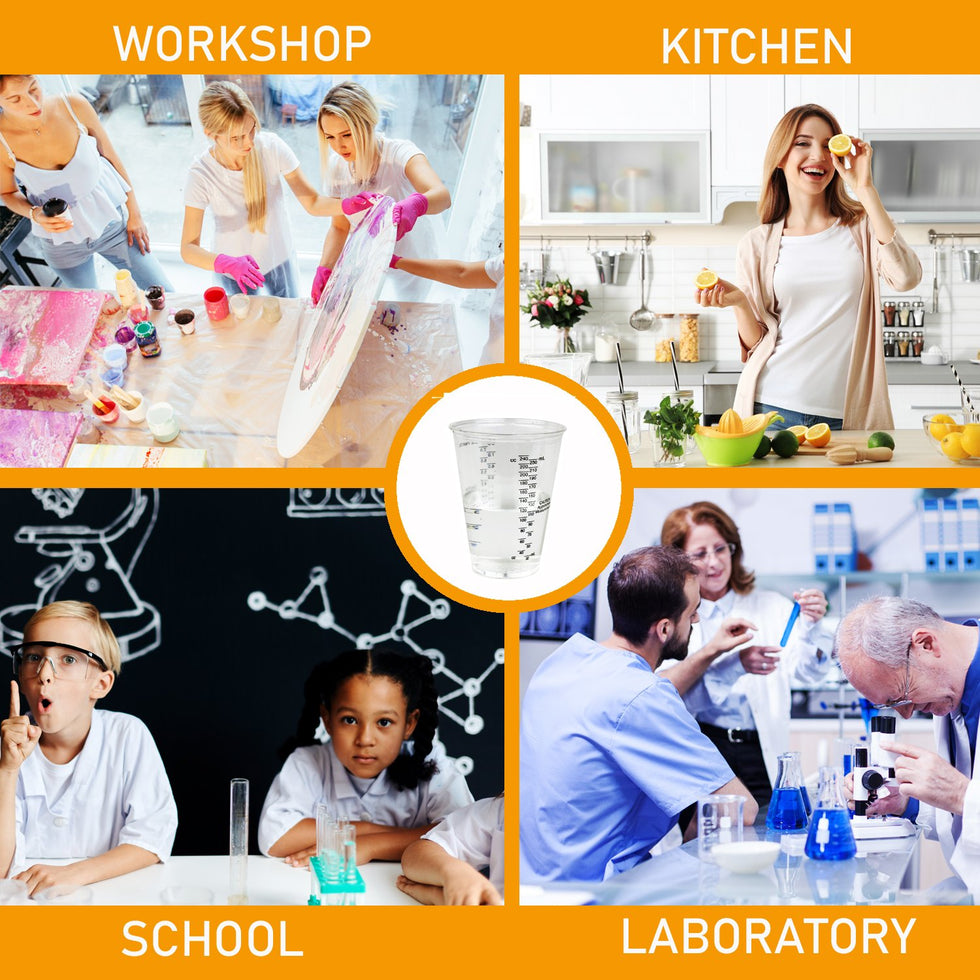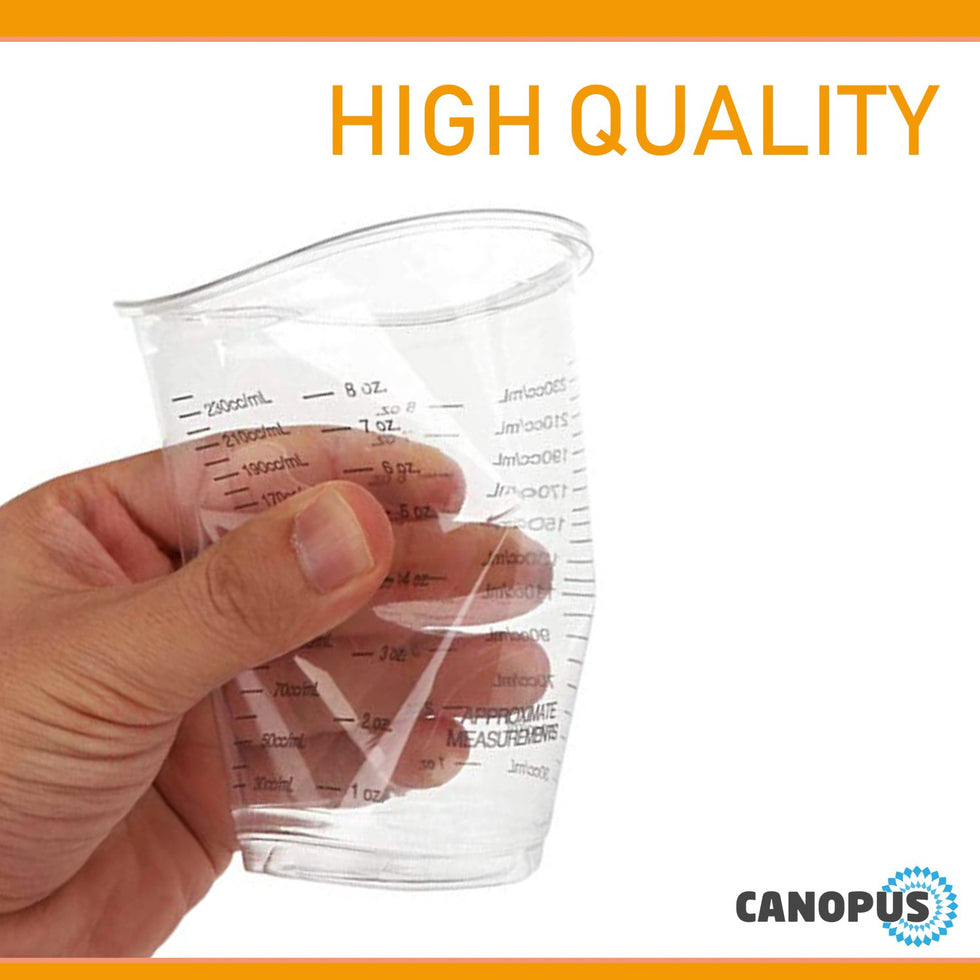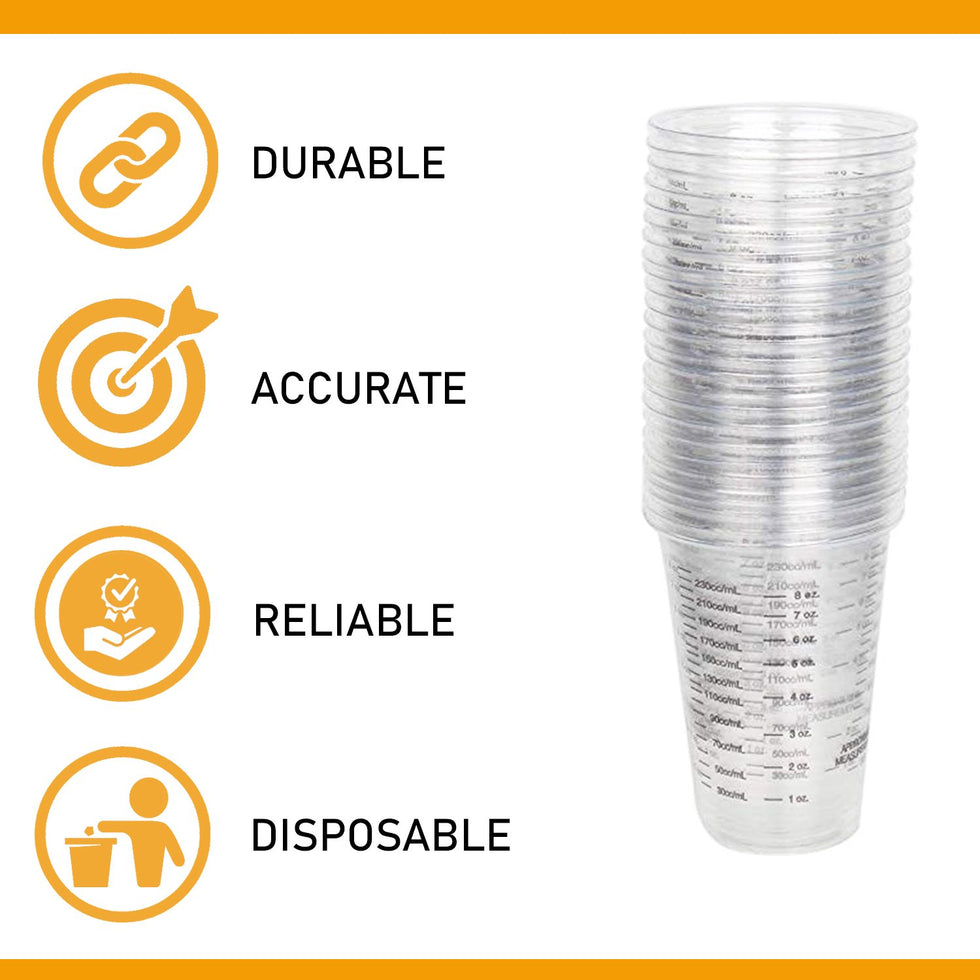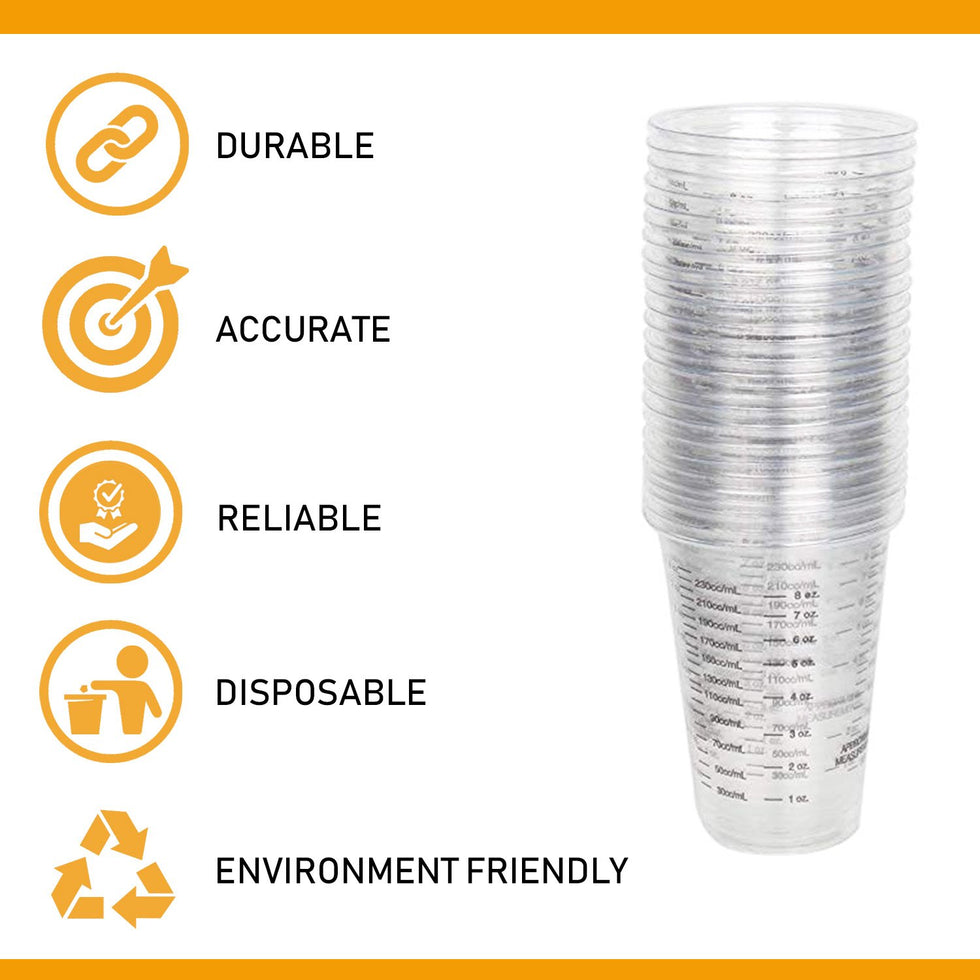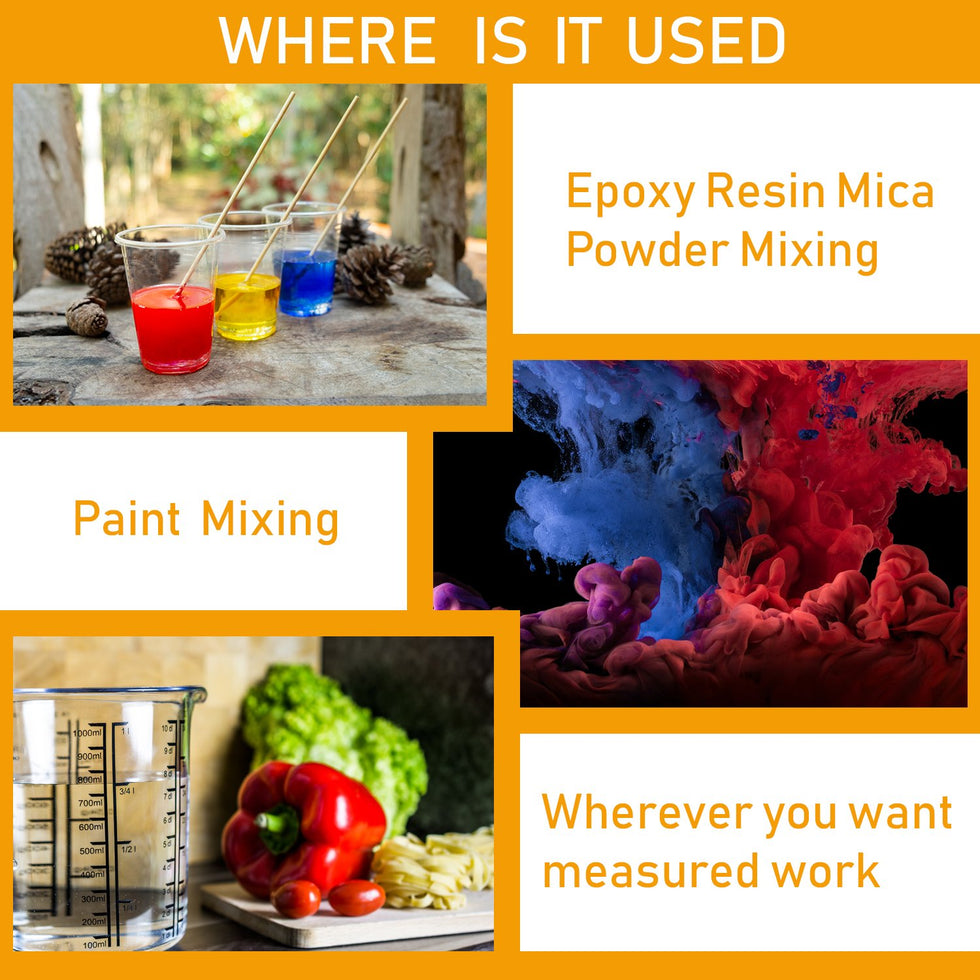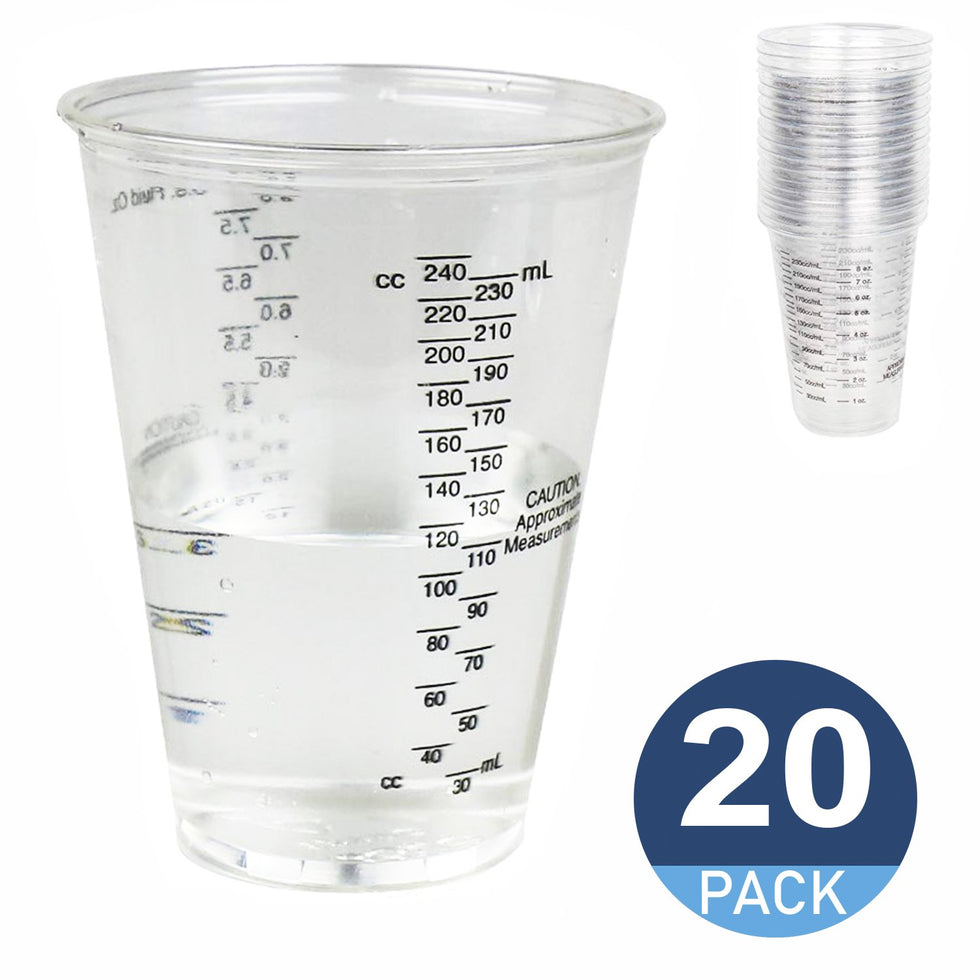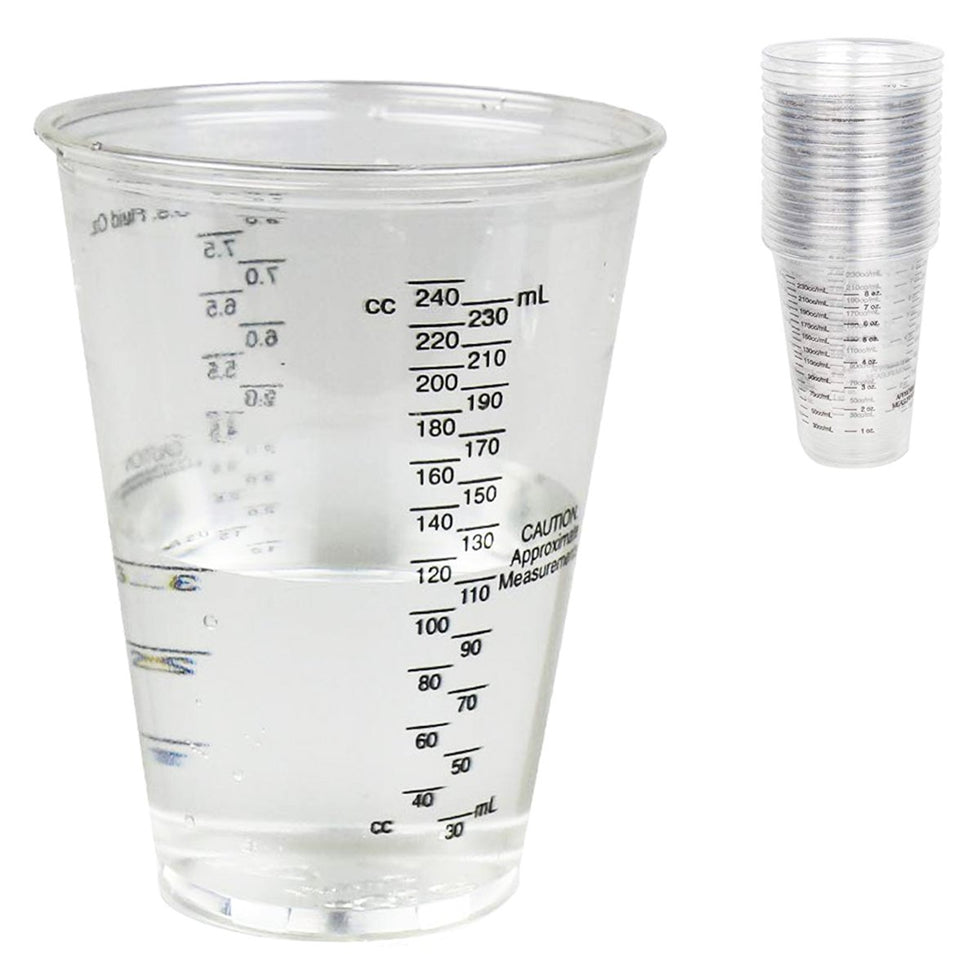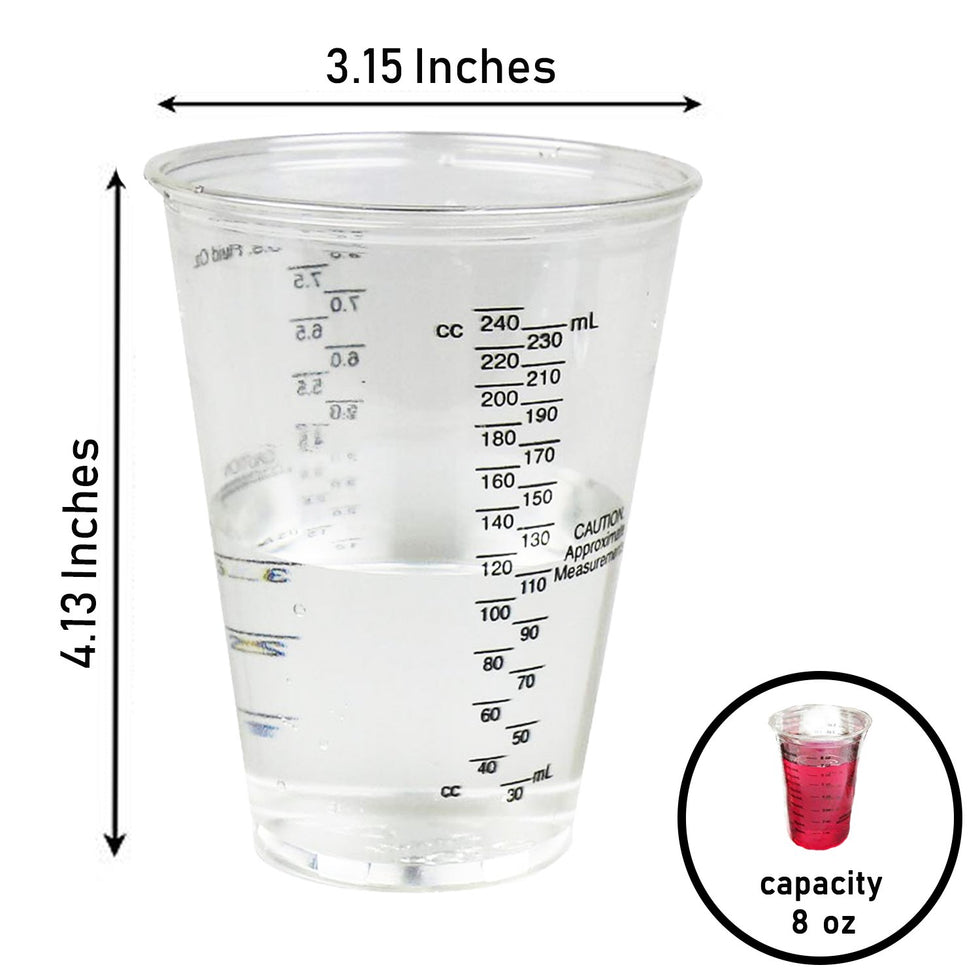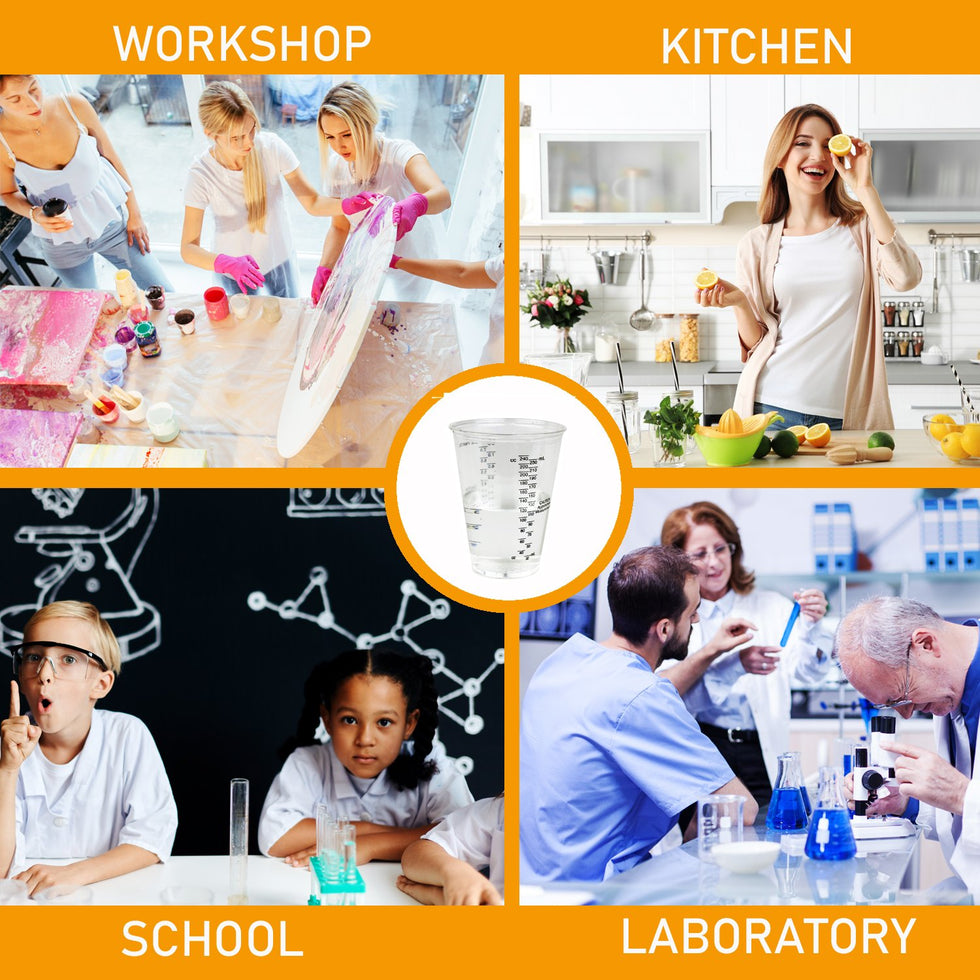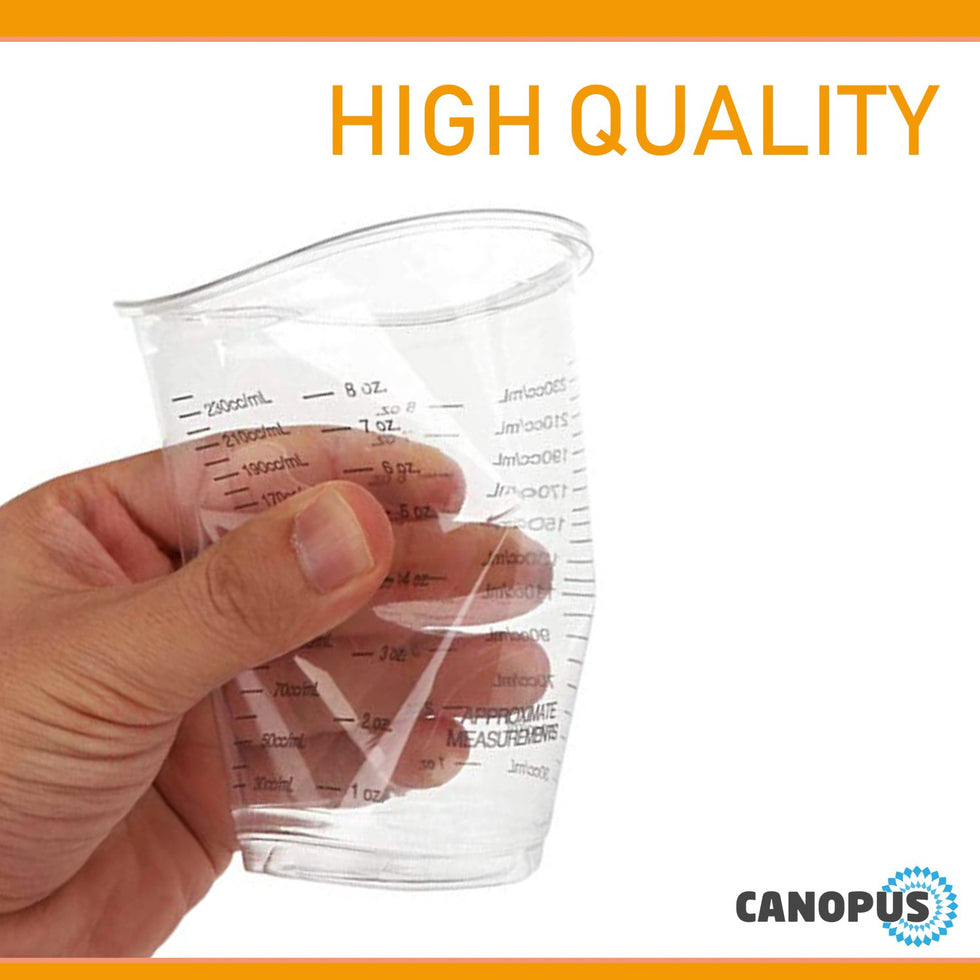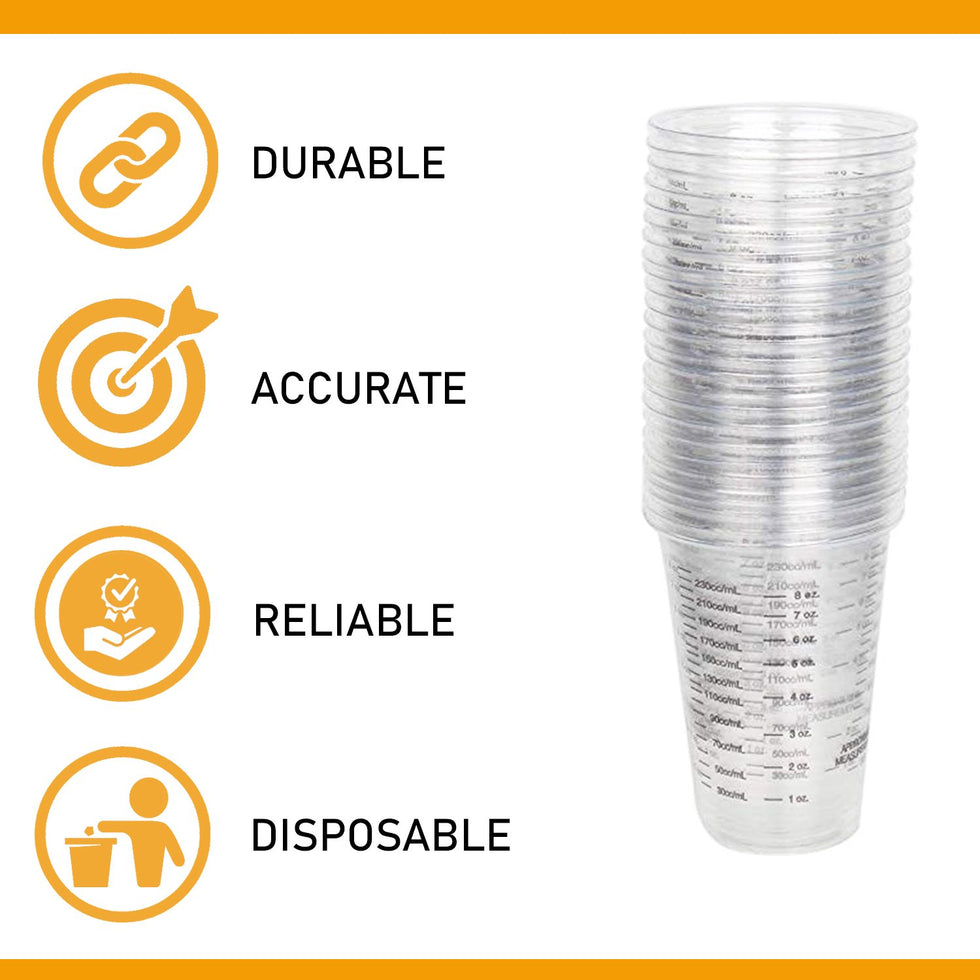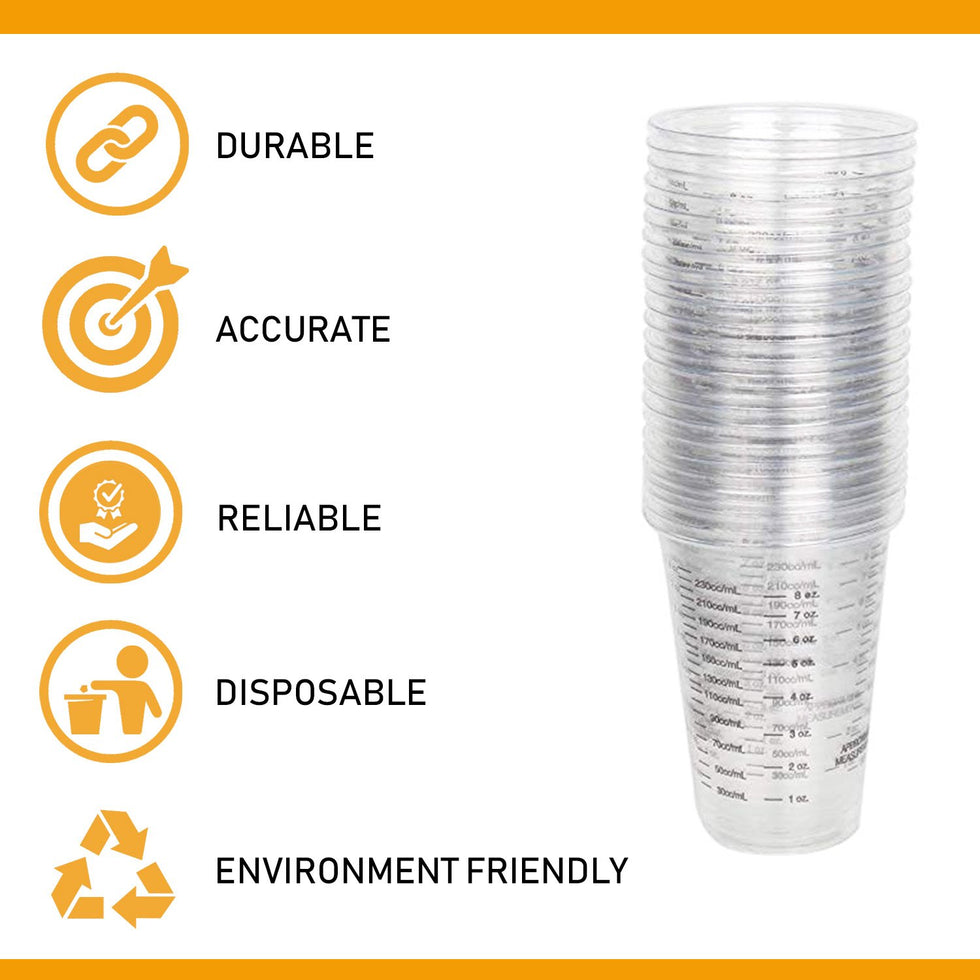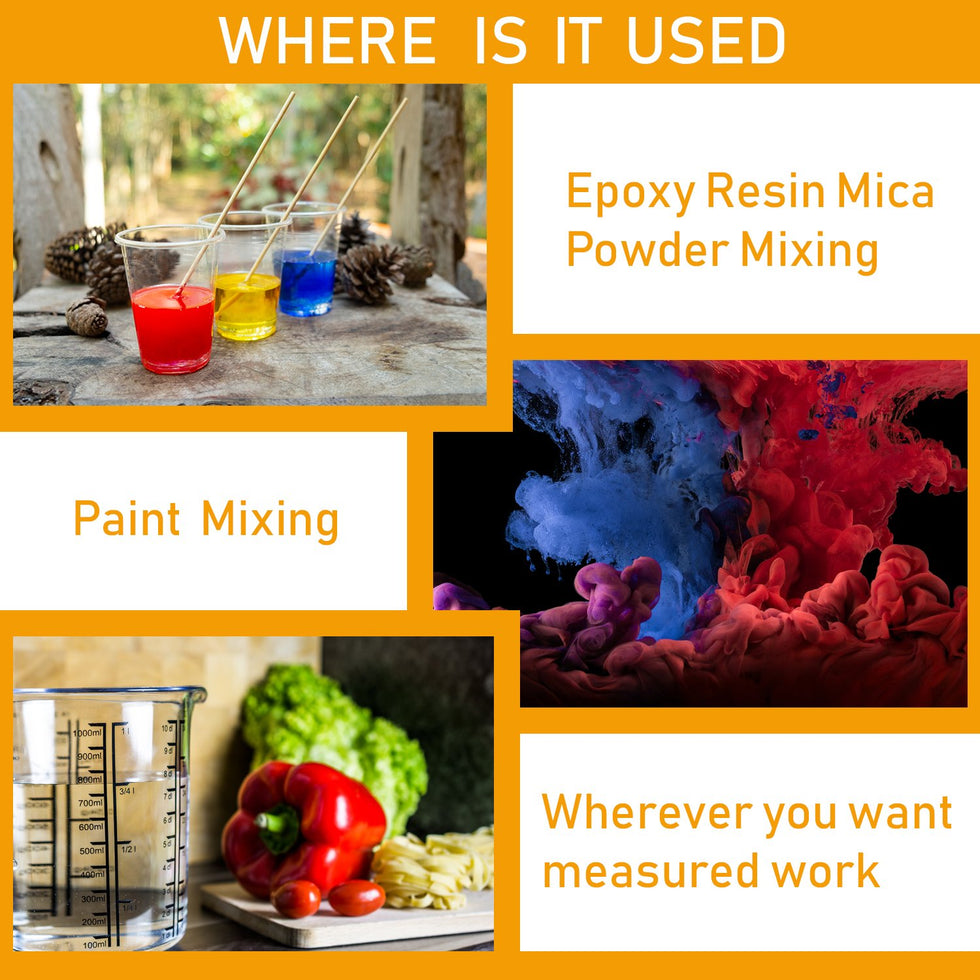 Hot
New
In stock
Out stock
Epoxy Resin Mixing Cups
AVAILABILITY: In stock (150 items)
PRACTICAL: The Canopus Clear Plastic Mixing Cup 20-Pack 8oz Ounce will help you to effortlessly measure and mix paint, epoxy, resin, activator, thinner, or other liquids that require a catalyst and/or reducer. Mixing cups can make things much easier and less messy for you

TRANSPARENT: Clear plastic allows perfect visibility into your container. Smooth inside promotes complete mixing.

EASY TO USE: Package includes 20 Canopus Clear Plastic Measuring Cups (lids not included). Printed markings on outside of cup provide easy to read graduated markings (approximate). Perfect for mixing small batches resin, paint, stain, epoxy from 1 to 8 ounces.

MADE of DURABLE POLYPROPELENE PLASTIC (PP): It allows cups to be reusable. Mix Cups are Solvent Resistant - Automotive Paints, Epoxy Resin, Pouring Paint, Stains. Use them once or over and over again. Easy to Clean.

MULTIPURPOSE: 8oz measuring cups also allow you to measure any liquid or dry ingredient with high accuracy when you prepare a meal or baked goods.
Hurry! Only 150 Left in Stock!
Order in the next to get it by