FOOTPULL Hands Free Foot-Operated Door Opener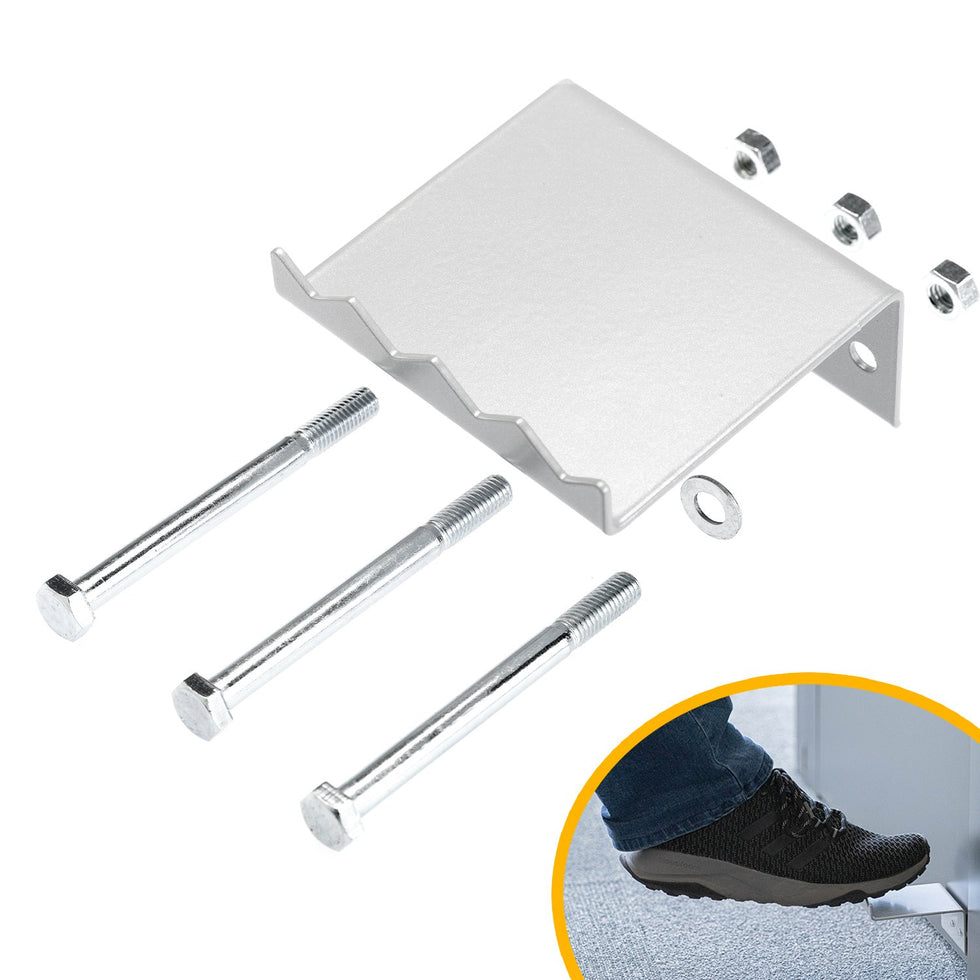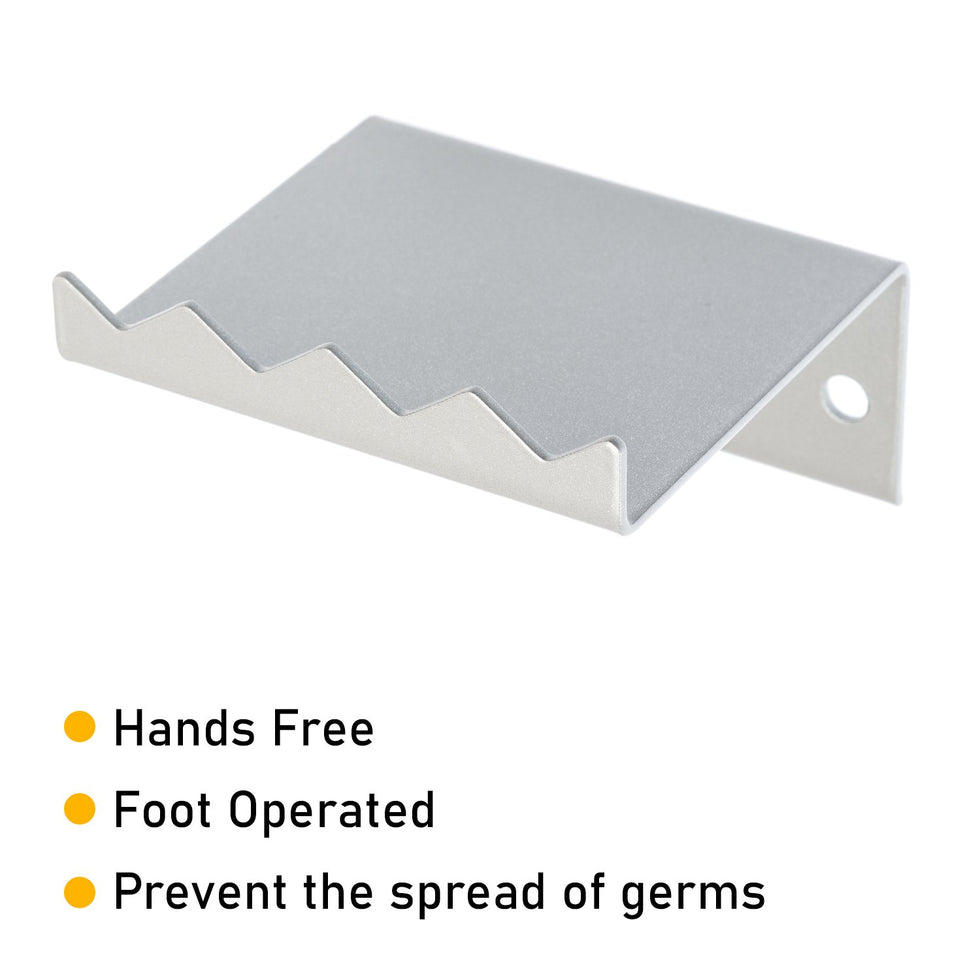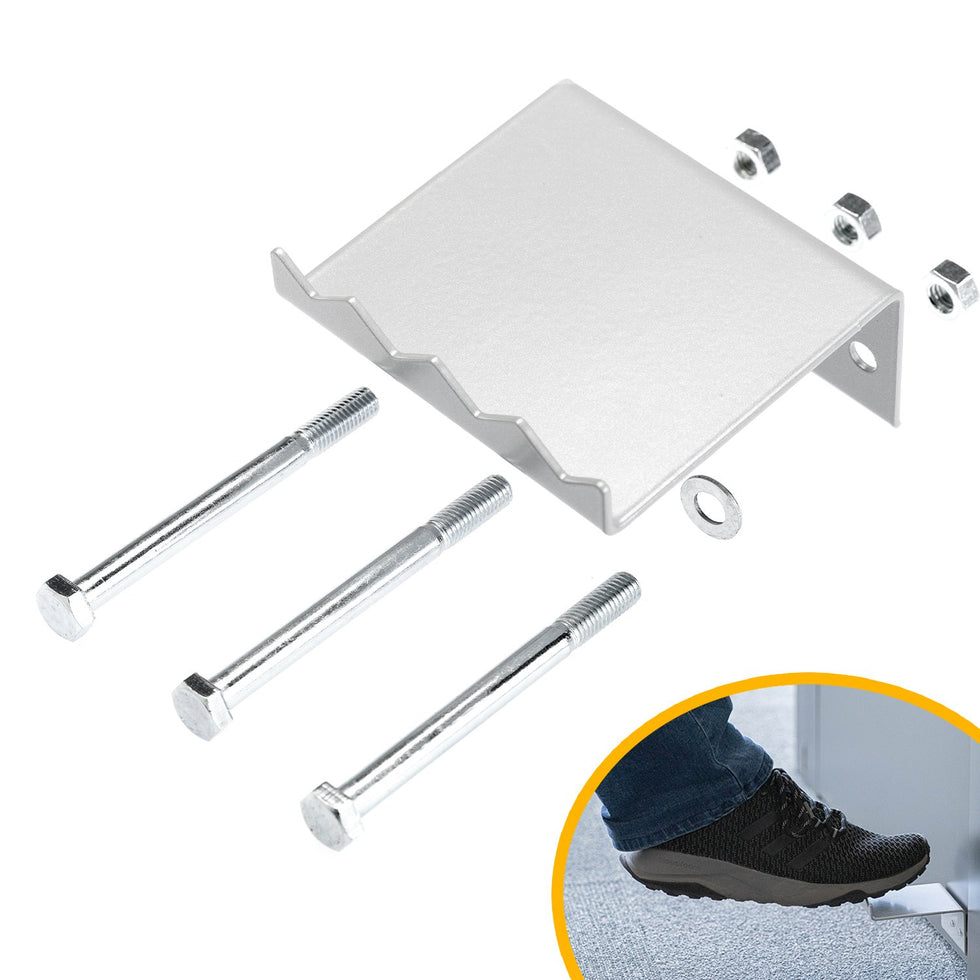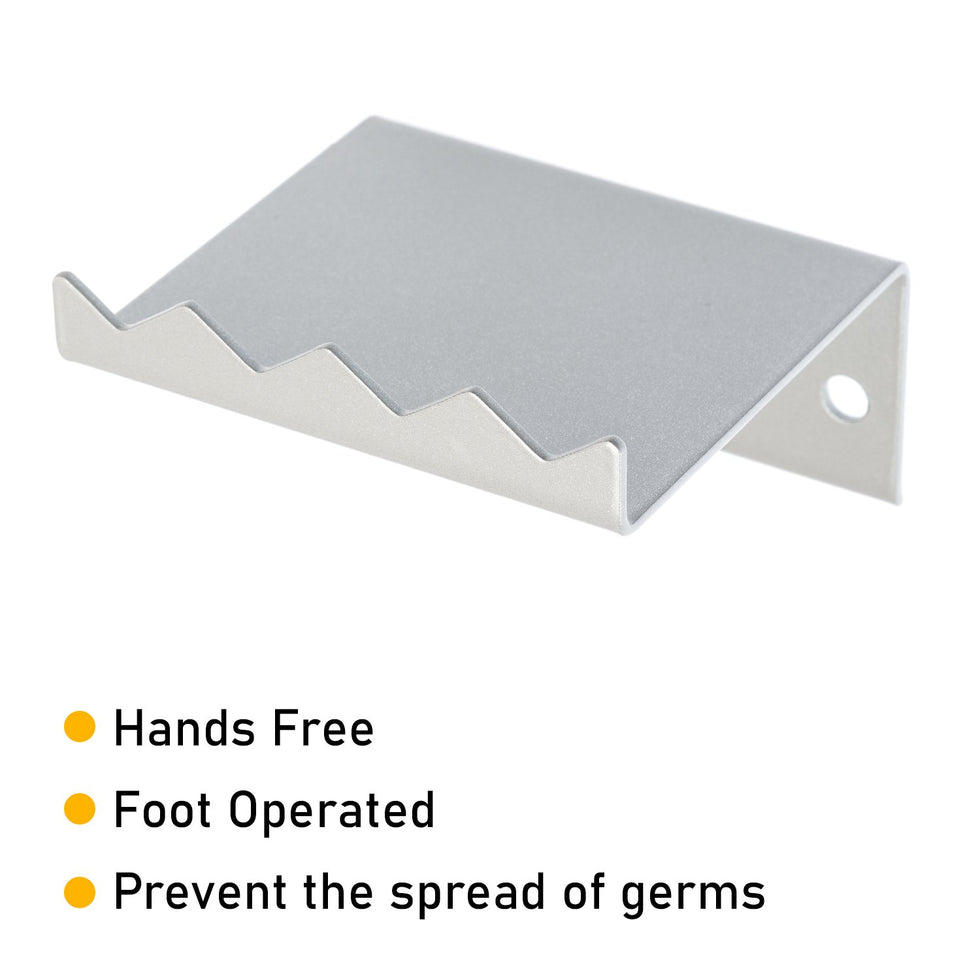 Hot
New
In stock
Out stock
FOOTPULL Hands Free Foot-Operated Door Opener
AVAILABILITY: Out of Stock
Hands-free and foot-operated door opener. An added level of safety and sanitation to your doors. Use in public places to avoid touching public door handles, and do not let everyone touch the same handle.
It allows you to exit the bathroom hands-free and should really be installed onto every public bathroom door. For restaurants, offices, restrooms, home, or garage doors. Prevent cross-contamination by not touching public door handles, reduce paper towel costs. You can also easily open the door when your hands are full.
Easy installation in 5 minutes or less. It works on any non-latching commercial wood or metal door. FOOTPULL is easily installed onto any non-latching inward opening door, by using just 3 included screws to fasten it to the bottom corner of the door. Simply drill three holes in order to mount the pedal.
1st grade 304 Stainless Steel material, very tough, will not be trampled. Has 3 mm thickness. It will last for years to come. Solid and Durable. Made in Europe!
Comes with mounting screws and door decal. There are two different lengths of screws for you to choose from. You can apply the appropriate set for your door:
Screws: (3 pcs x 3.5 inch – 9cm) + (3 pcs x 2.7 inch-7cm).
The door sign sticker is to provide awareness of the foot pedal.
If you have any questions about the Hands-Free Door Opener, please feel free to contact us. Our support team will reply to you within 12 hours for any technical support. Your satisfaction is our top priority.
Hurry! Only 0 Left in Stock!
Order in the next to get it by