Paint Sprayer, Electric Airless Paint Sprayer, 550W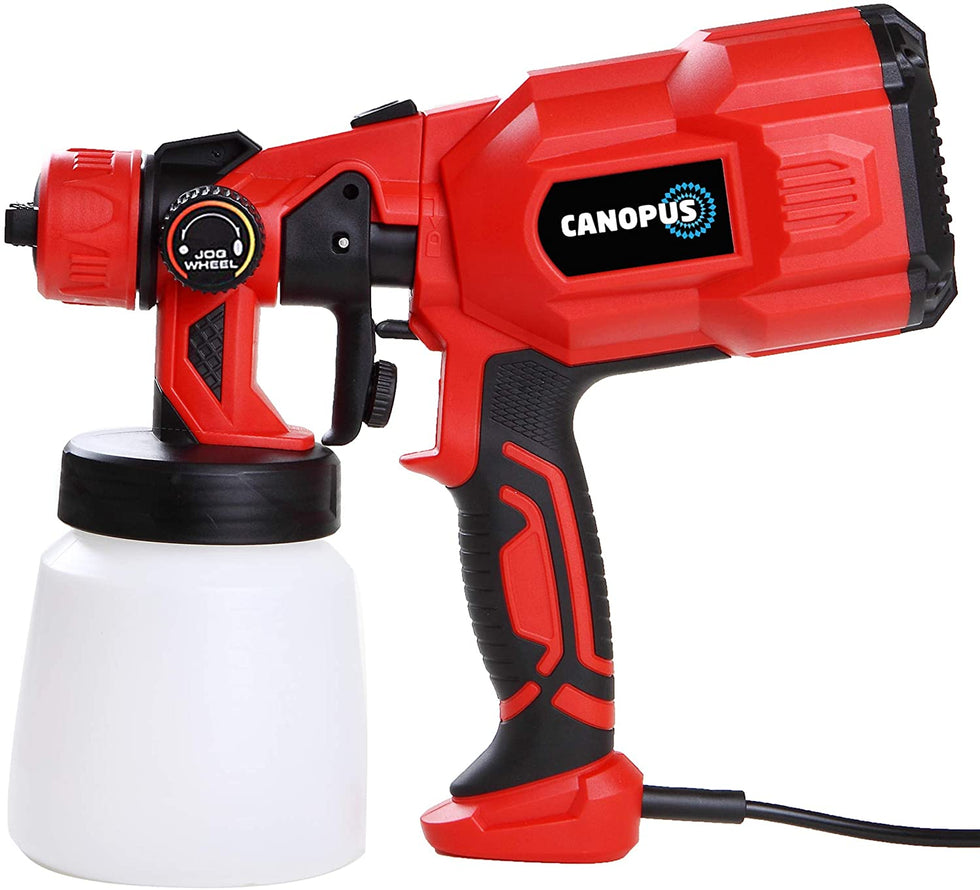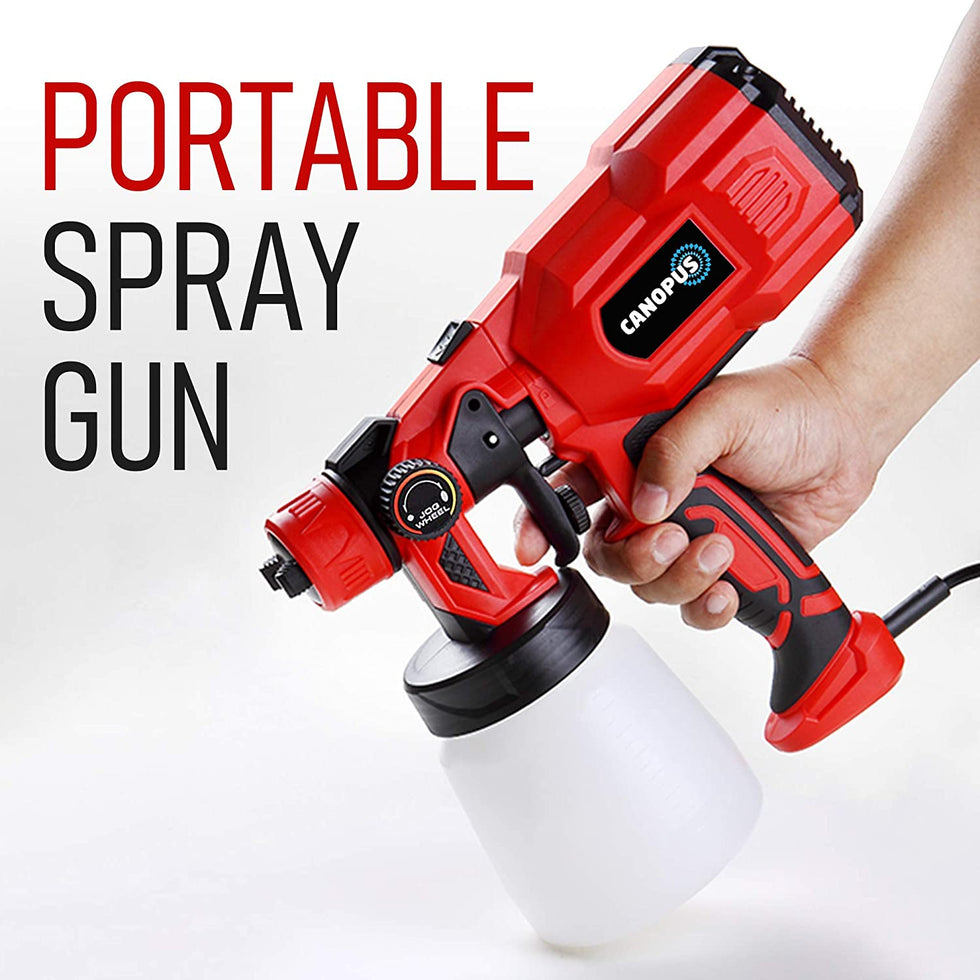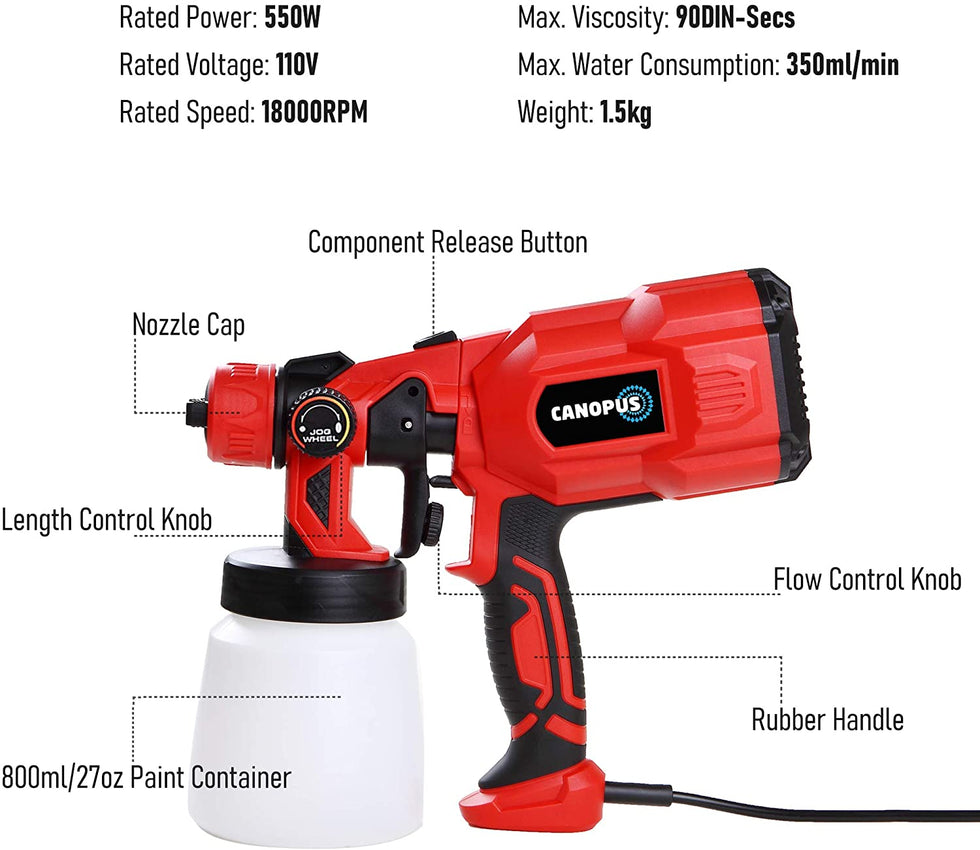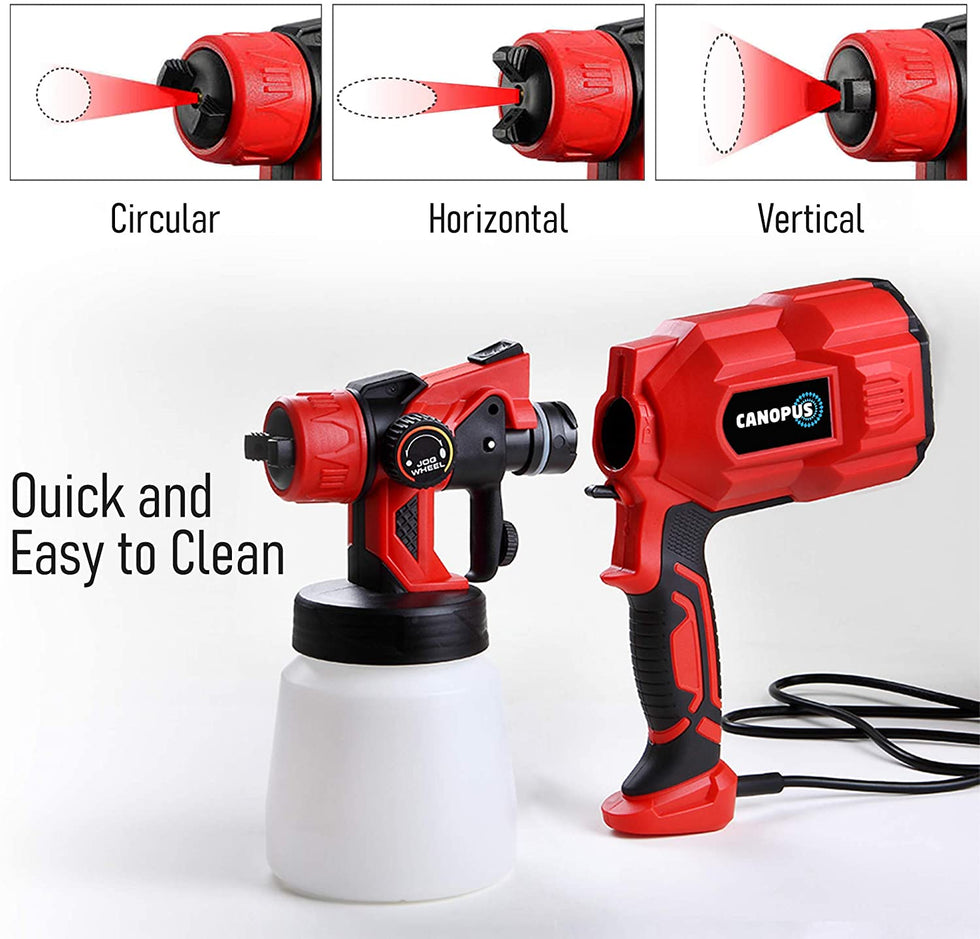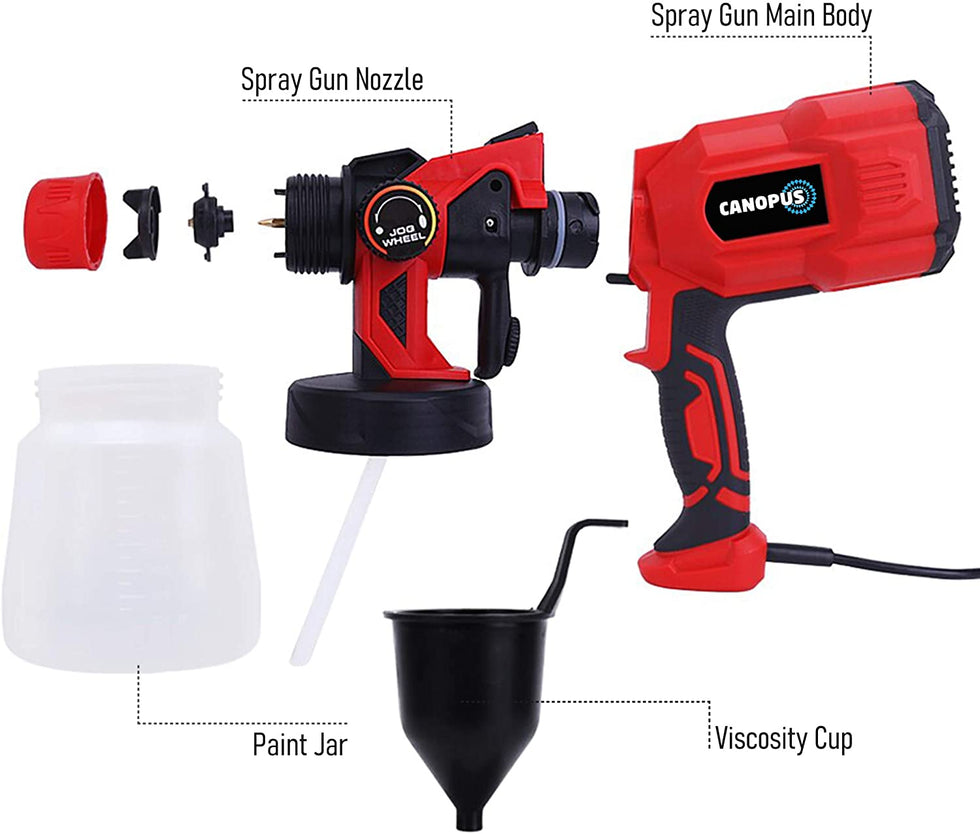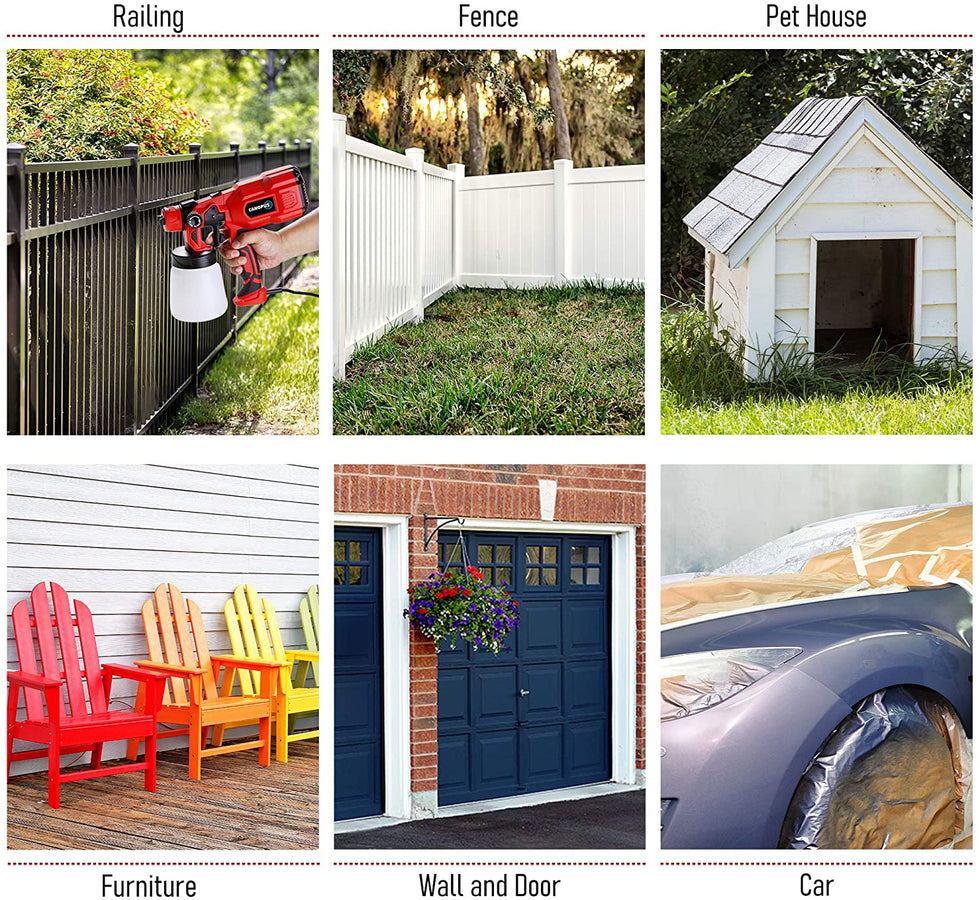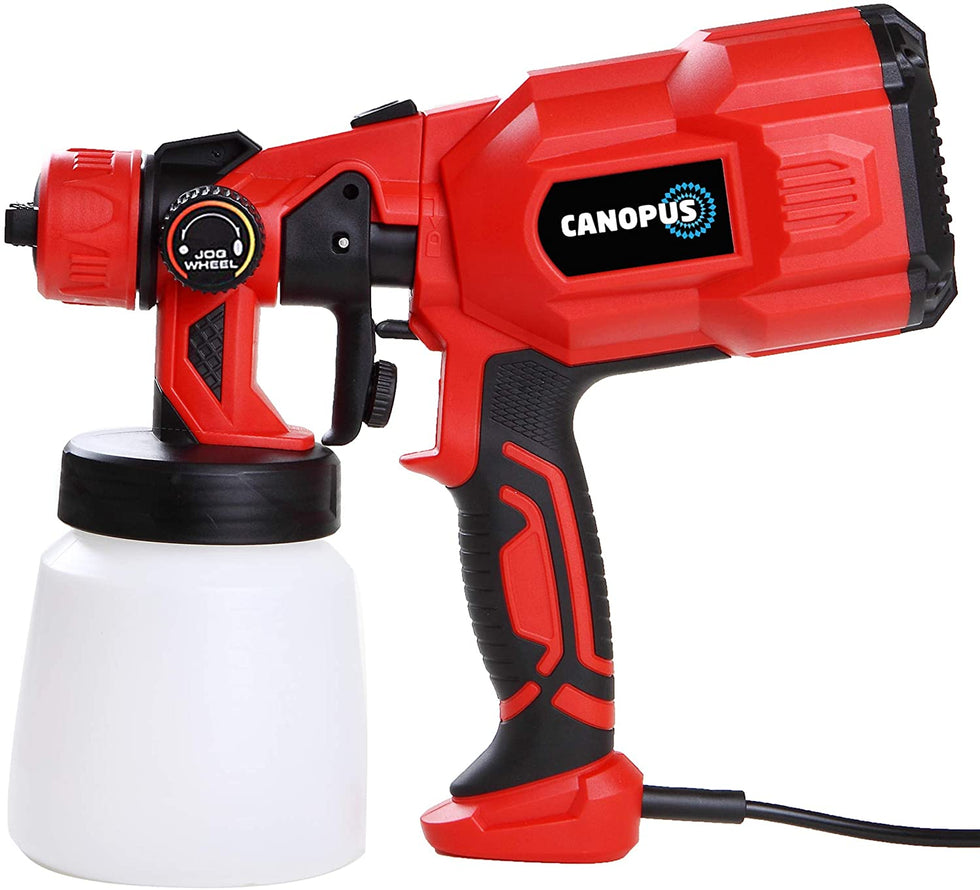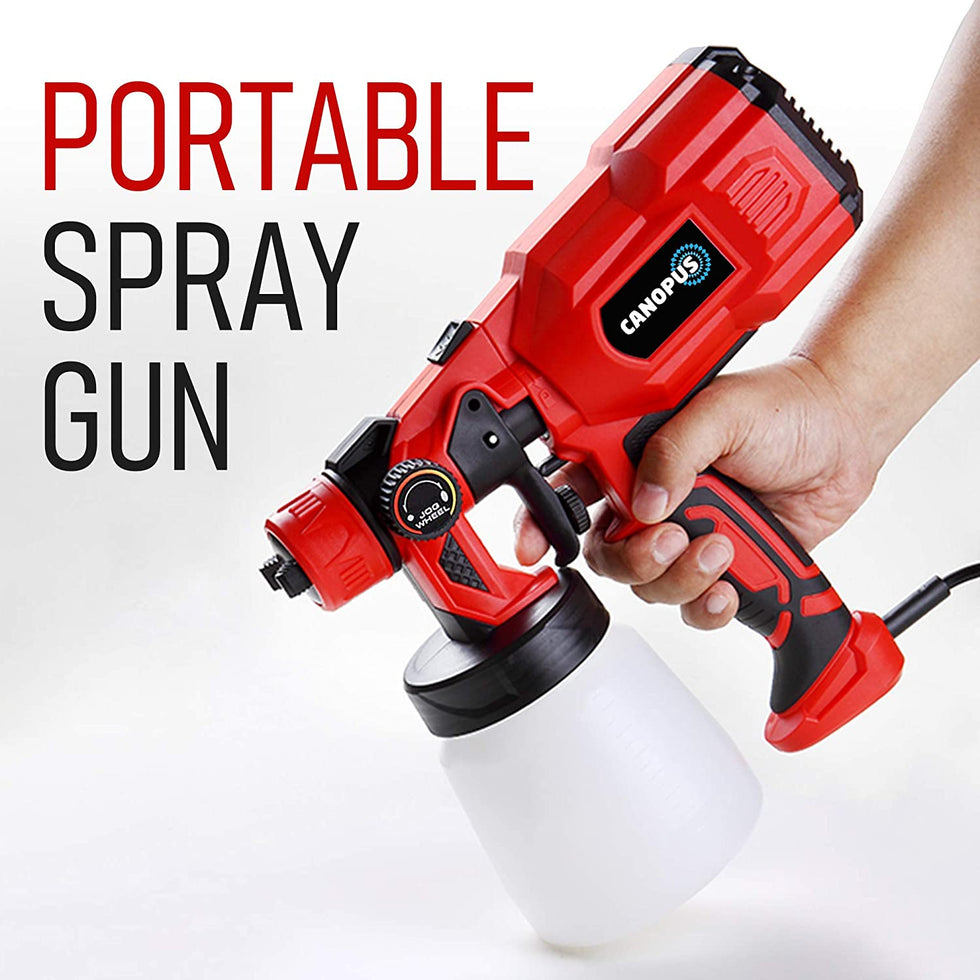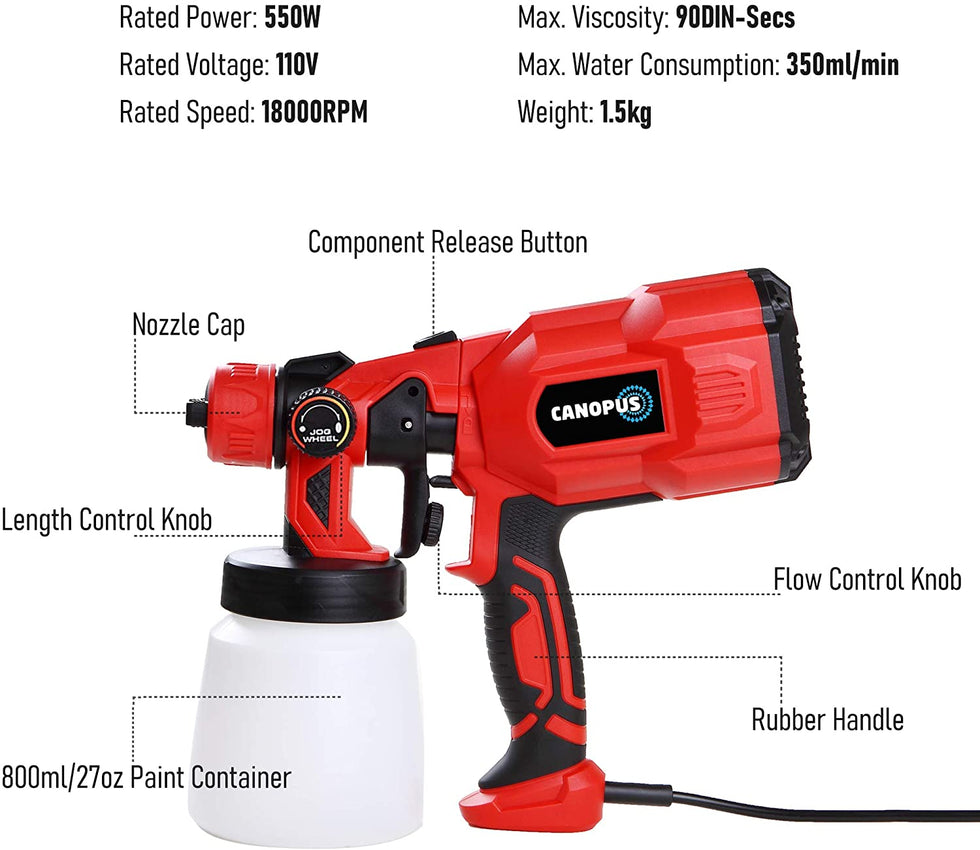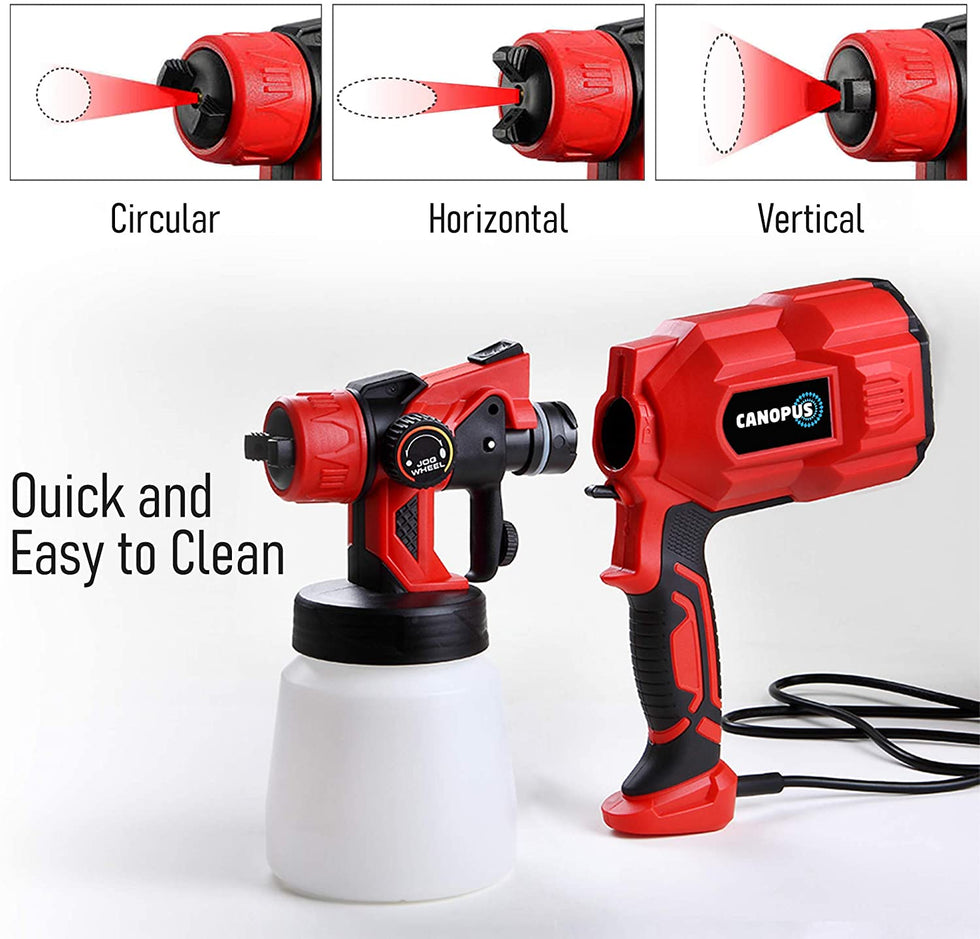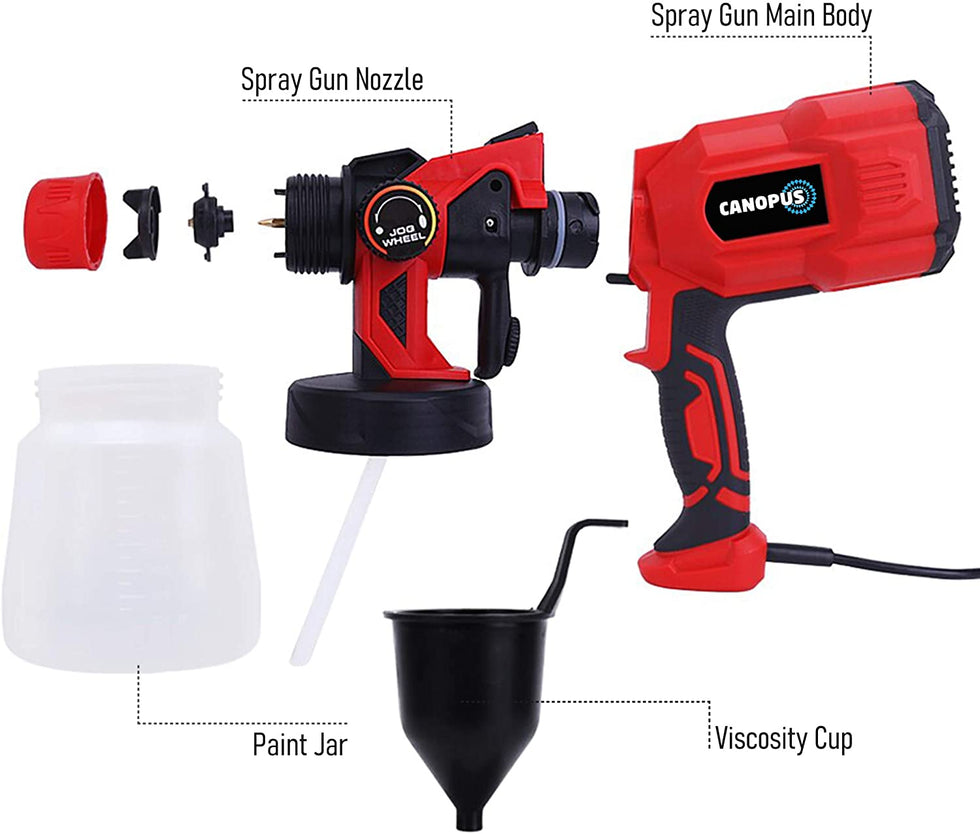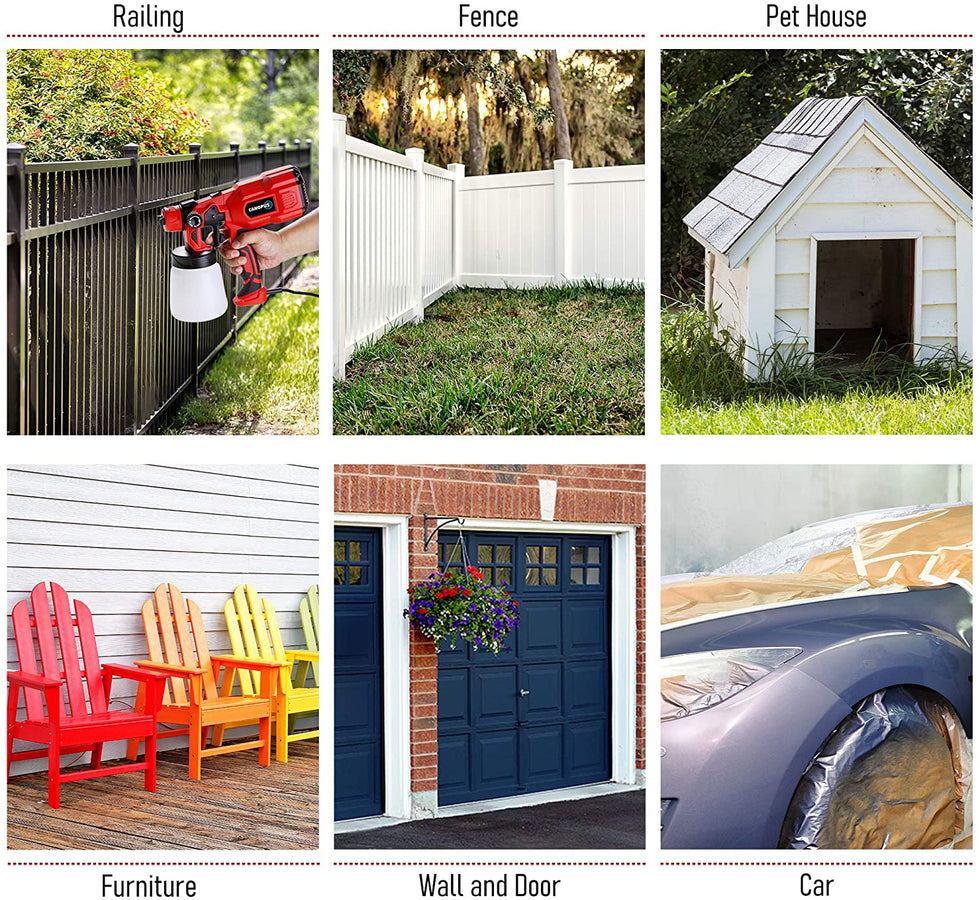 Hot
New
In stock
Out stock
Paint Sprayer, Electric Airless Paint Sprayer, 550W
AVAILABILITY: Out of Stock
ECONOMIC AND HANDY: The CANOPUS paint spray gun has an ideal power of 550W, which will provide the perfect spray flow for all your home and DIY projects either in your cabinet, your backyard, or with your vehicle. The adjustable spray pattern will generate a smooth and high-quality finish. Besides, the detachable container has the optimal volume so that you will not get tired with a heavy tool.

EASY TO USE AND TO CLEAN: The CANOPUS paint sprayer can easily be disassembled by using the one-click switch for quick cleaning after use. No tool I needed to disassemble. It can be adjusted to meet the desired flow and atomization requirements. The rest is simply a matter of talent. Just spray it out!

GREAT DESIGN AND EFFICIENCY: The back part has a porous design that reduces the noise and prevents dust from entering the device. Also, the HVLP paint sprayer has excellent spraying efficiency. The paint output flow can be regulated by simply adjusting the flow control knob on the sprayer. You will then get the perfect paint output for any of your DIY projects. It is suitable for any edges, corners and/or broad surfaces, both indoor and outdoor.

PRODUCT SPECIFICATIONS: Voltage: 110-120V/60Hz & 230-240V/50Hz, Power consumption: 550W, Motor Speed: 18000 rpm, Container Volume: 800mL, Copper Nozzles: 0.04in (1mm), 0.07in (1.8mm), 0.1in (2.5mm), Max. Viscosity: 90 DIN-Secs, Weight: 3.30lbs (1.5kg)

SATISFACTION GUARANTEE: Canopus is a company located in Long Beach, California. We guarantee your complete satisfaction, 100% money-back if you are not satisfied with the product.
Hurry! Only 0 Left in Stock!
Order in the next to get it by