EDNA HOME Cabinet Shelf Organizer, Stacking Cabinet Rack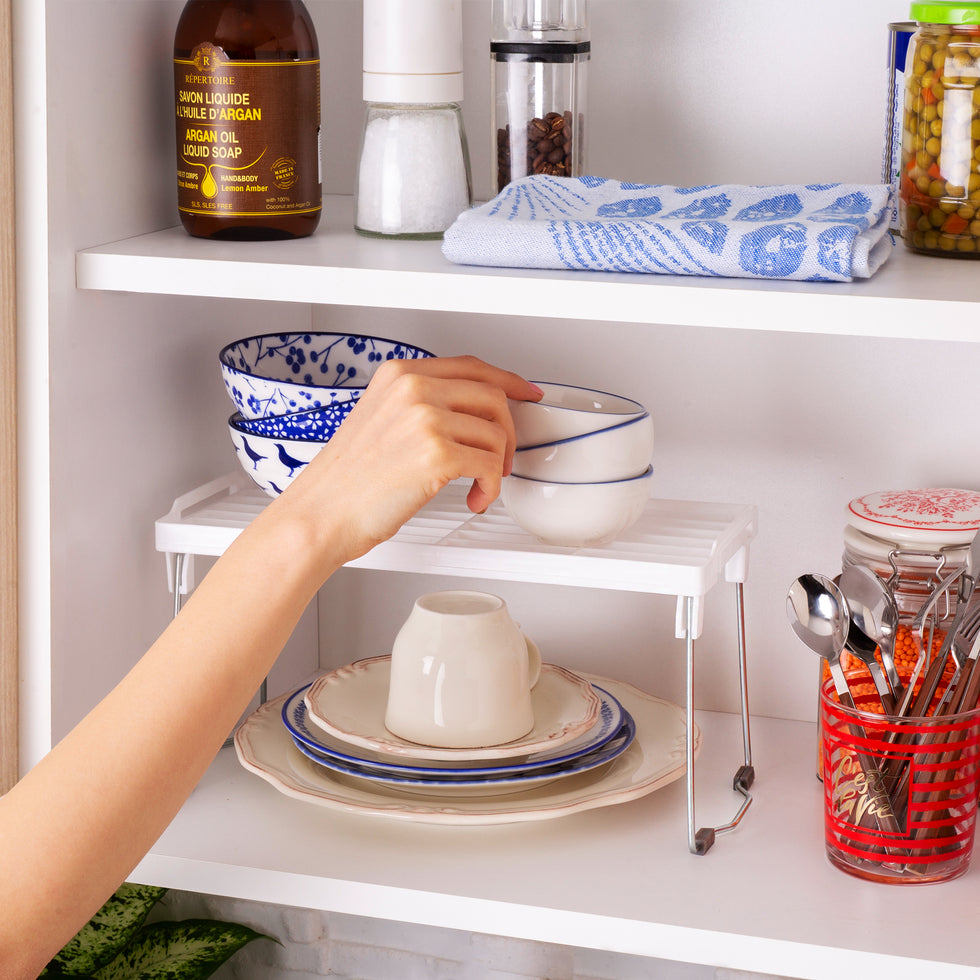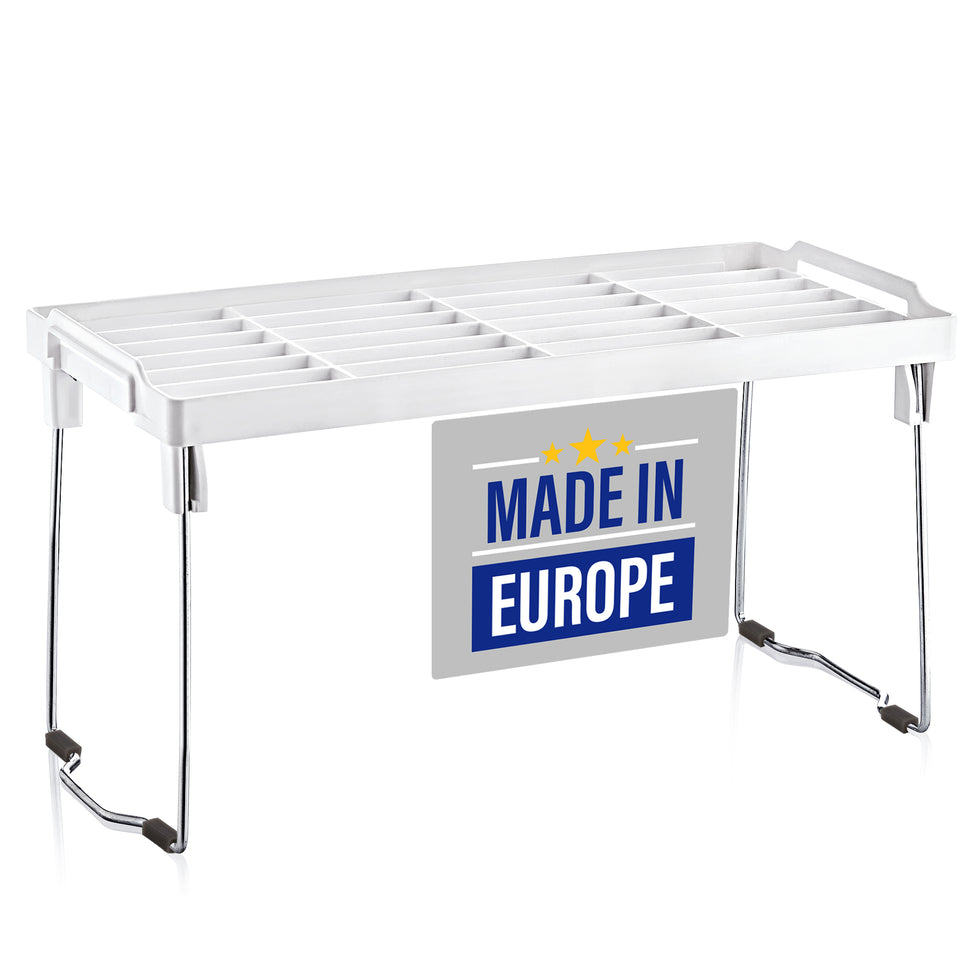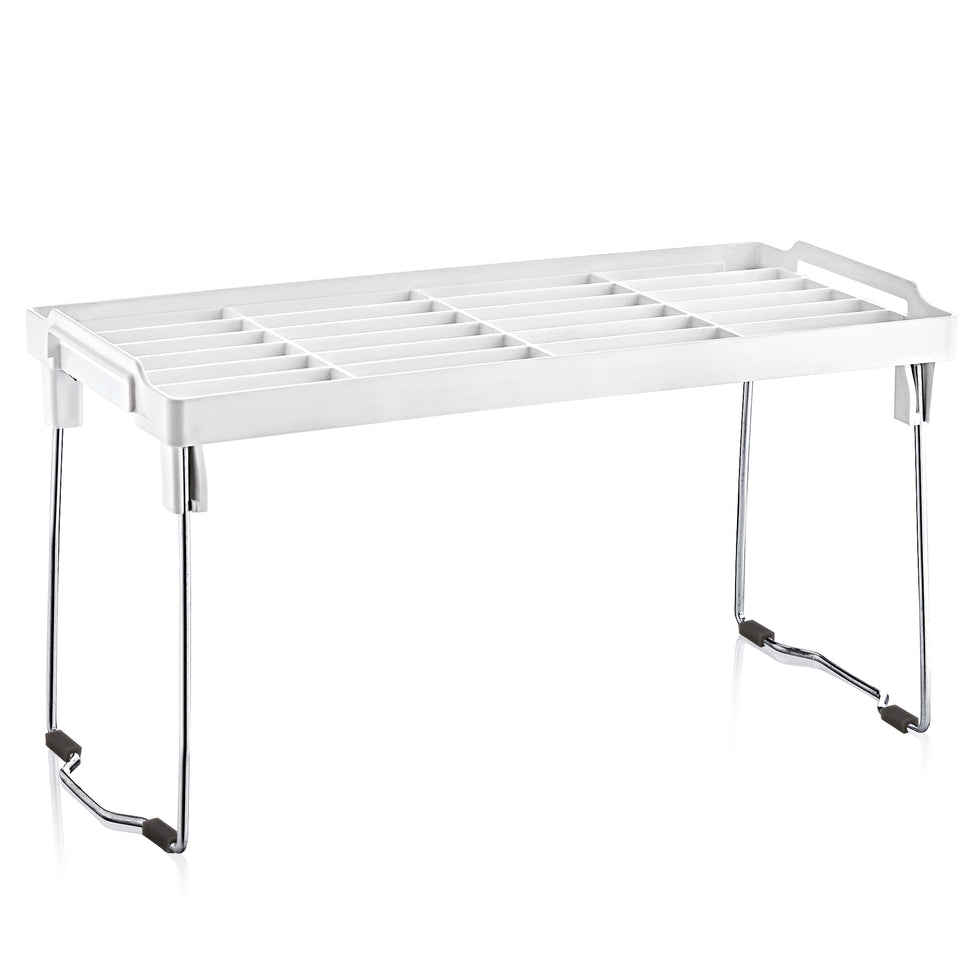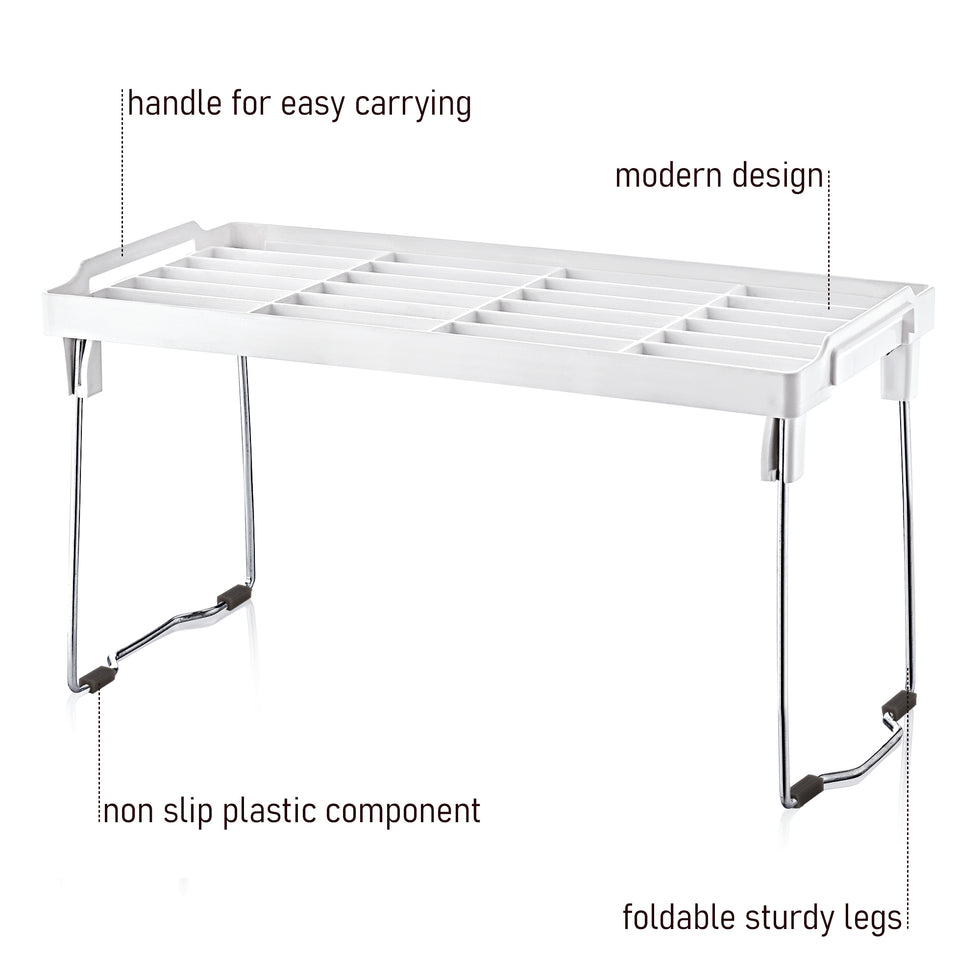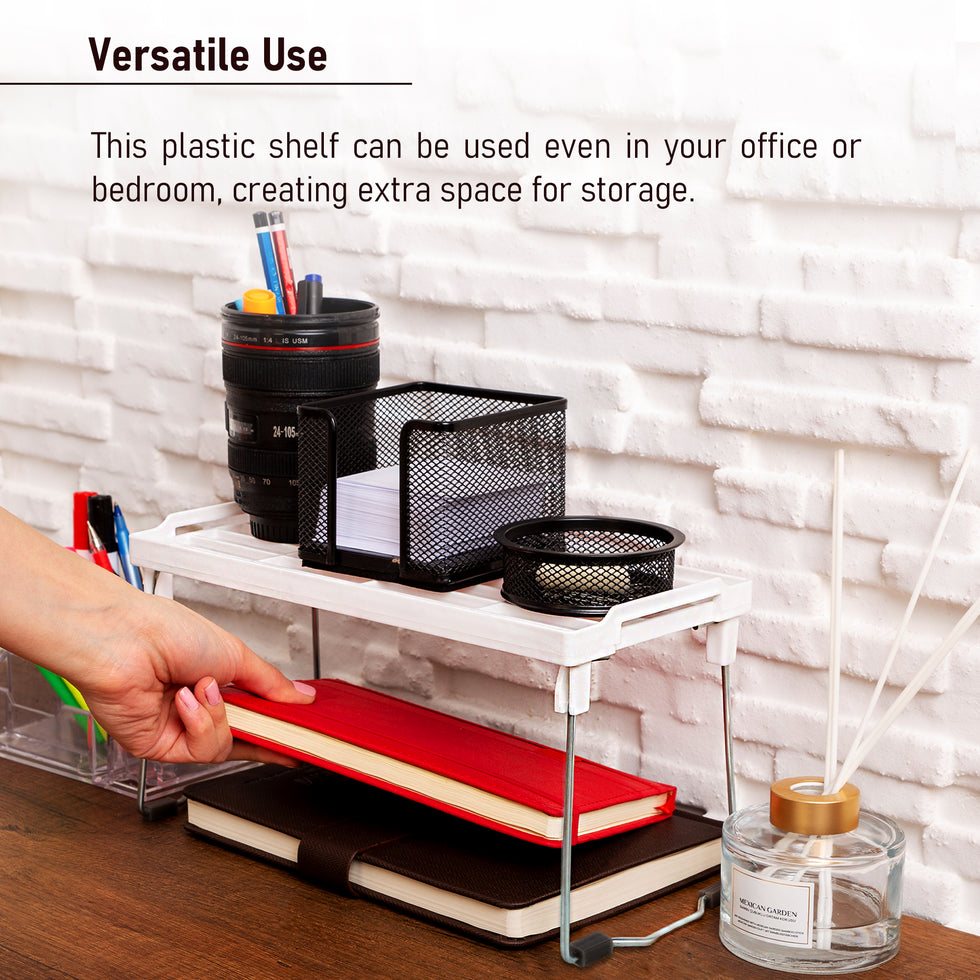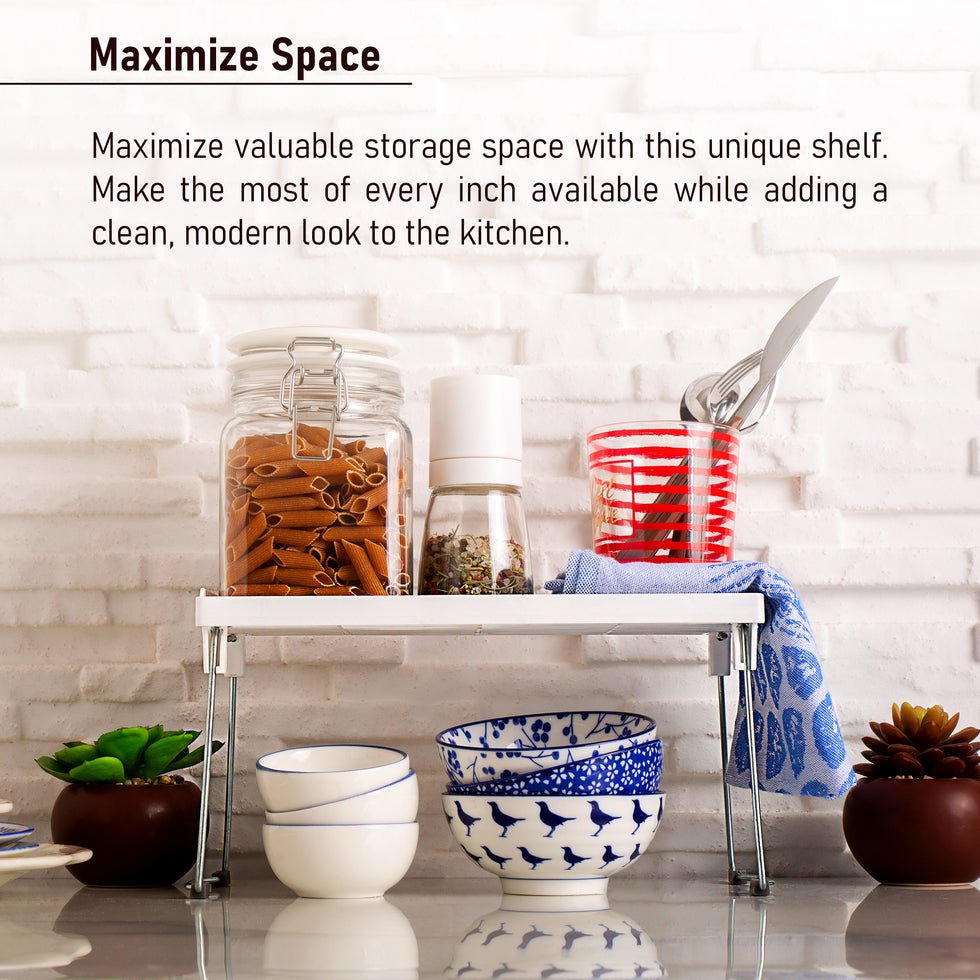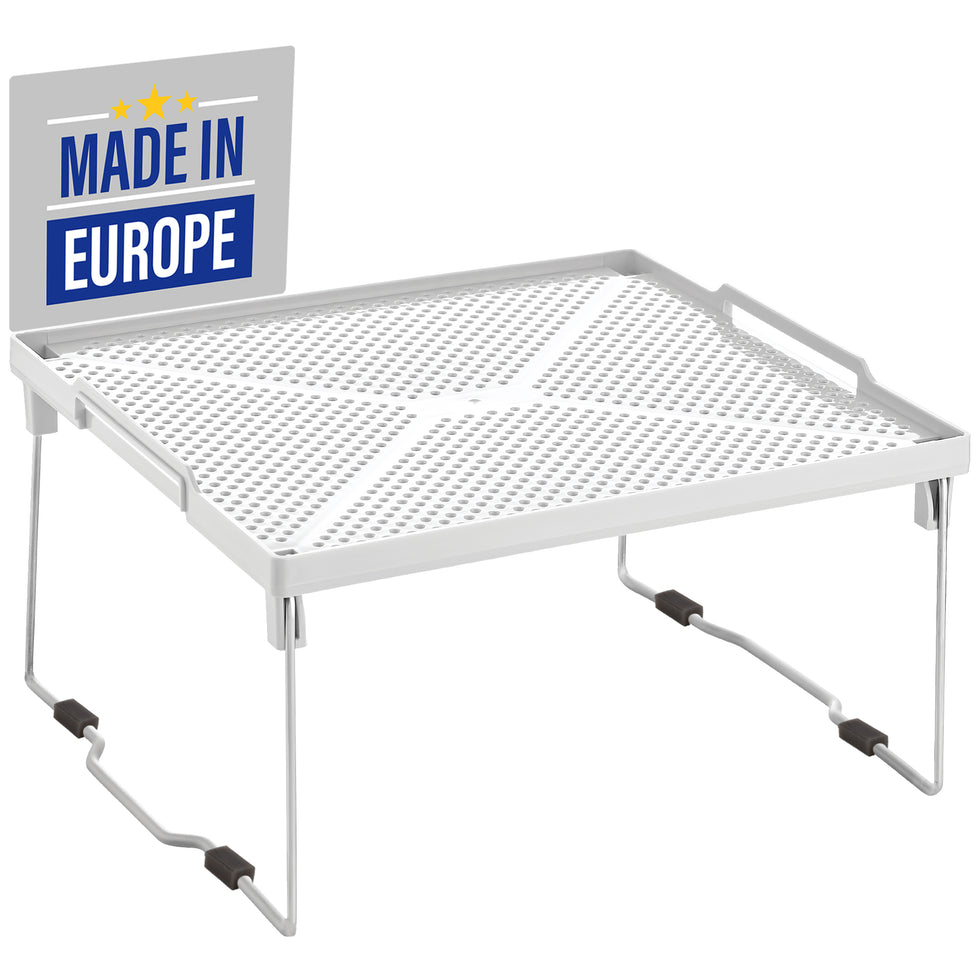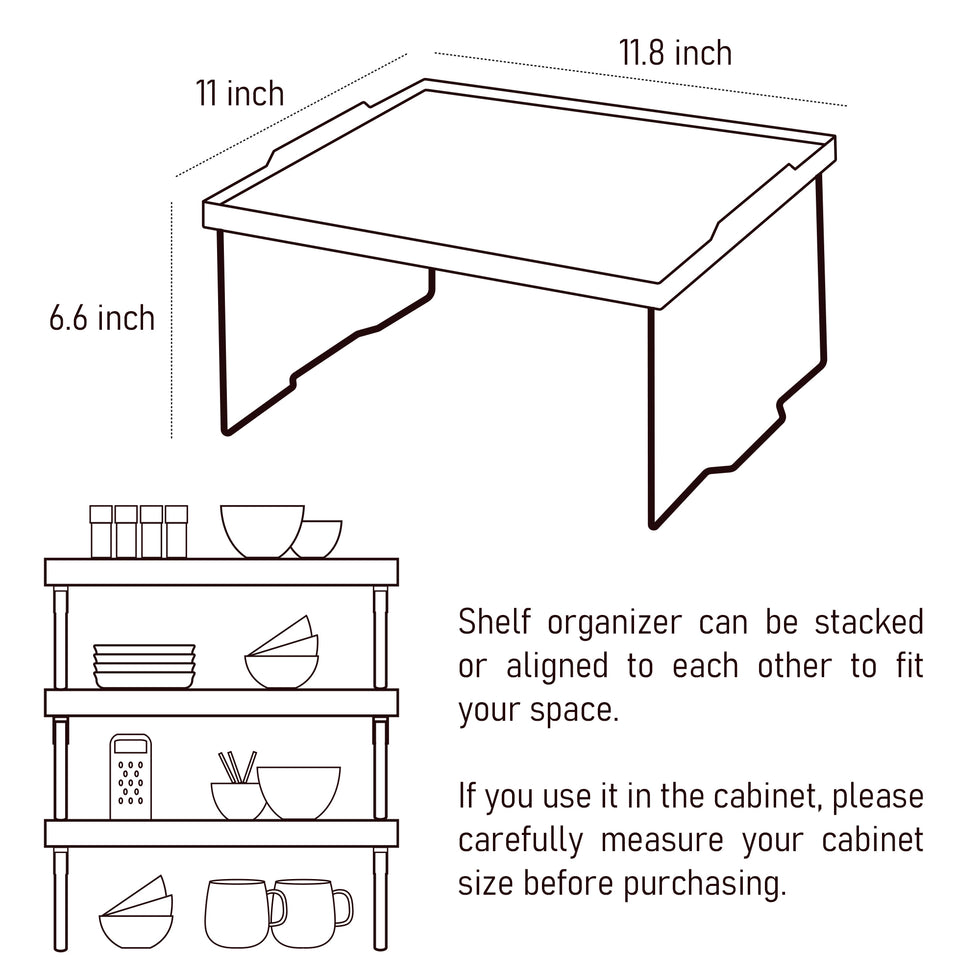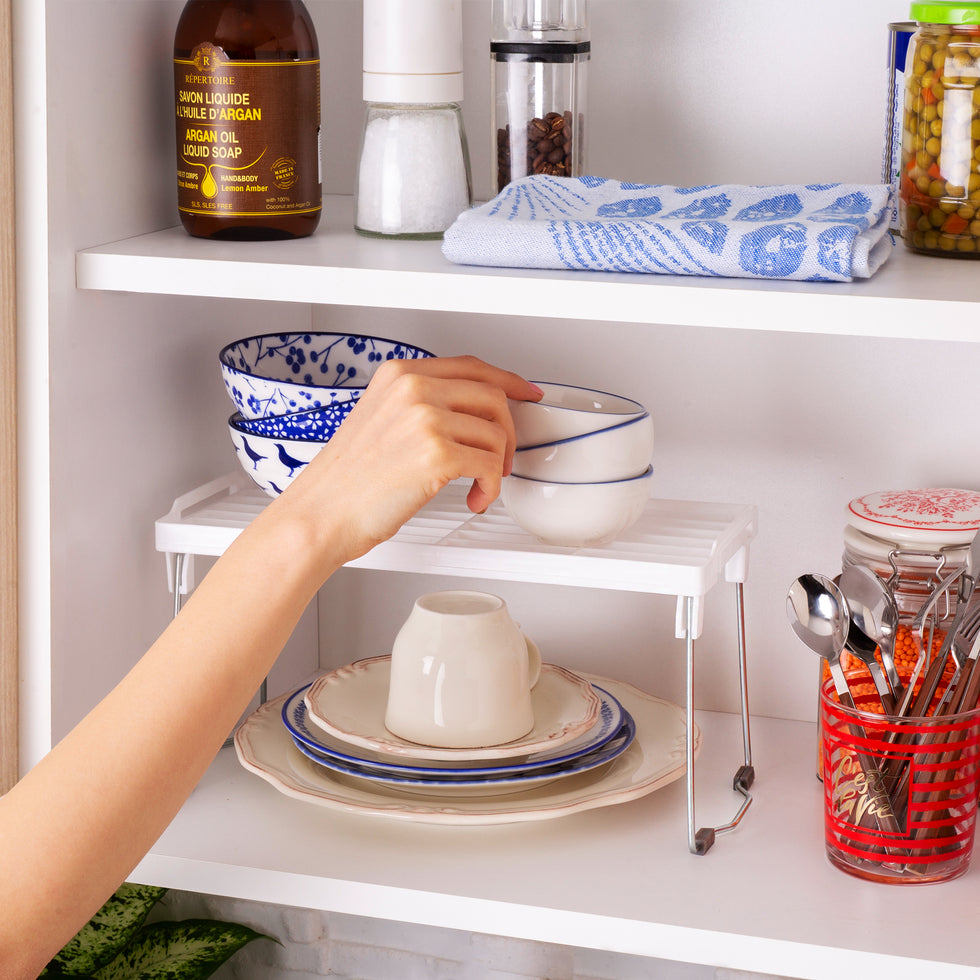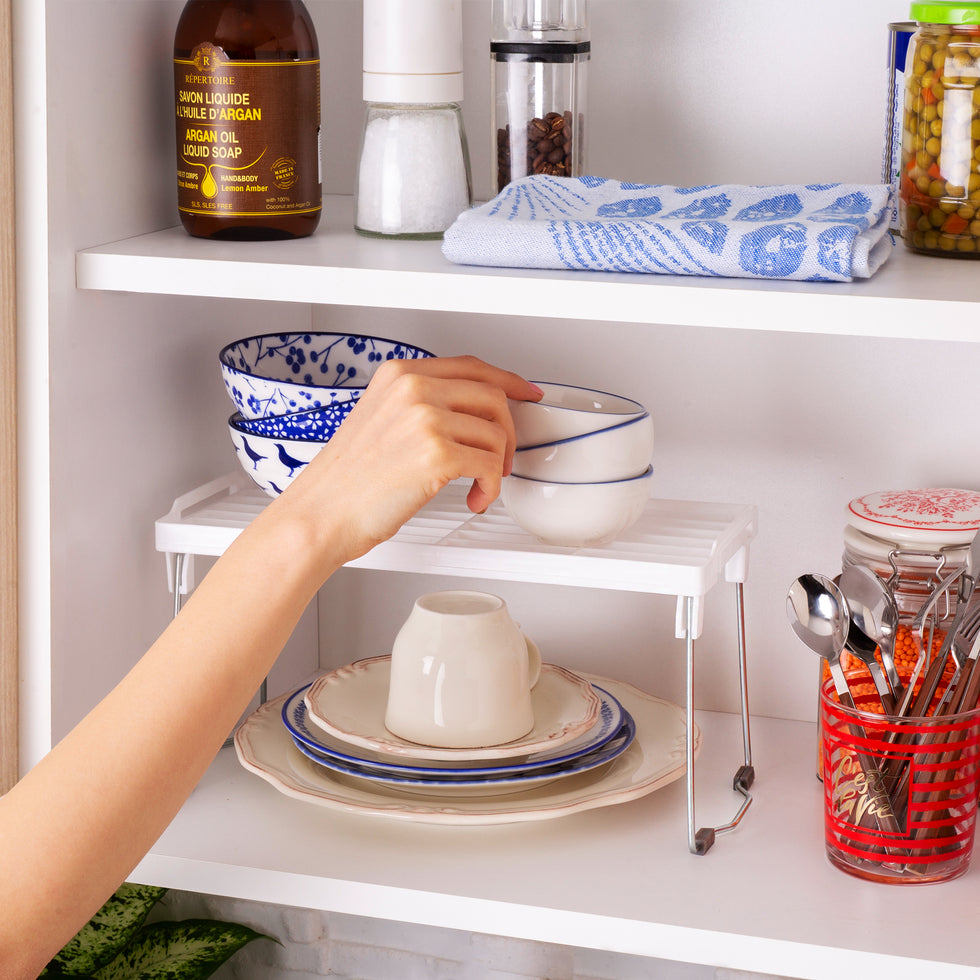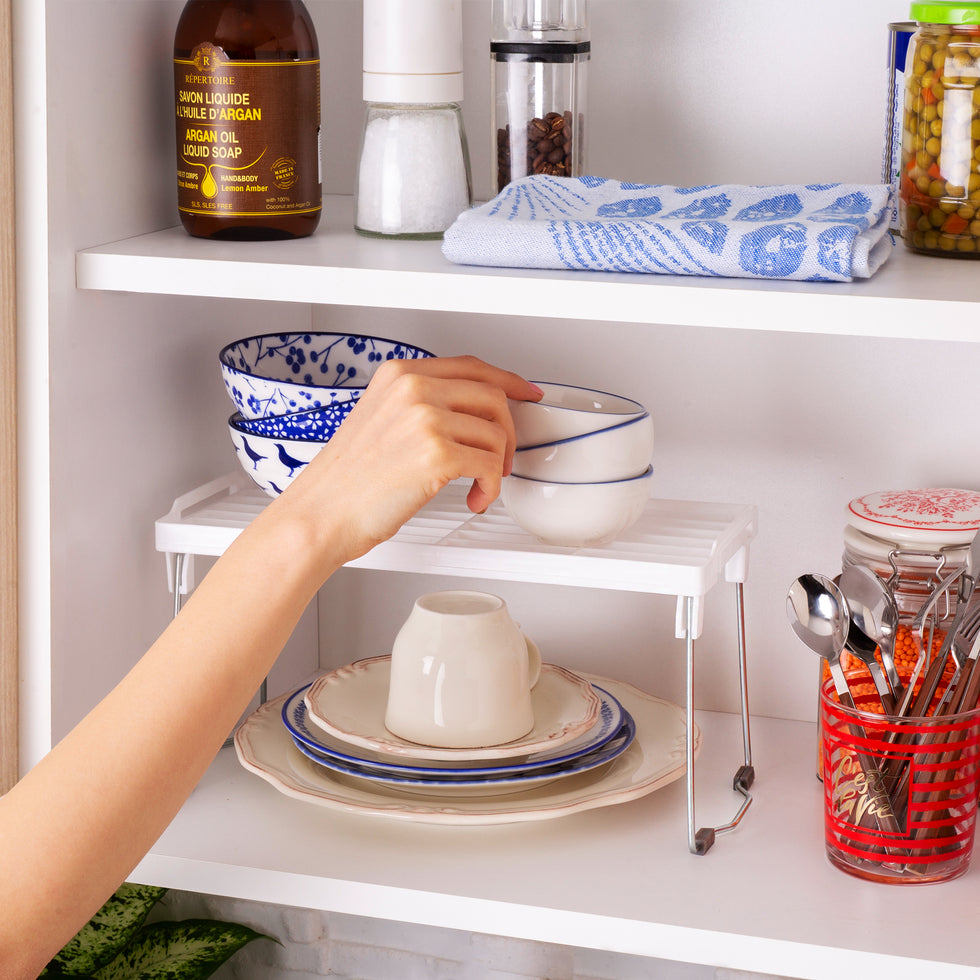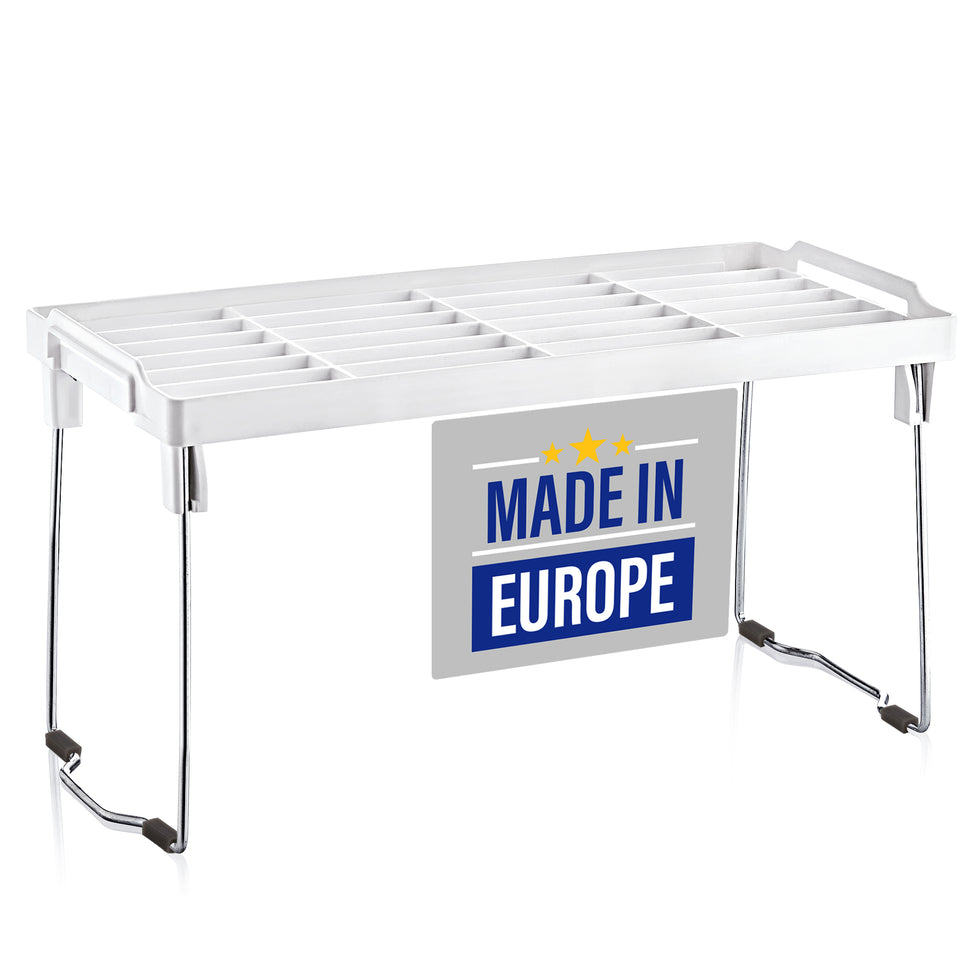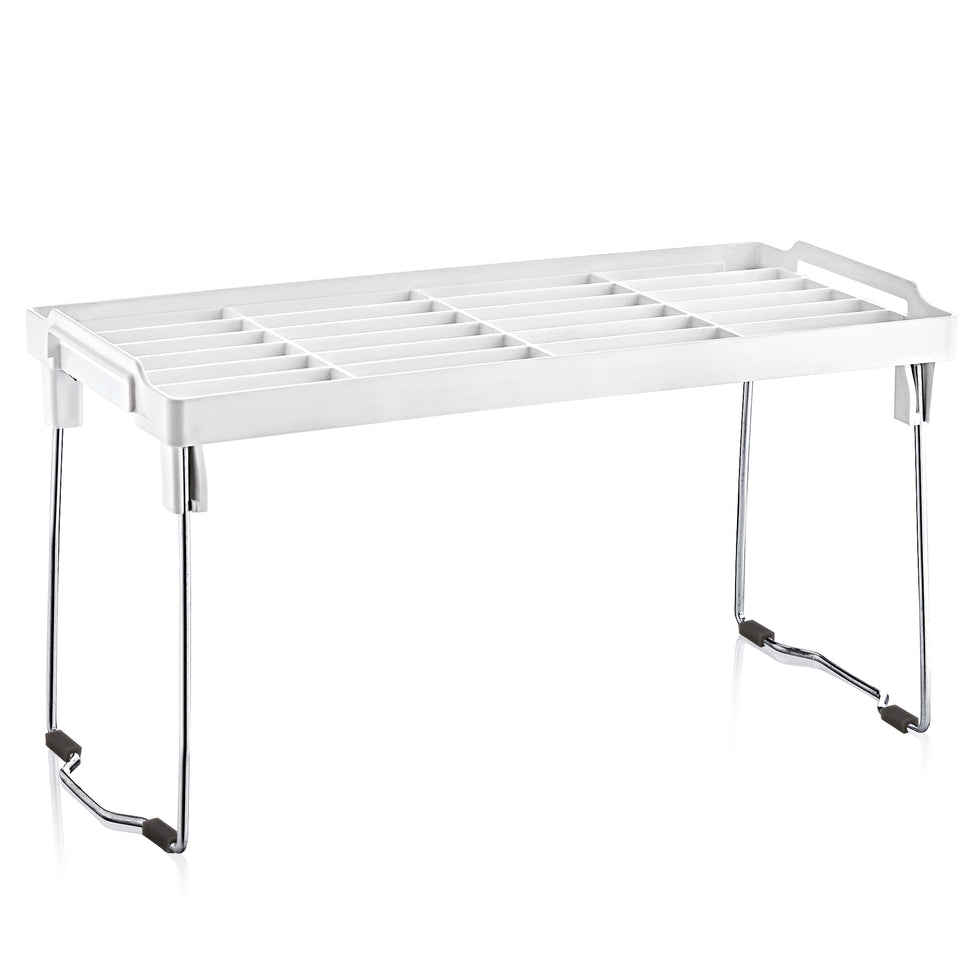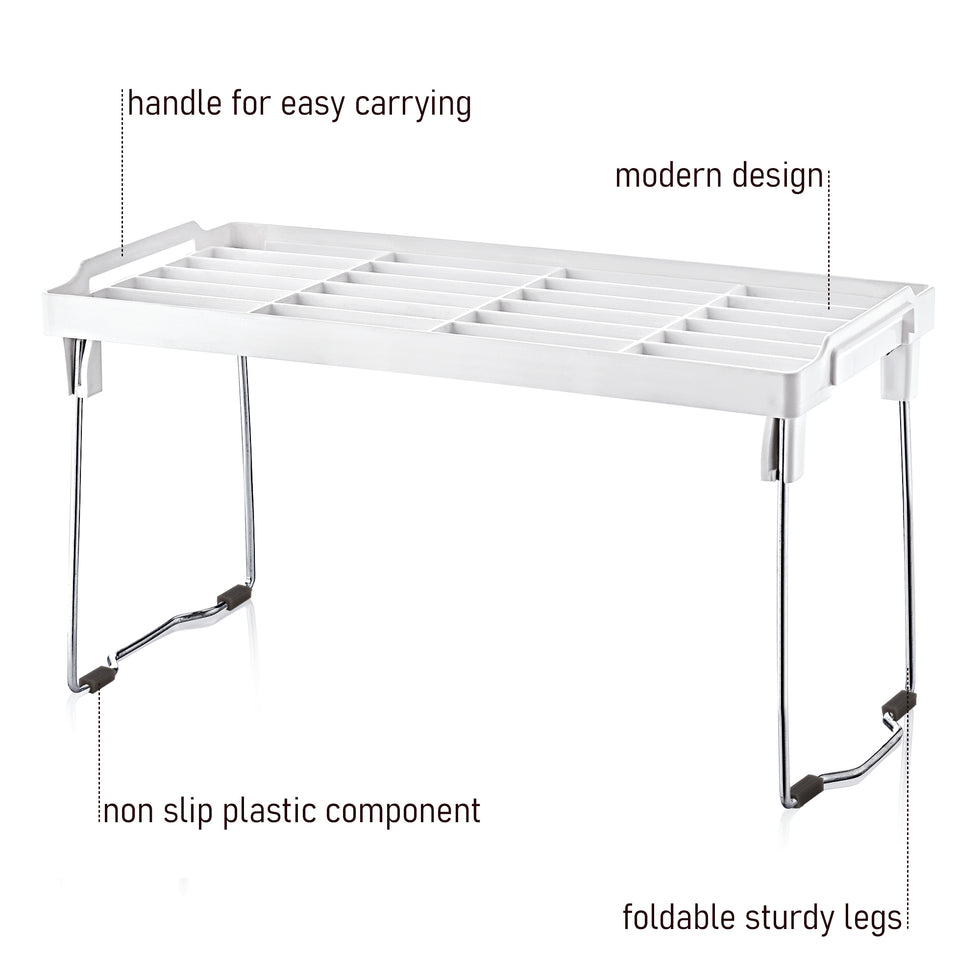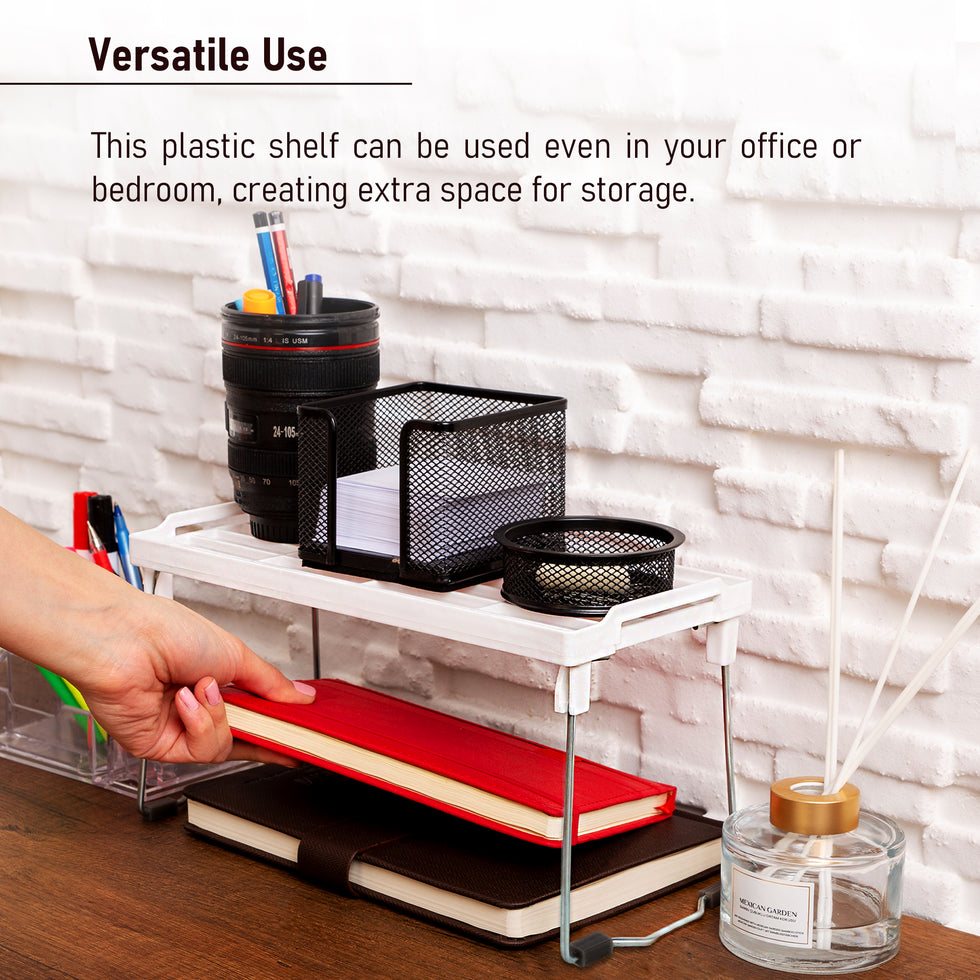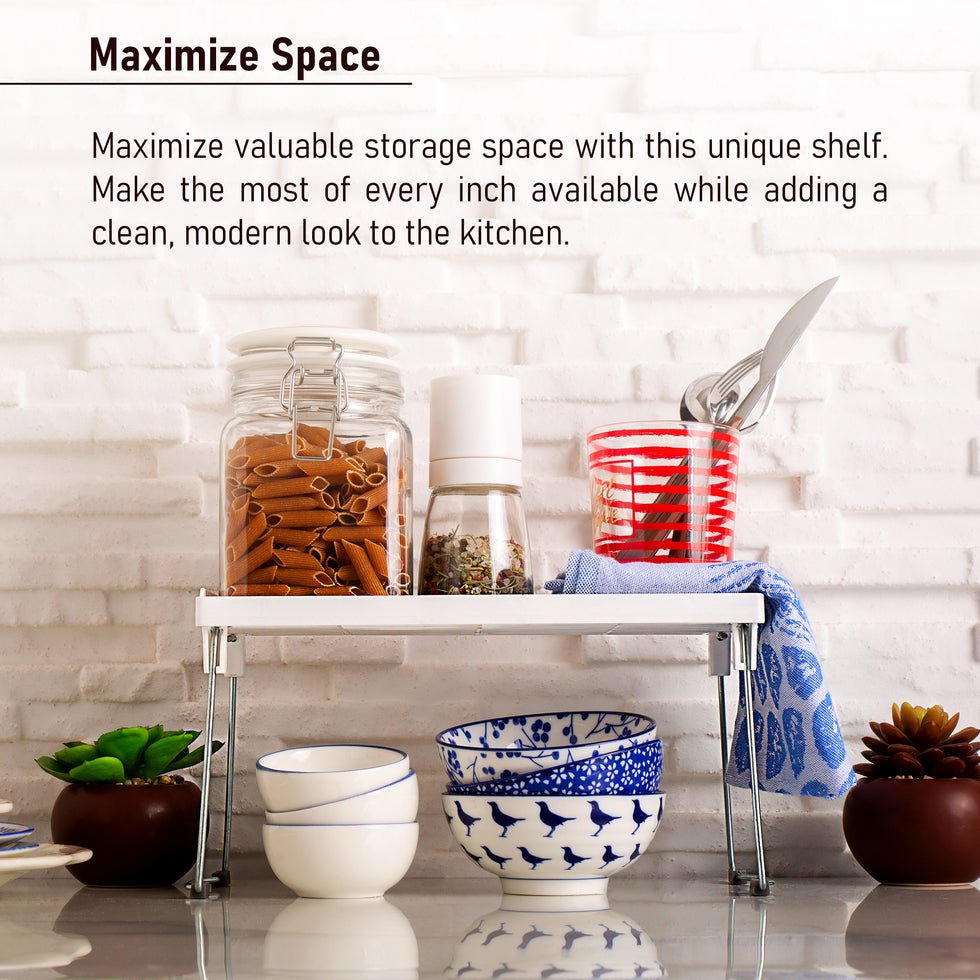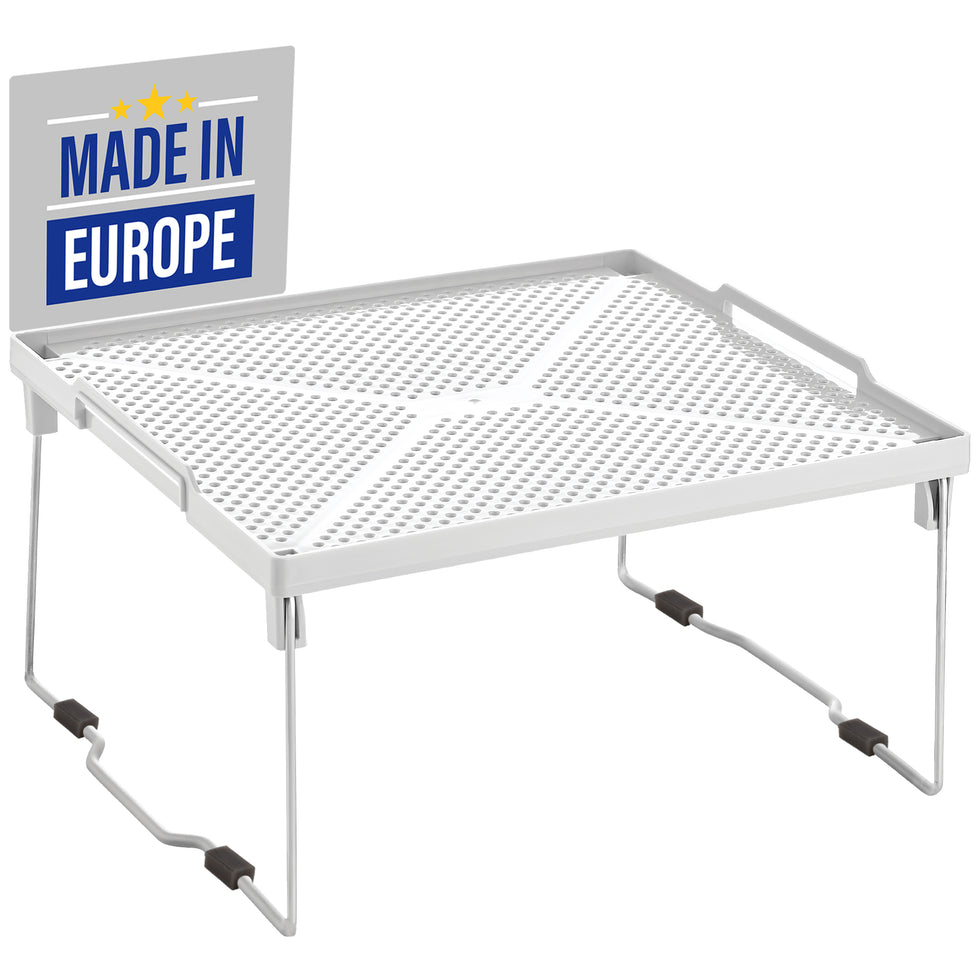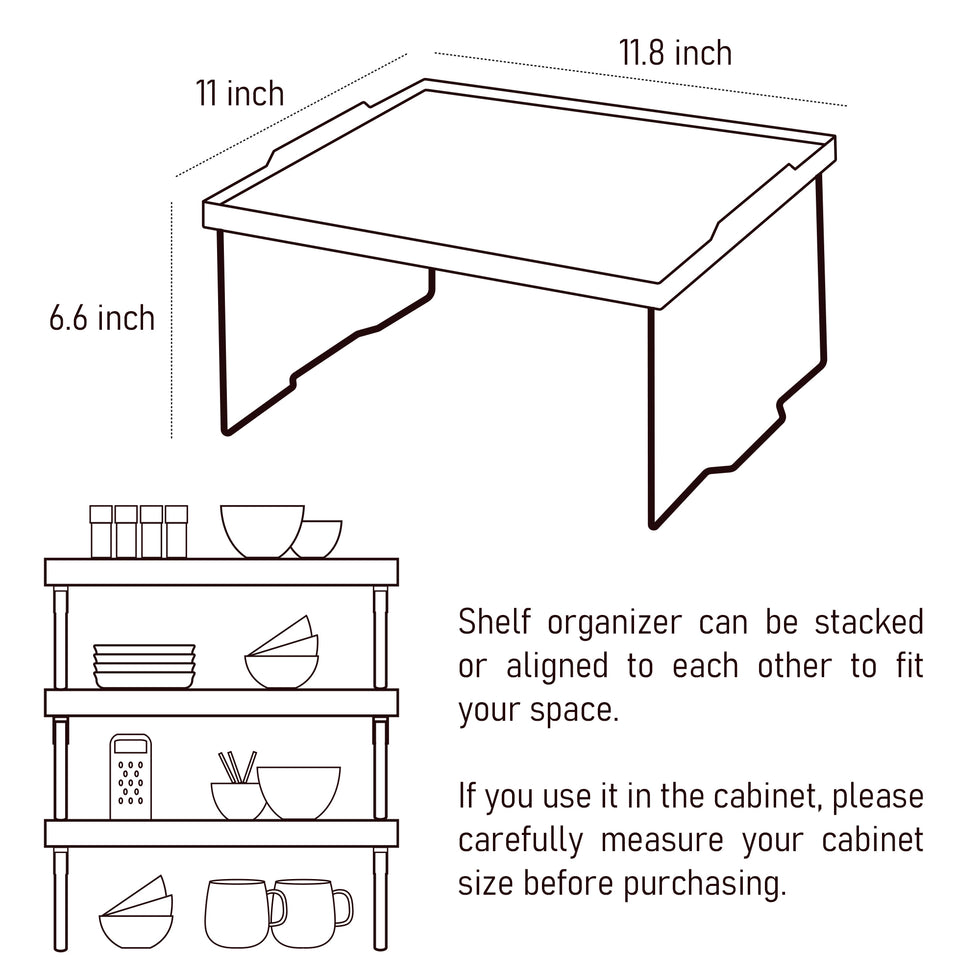 Hot
New
In stock
Out stock
EDNA HOME Cabinet Shelf Organizer, Stacking Cabinet Rack
AVAILABILITY: In stock (33 items)
THE EDNA HOME STACKABLE CABINET SHELF ORGANIZER: The EDNA HOME cabinet shelf is perfect for saving space in your kitchen cabinets, pantries, craft closets, or even bathroom cabinets. With a stackable and sturdy design, it is ideal for organizing your cups, spices, jars, and cans.

SMART DESIGN AND STURDY: The EDNA HOME stacking organizer shelves are made of safe and durable material with a great design so that they can be stacked on top of each other as much as needed. The metal legs are rustproof so that your organizer rack will last for many years to come.

EASY INSTALLATION AND USAGE: The installation is very simple, just unfold the legs and place the EDNA HOME stacking shelf wherever needed. No tool or other You have many options to use them: either as individual shelves, as one long joint rack when lined up; connected at right angles to fit around corners; or stacked on top of each other.

VERY FUNCTIONAL IN MANY PLACES: The EDNA HOME stackable shelves can be placed inside your food cabinet, food pantry, or closet and used as two-tier storage racks. Alternately, just relocate them in the cabinet under the sink. They will hold all fitting items like bottles and boxes as long as needed without any problem.

SATISFACTION GUARANTEE: EDNA HOME is a trademark of Canopus, LLC, a company located in Long Beach, California. We guarantee your complete satisfaction, 100% money-back if you are not satisfied with the product.
Hurry! Only 33 Left in Stock!
Order in the next to get it by