CANOPUS Shoe Stackers, 12-Pack: 6 Gray and 6 Pink, Made in Europe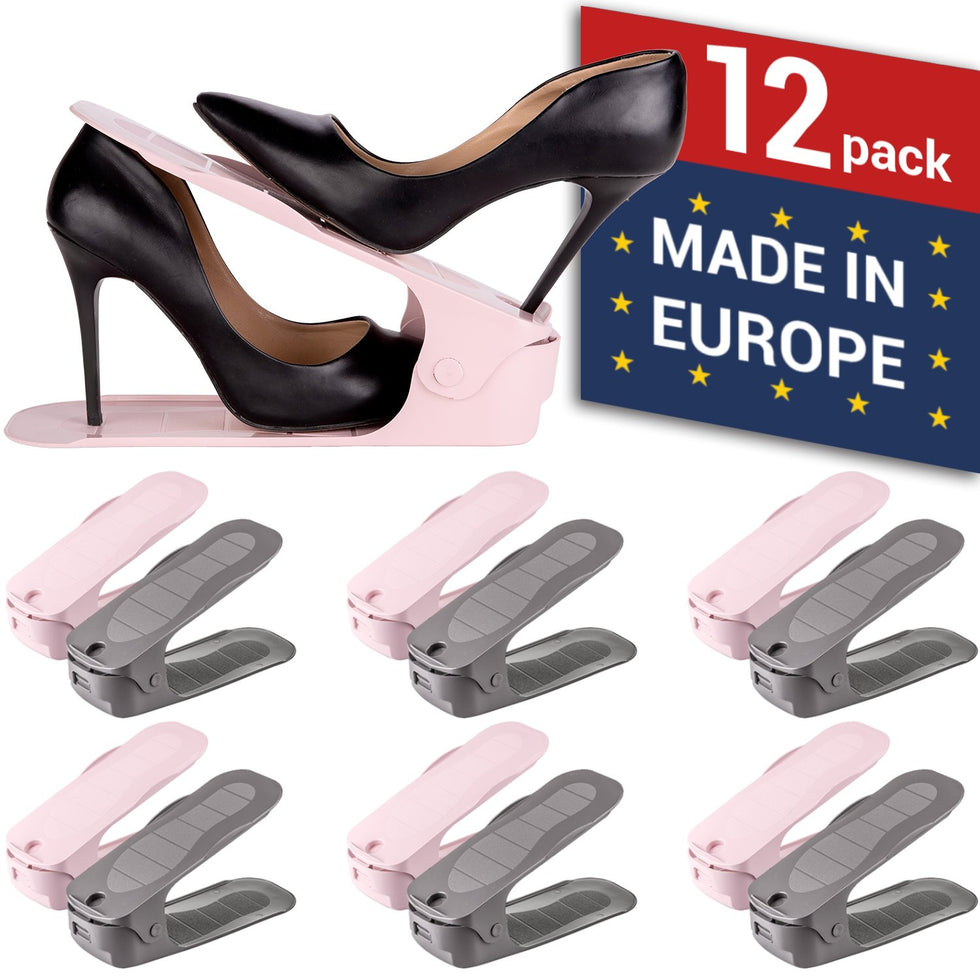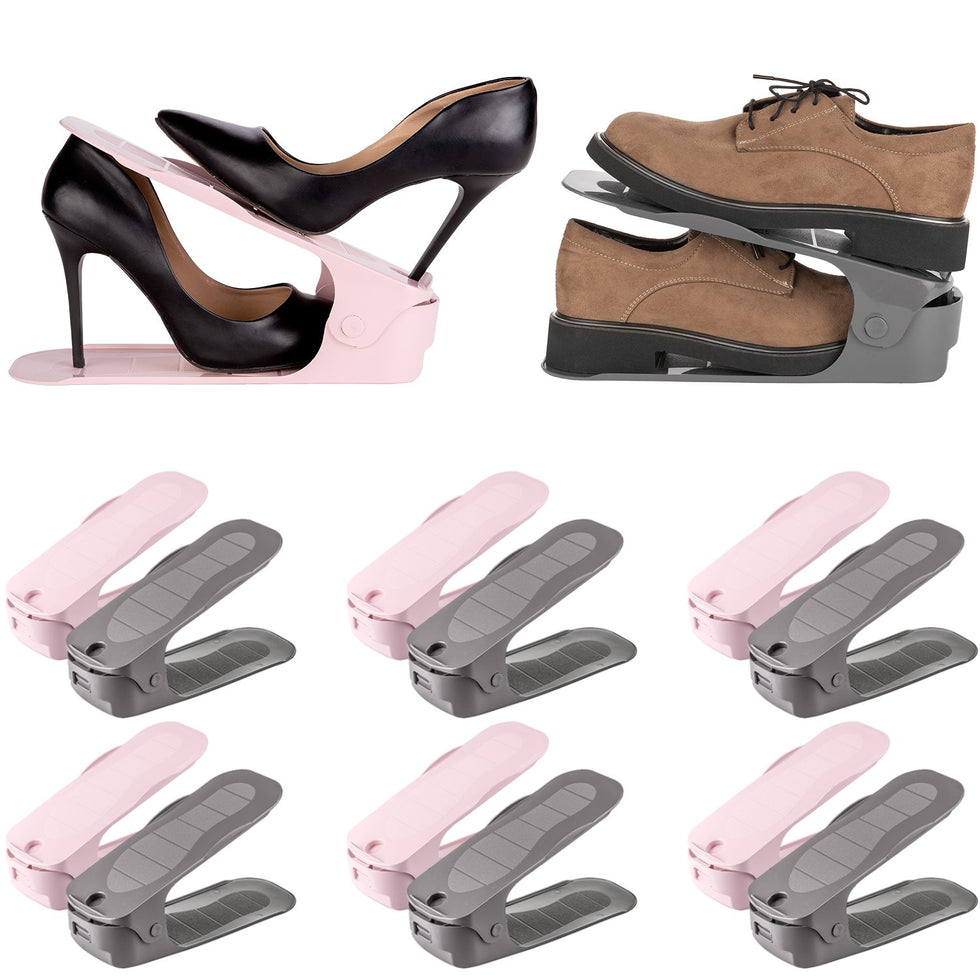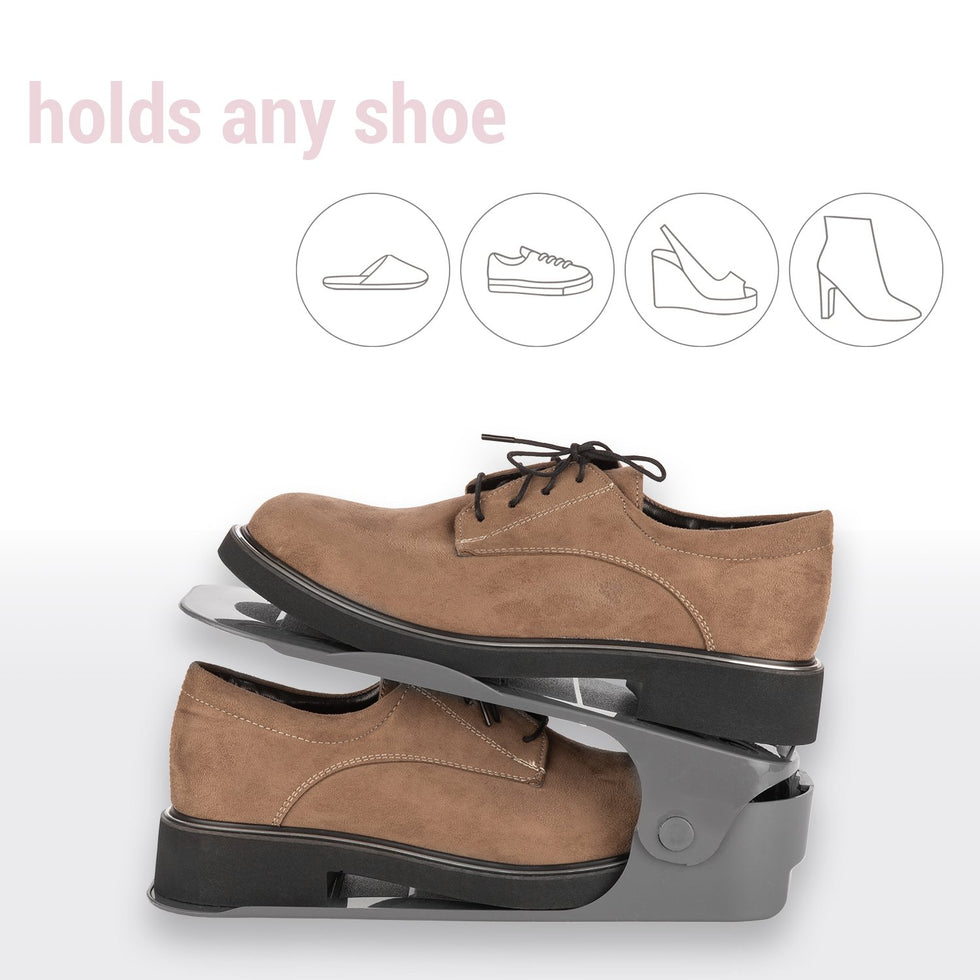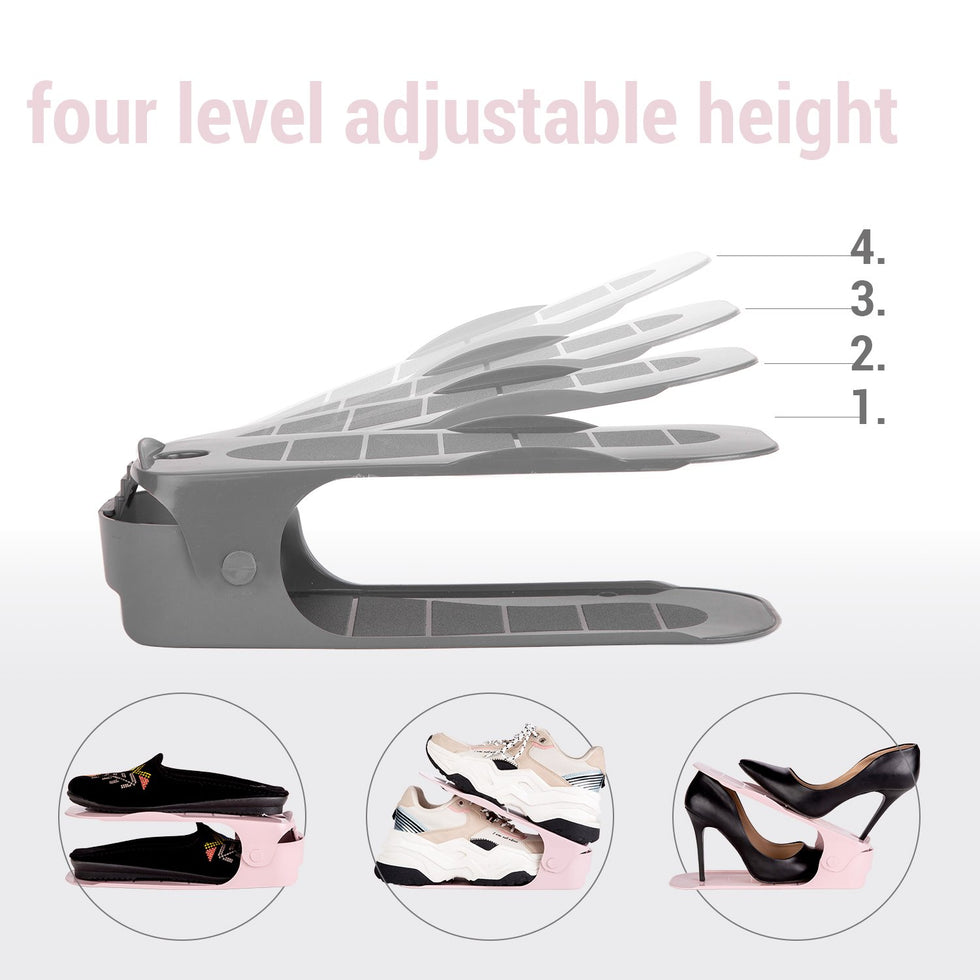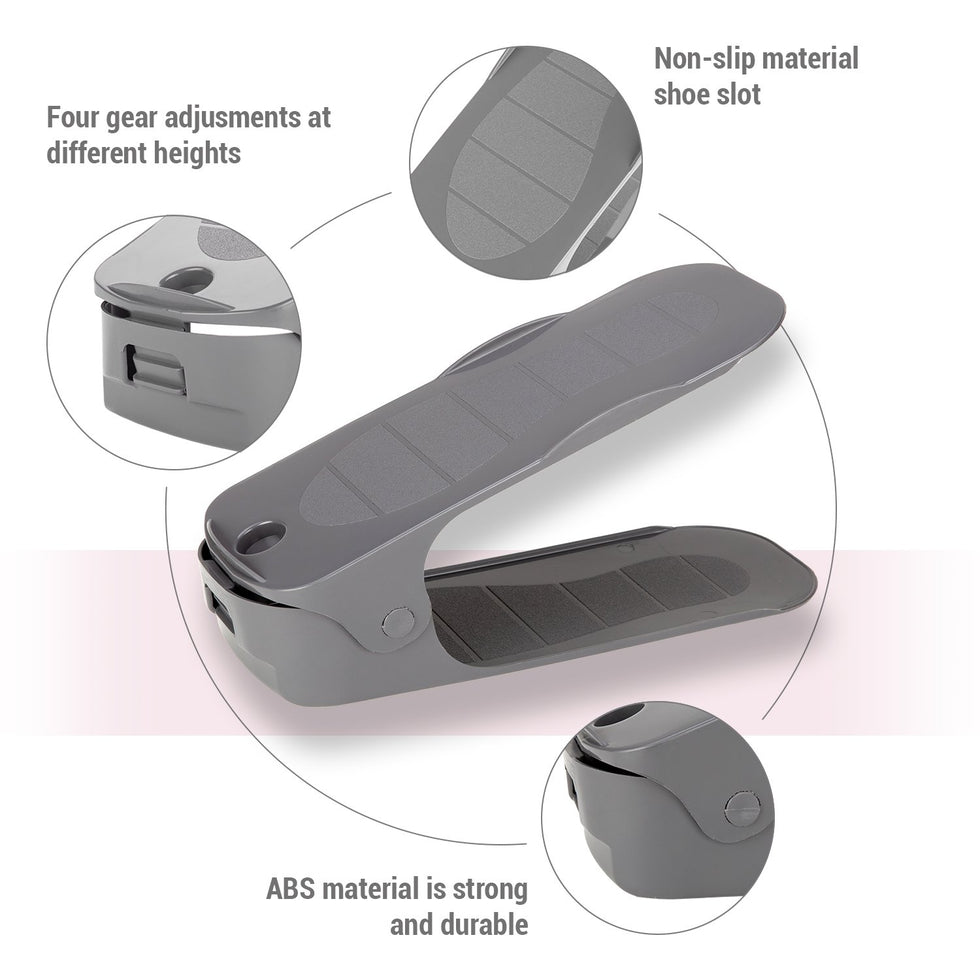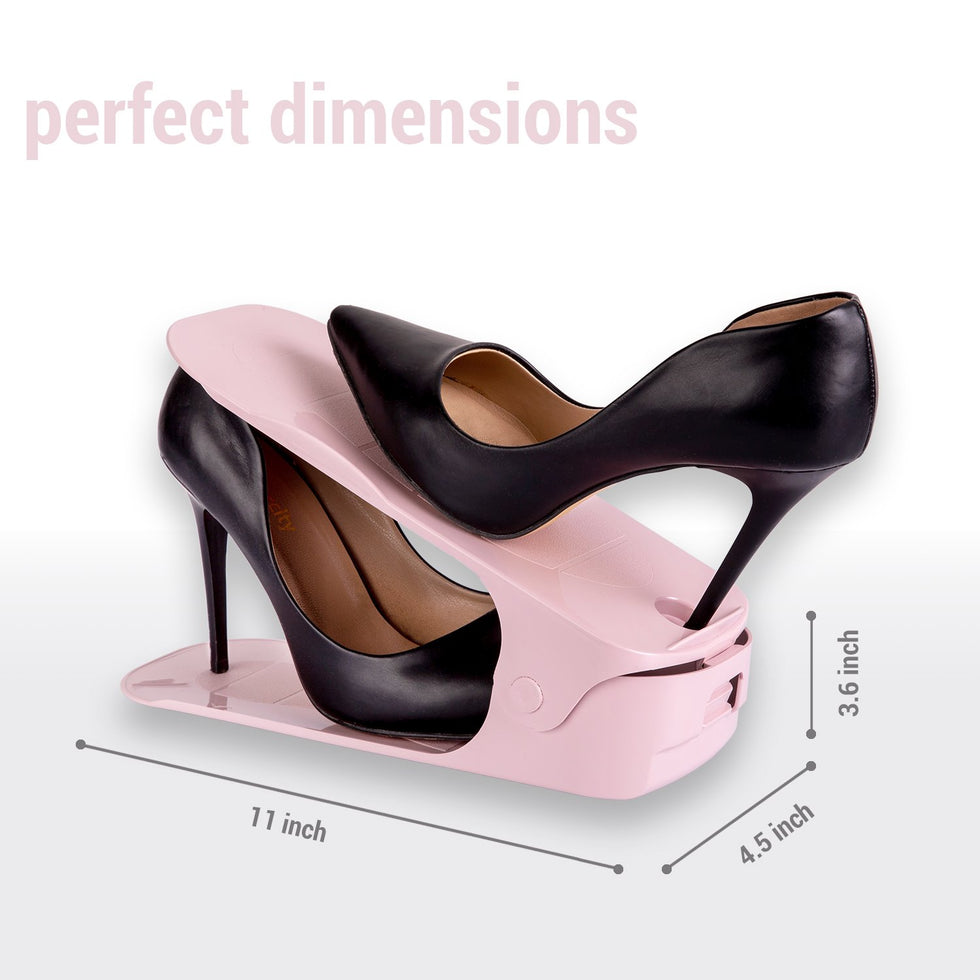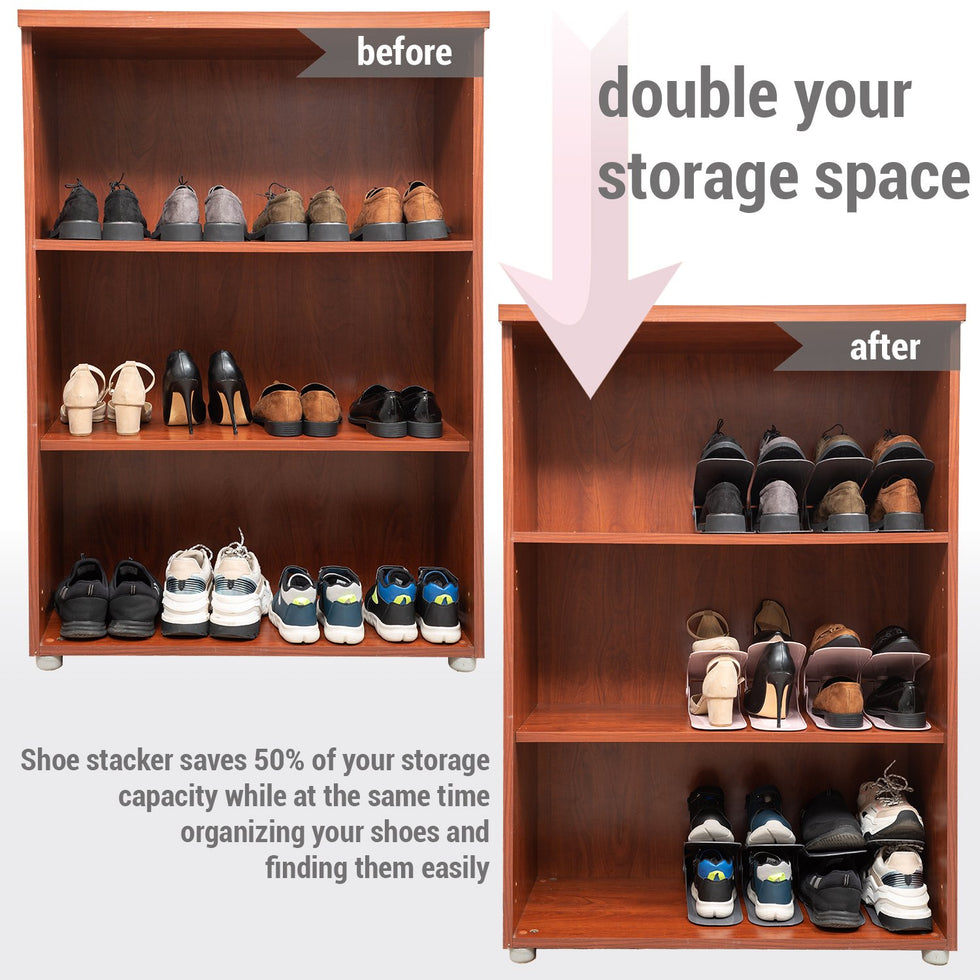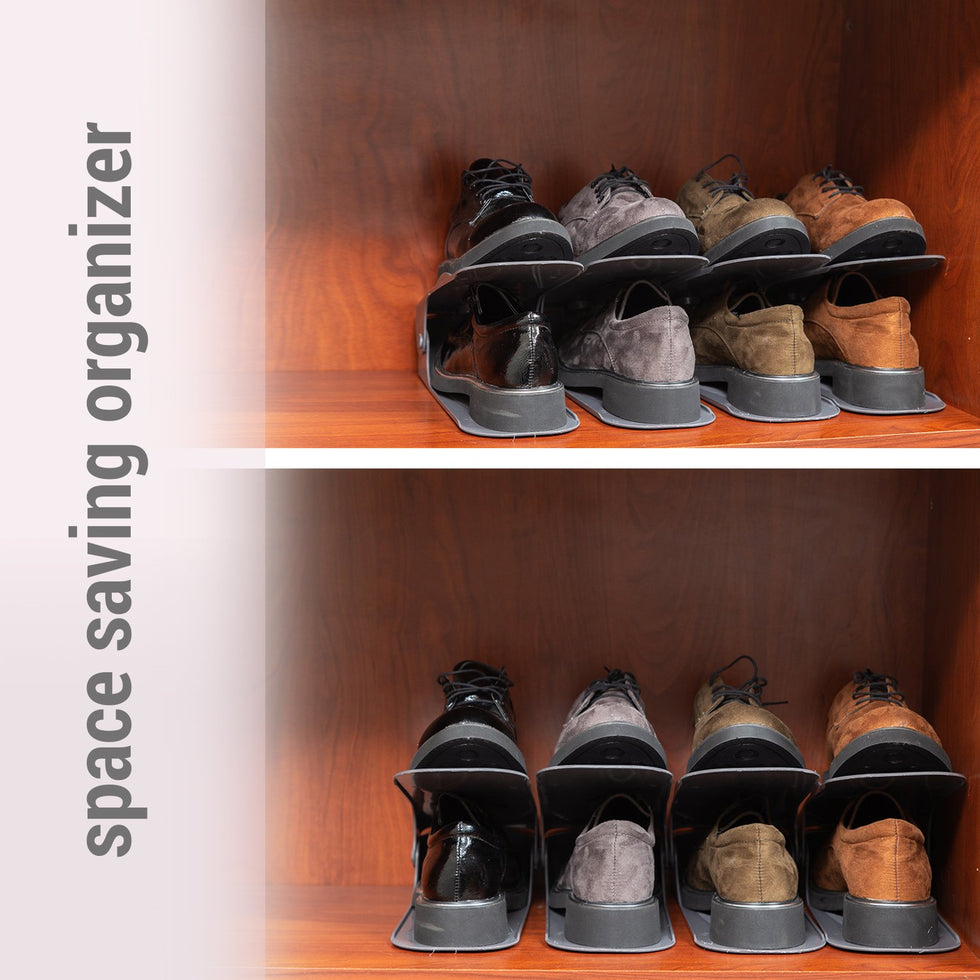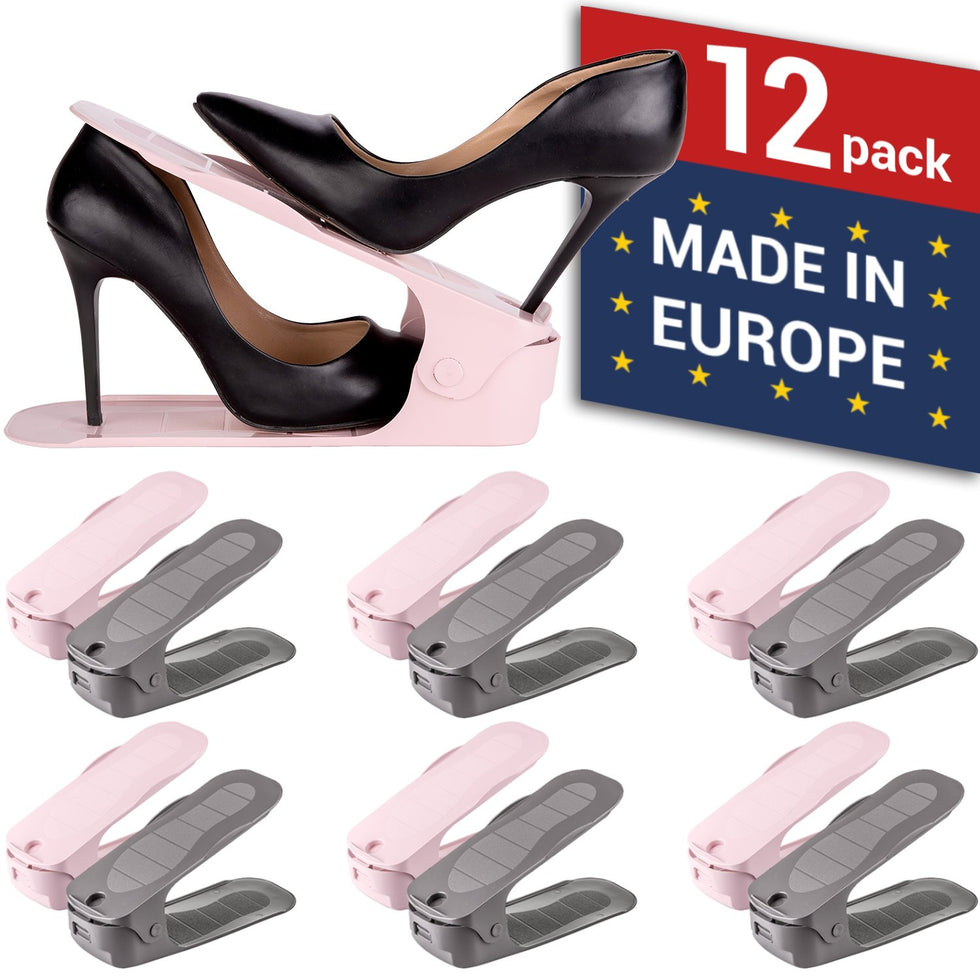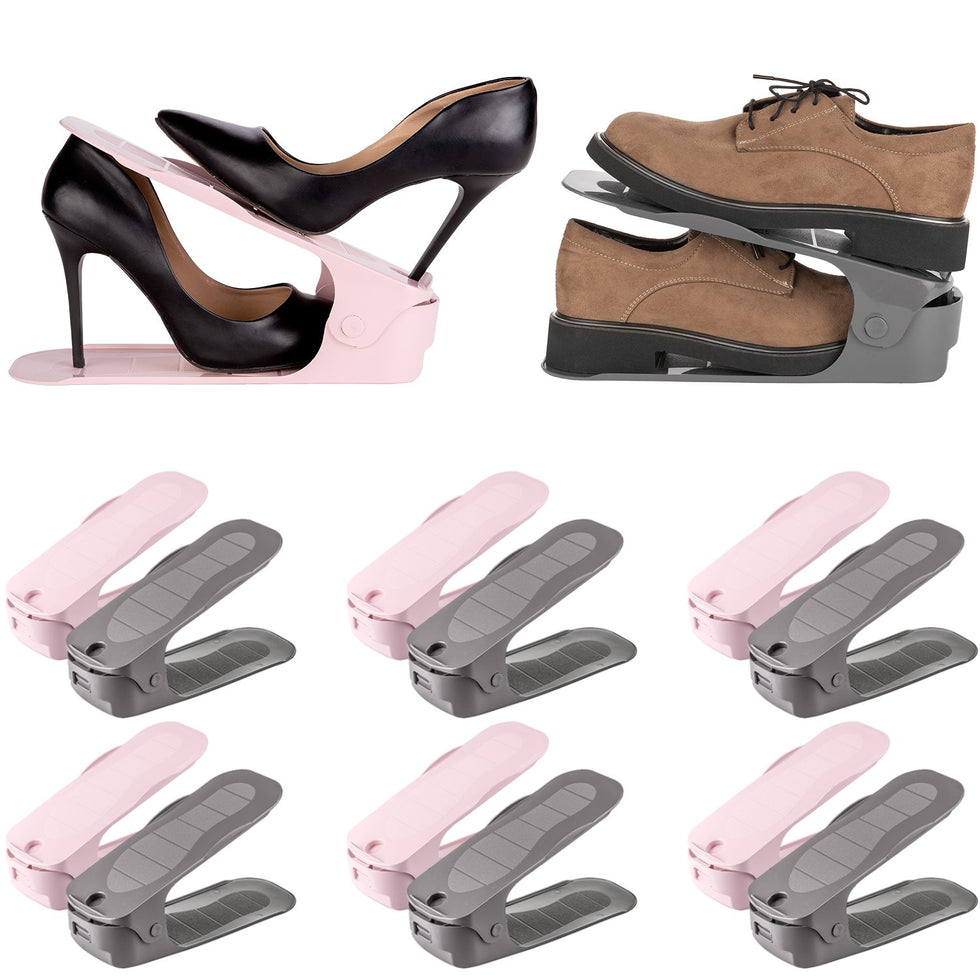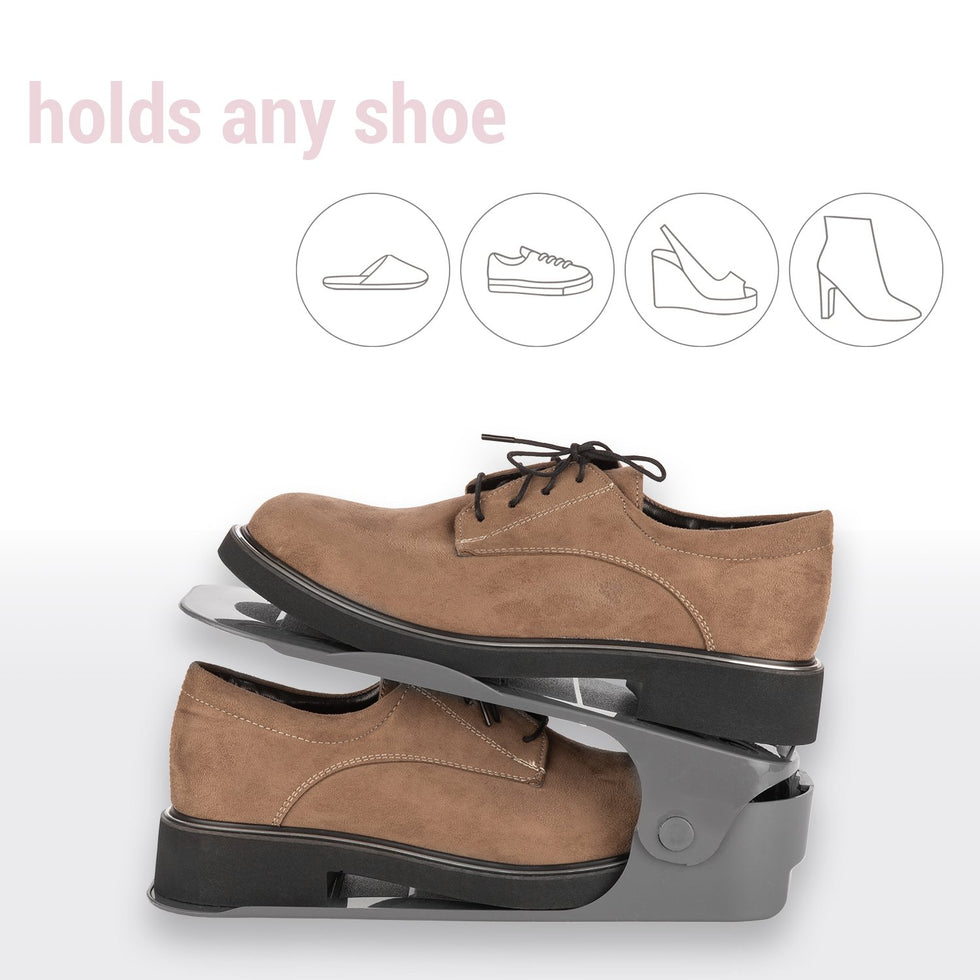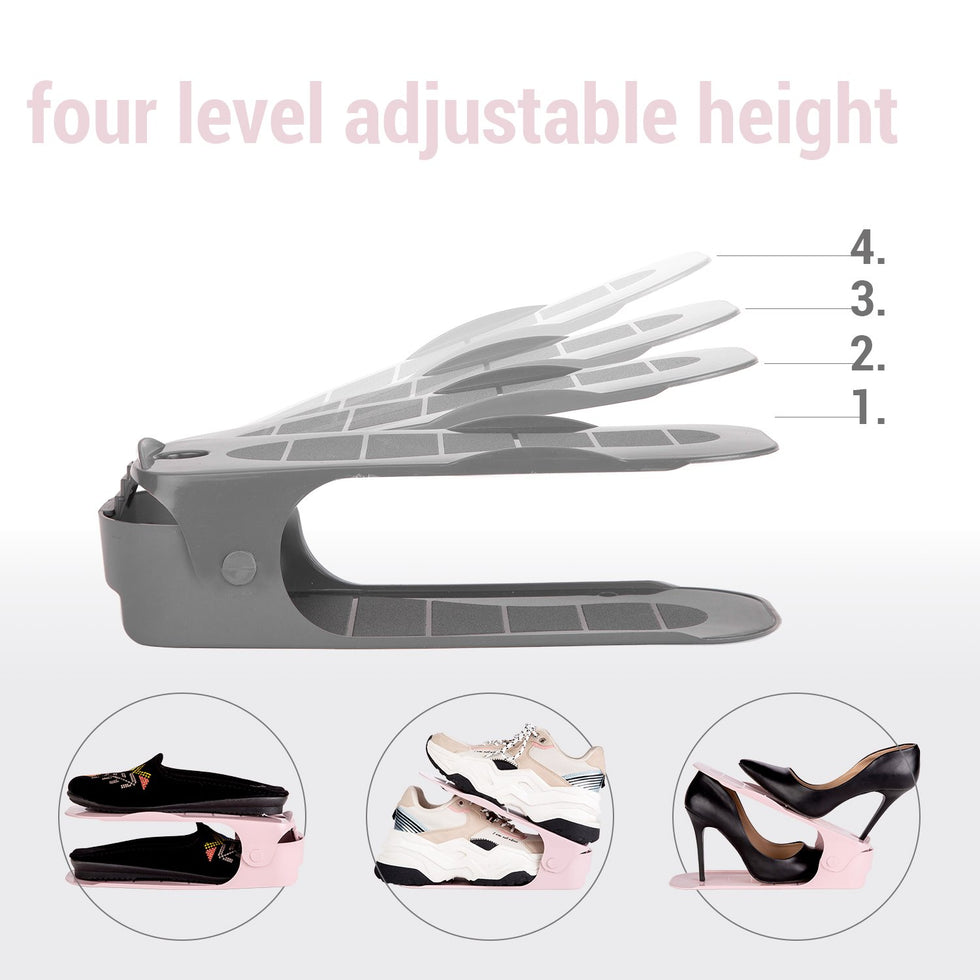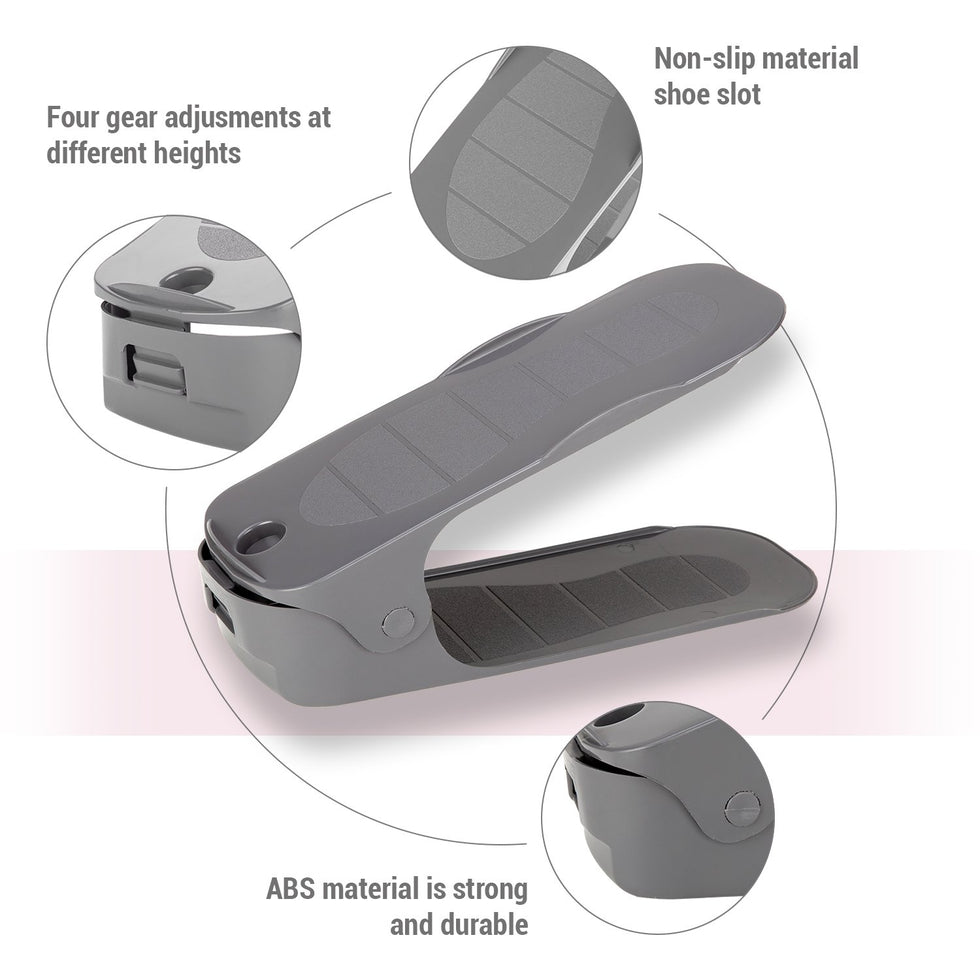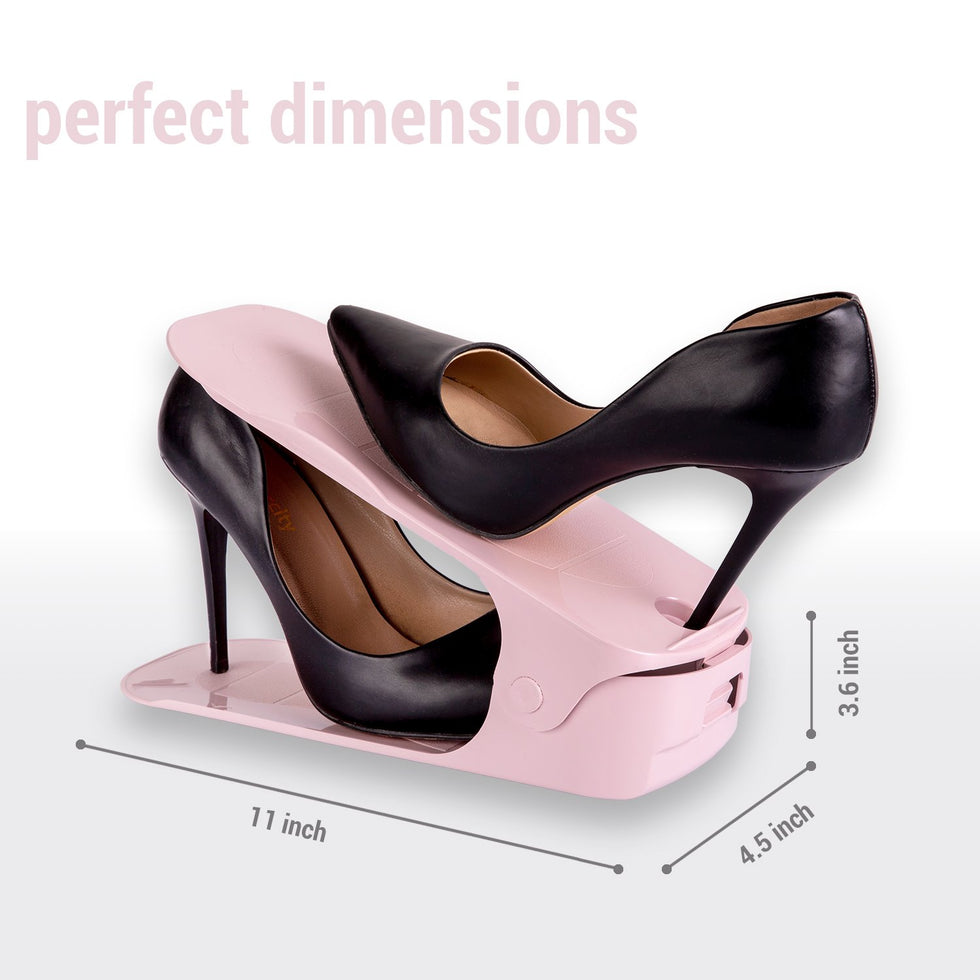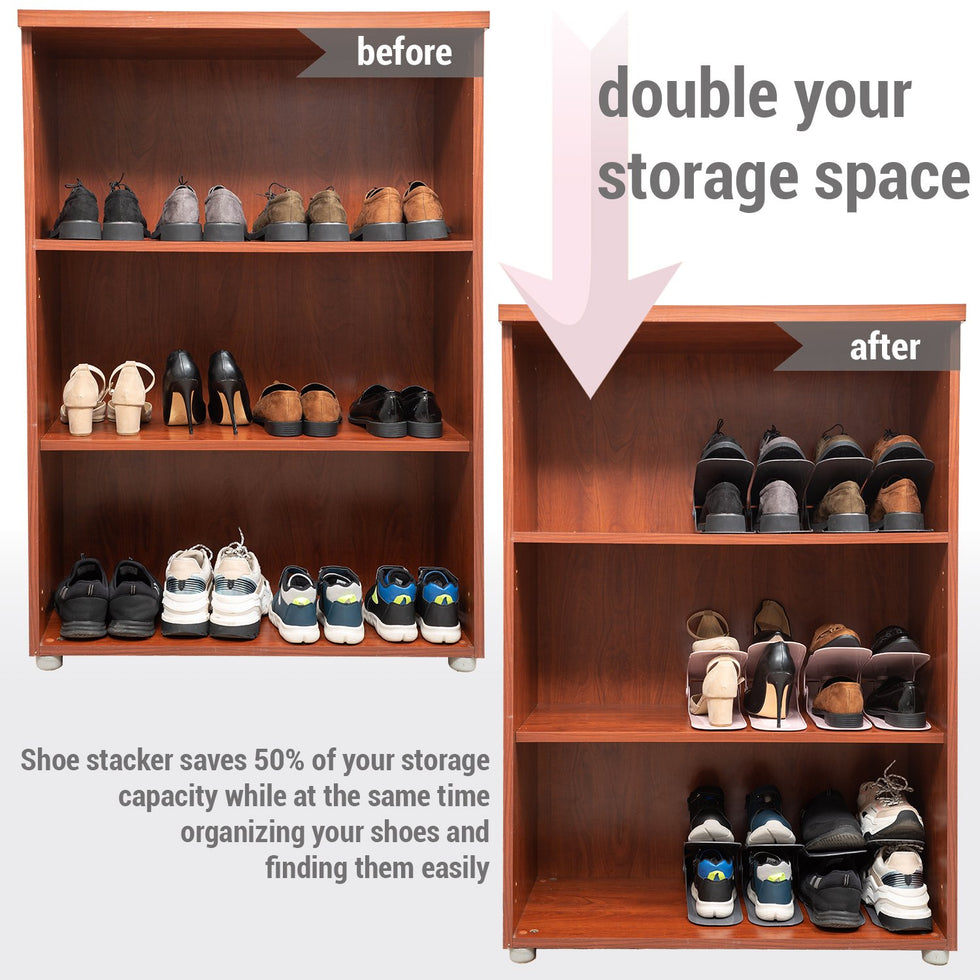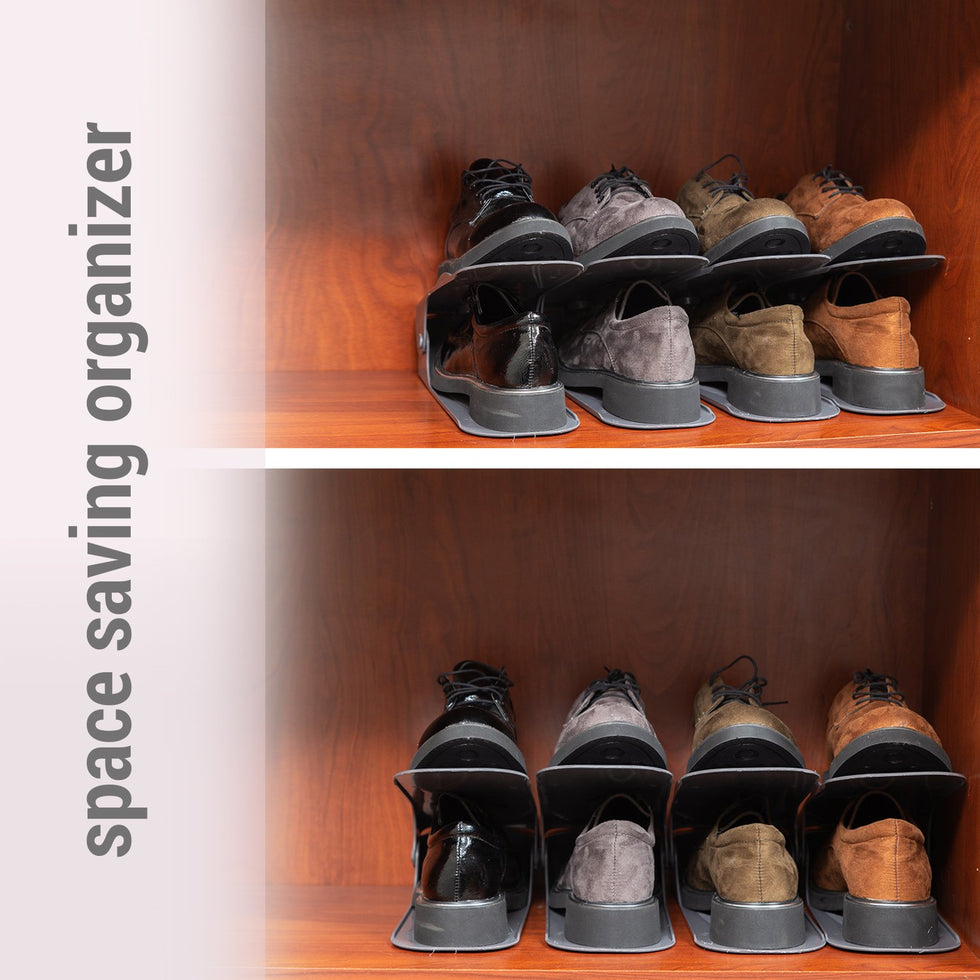 Hot
New
In stock
Out stock
CANOPUS Shoe Stackers, 12-Pack: 6 Gray and 6 Pink, Made in Europe
AVAILABILITY: In stock (59 items)
DOUBLE UP YOUR SPACE: Thanks to these shoe stackers, you can easily make use of twice the same area under your bed, in your cabinet, or your closet. Your shelf space will increase by another 100% instantly! Moreover, you will not have any more trouble looking for the matching shoe when leaving home, even when in a hurry. Your shoes can now be easily organized in pairs within your closet, no matter if they are high heels or sneakers.

GREAT AND LONG-LASTING QUALITY: These shoe slots are made of very sturdy material to ensure long durability and to save you money. The shoe stackers also have 4 adjustable heights, ranging from 2.7'', 4.3'',6.4'' to 7.2''. This makes it very convenient to make adjustments according to the type of shoes so that they are not squeezed and damaged. They are suitable for any children's shoes, sneakers, slippers, flat shoes, sandals, high heels, etc…

ERGONOMIC DESIGN: Our product has an elegant look and design, and is made in Europe, with great quality material. The nice gray and pink colors will spice up your closet and will help you distinguish between the types of shoes that had been used for. The side grips and flaps together with the textured surface provide your shoes stay put on the top slot and protect them from being squeezed and scratched so that your space remains clean, tidy, and nice-looking at the same time.

VERY USER-FRIENDLY AND PRACTICAL: The shoe stackers can easily be cleaned and disinfected with soap and water and can be used for a much longer time. You can organize all types of shoes, boots, sneakers in no time either in your cabinet or on your shoe racks. Your shelves now look more attractive than ever.

100% MONEY BACK GUARANTEE: At Canopus, we strive for absolute customer satisfaction. If you are not satisfied with our product in any way, we commit to refund your money back, with no question asked. Thanks in advance for choosing and enjoying our product.
Hurry! Only 59 Left in Stock!
Order in the next to get it by