Shower Caddy with Vacuum Suction Cups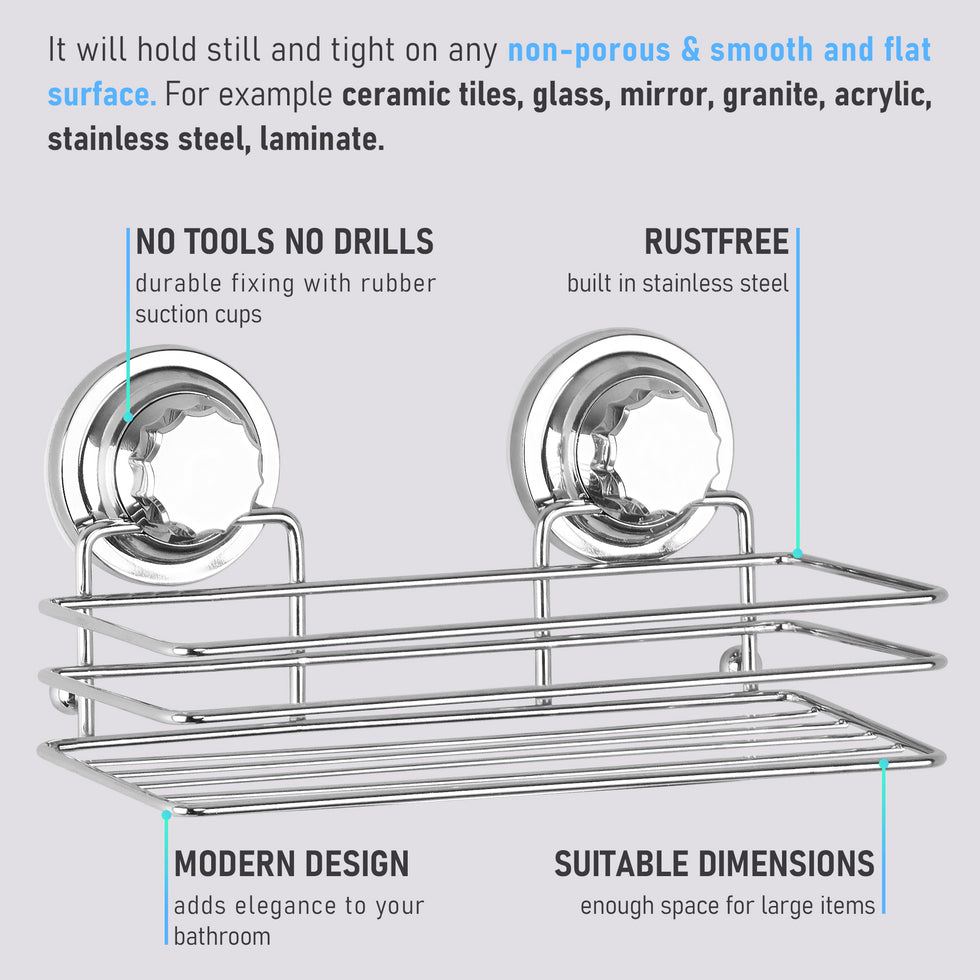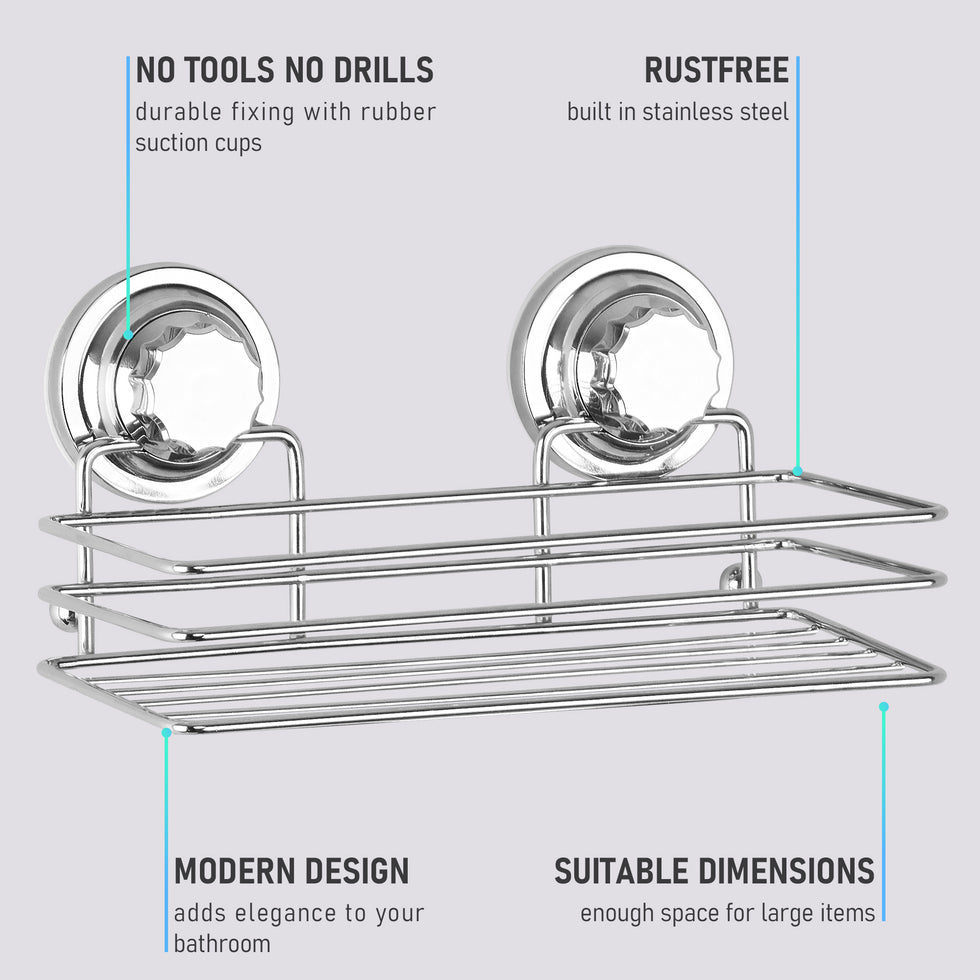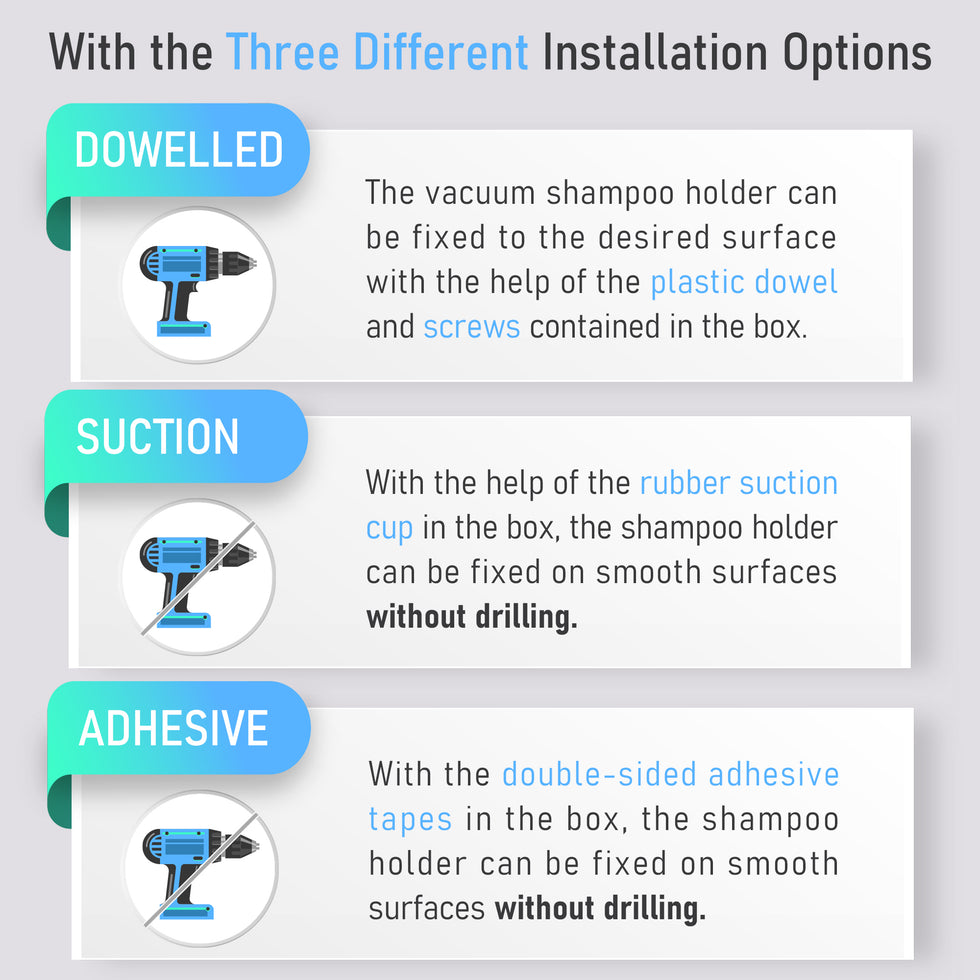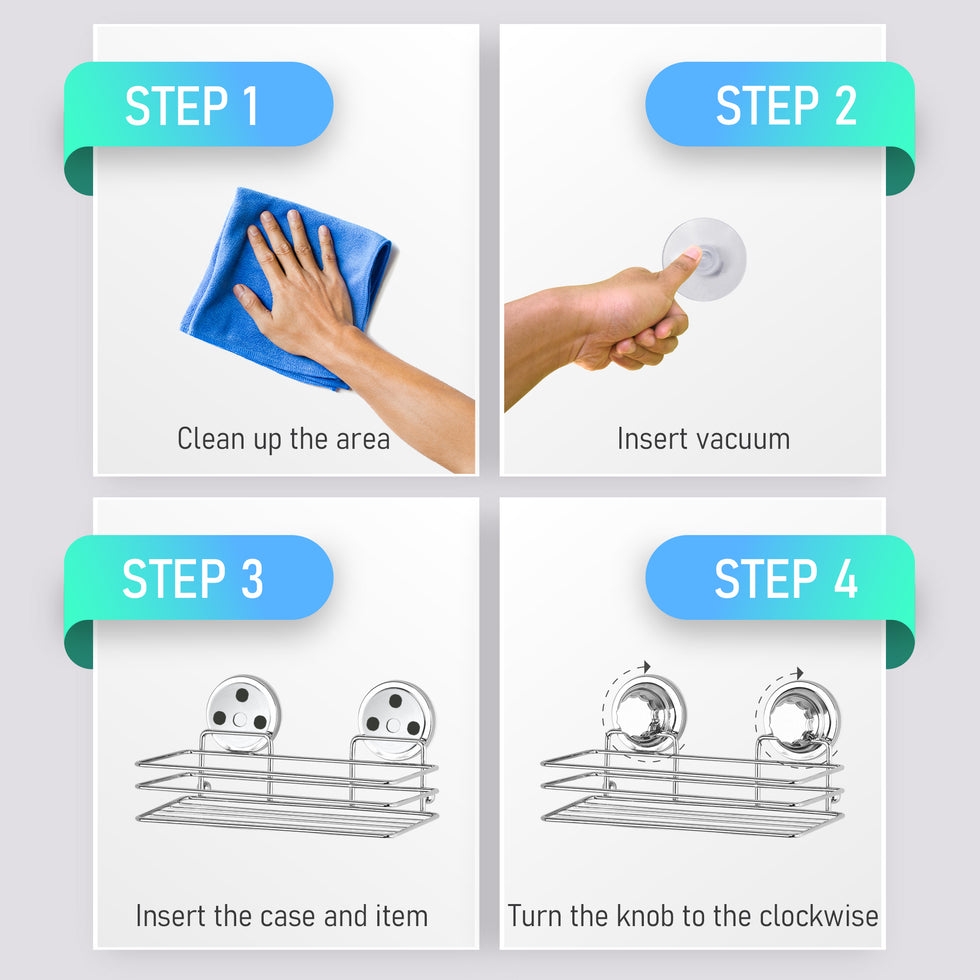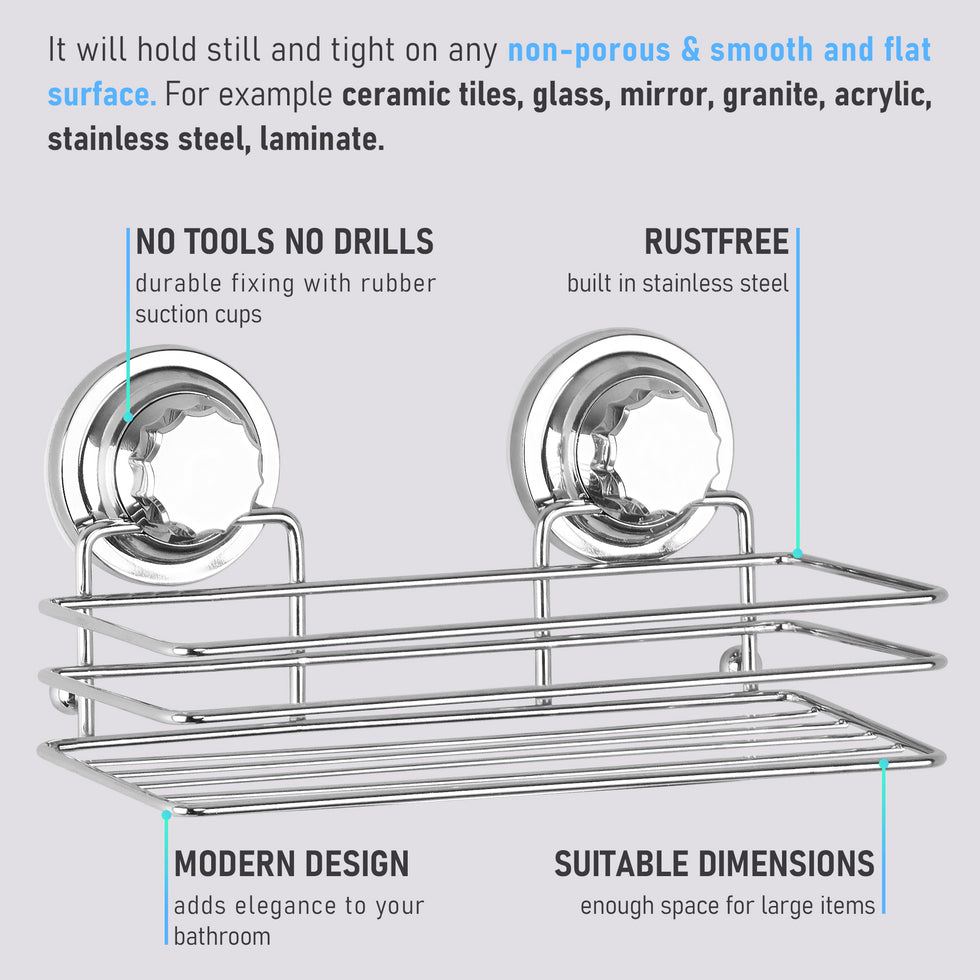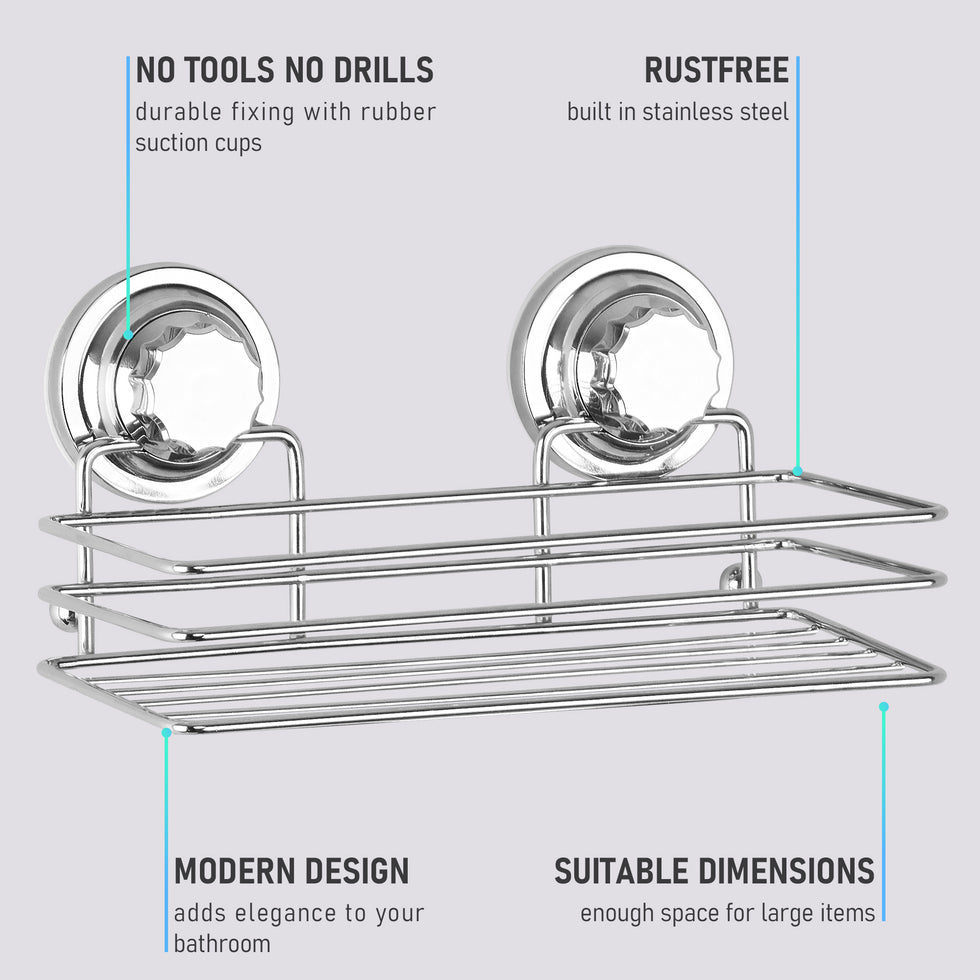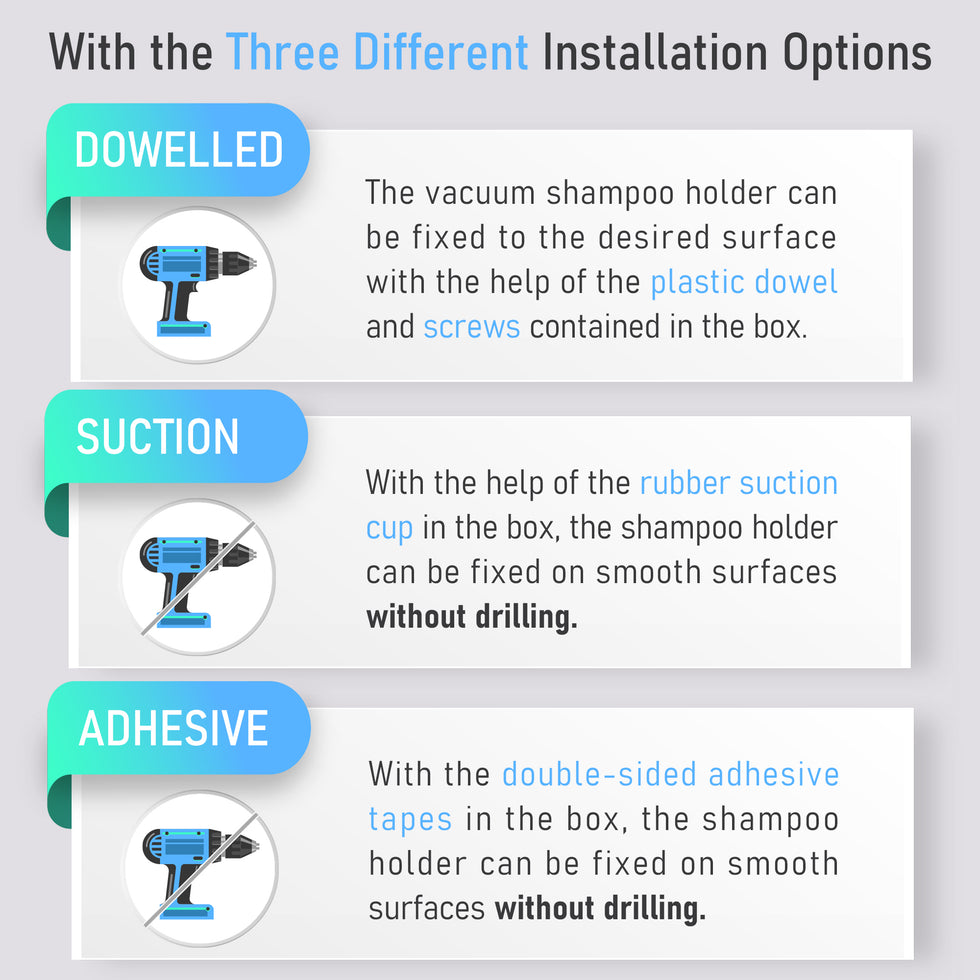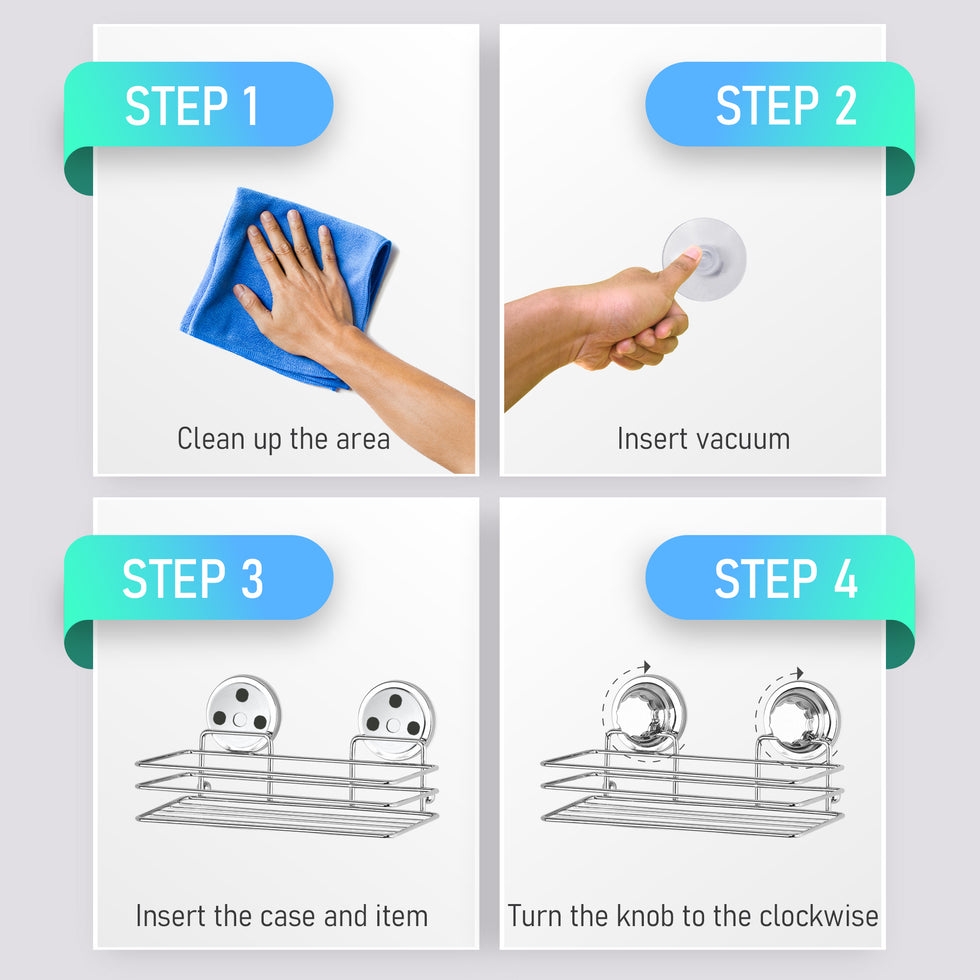 Hot
New
In stock
Out stock
Shower Caddy with Vacuum Suction Cups
AVAILABILITY: Out of Stock
THE EDNA HOME SHOWER CADDY: This shower caddy is both a holder and an organizer. It is perfect for any wall in your bathroom and kitchen. It can be used as a storage organizer for shampoo, conditioner, kitchen tools, or utensils. It is made up of high-strength durable materials so that no rusting occurs, and this organizer holder lasts for many years to come.

KEEP YOUR WALLS INTACT: When using your EDNA HOME shower caddy, there will be no need for extra tools, drilling, screws holes, and bolts. The suction cups and the basket have hand-polished stainless-steel finishing, and they are built to resist daily potential scratches, corrosions, discoloration, or tarnishing. Optionally, the holder can be mounted using two-sided tapes or srews as well.

INSTANT DRAINING AND DRYING: By construction, the EDNA HOME shower shelf will dry out quickly after use. This will allow your shower wire basket to last longer. Moreover, the contents of this beautiful shower organizer will remain clean. So the usage is not limited to your bathroom. It can also be used on any wall or surface (like tiles, glass, or mirror) where the suction cups will hold.

MULTI-PURPOSE IN MANY PLACES: The EDNA HOME shower caddy with suction cups is always a good choice for storing your belongings in the bathroom, toilet, and kitchen. It will hold still and tight on any non-porous & smooth and flat surface. For example ceramic tiles, glass, mirror, granite, stainless steel, acrylic, laminate, and any other non-porous surface with a glossy finish. It is not recommended for porous surfaces like wood, granite, wallpaper, painted wall, and other bumpy surfaces.

SATISFACTION GUARANTEE: EDNA HOME is a trademark of Canopus, LLC, a company located in Long Beach, California. We guarantee your complete satisfaction, 100% money-back if you are not satisfied with the product.
Hurry! Only 0 Left in Stock!
Order in the next to get it by